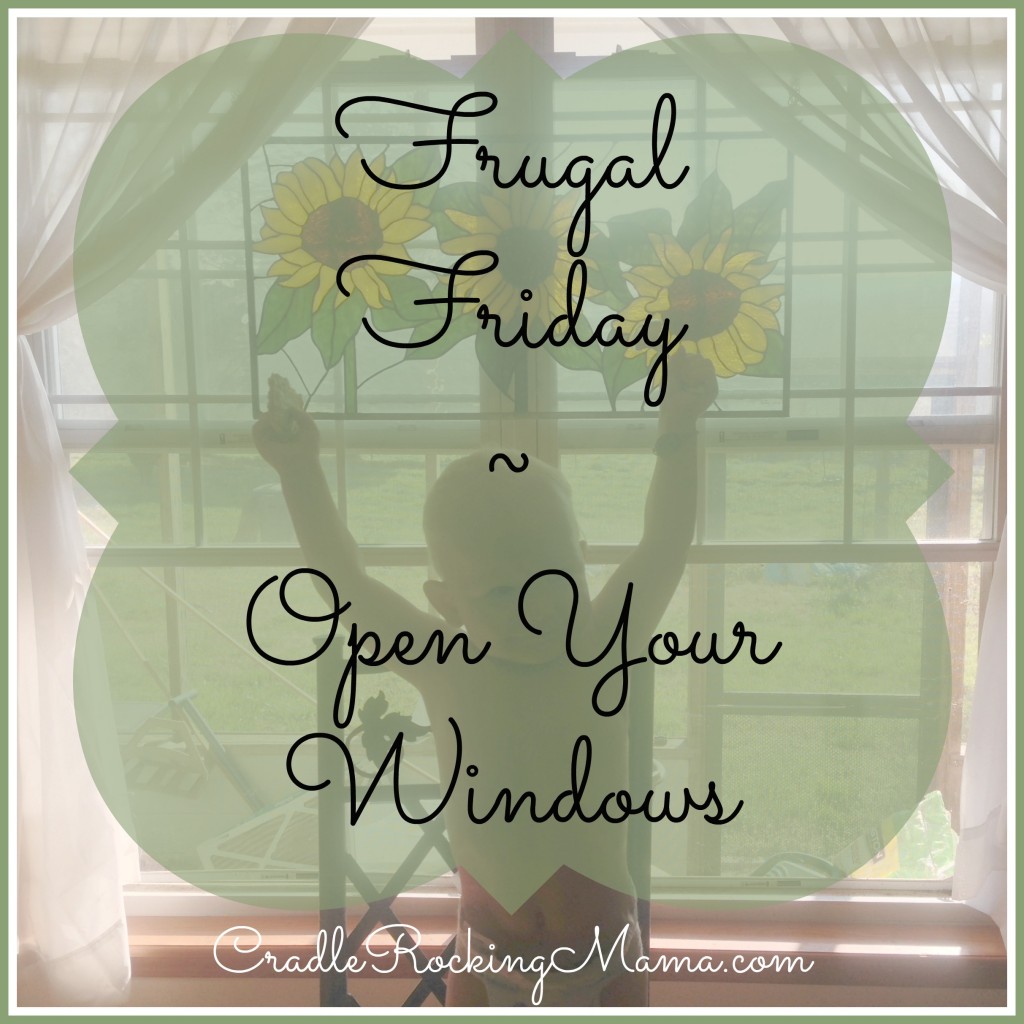 It's beginning to look a lot like spring in some parts of the country, and will act like spring (eventually) for the rest of the Northern Hemisphere.
If you're anything like us, the bitterly cold weather has given you some scary-high electric/heating bills the last few months, and I know we'd all love to see some lower bills in our mailbox.
As late as this spring seems to be coming, though, we'll probably all end up in hot, summer weather sooner than we'd like…with the accompanying high air conditioning bills that come with it!
So here's today's frugal tip: every chance you get, turn off the climate control in your house and open the windows.
I love when the weather is temperate and I can open the house. Everything feels so fresh and clean when you're breathing fresh air, and it inspires some serious cleaning and organizing for me. (I like that, so this is a plus for me.)
Cleaning aside, it's wonderful to spend a few days – or even weeks – without turning on artificial climate control in the slightest. The electric bills for this time of the year are some of my favorite things ever!
Plus, with all that fresh air from the outside coming inside, I find myself much more likely to actually GO outside…which means fewer electronic devices turned on in the house. Engaging with nature brings about even more electric bill savings!
Oh, and have you ever taken a nap with the windows open? It's delicious.
Open window naps remind me of resting in a hammock after a hard days hike.
Ah, the bliss of Spring!
So go open your windows, clean up your house, revel in the prettiness of the world – and enjoy those dirt cheap electric bills while you can!
Remember: Use it up, wear it out, make it do, or DO WITHOUT. Do without electric heat and air as much as you comfortably can, and your budget will thank you kindly.
Hope that helps!