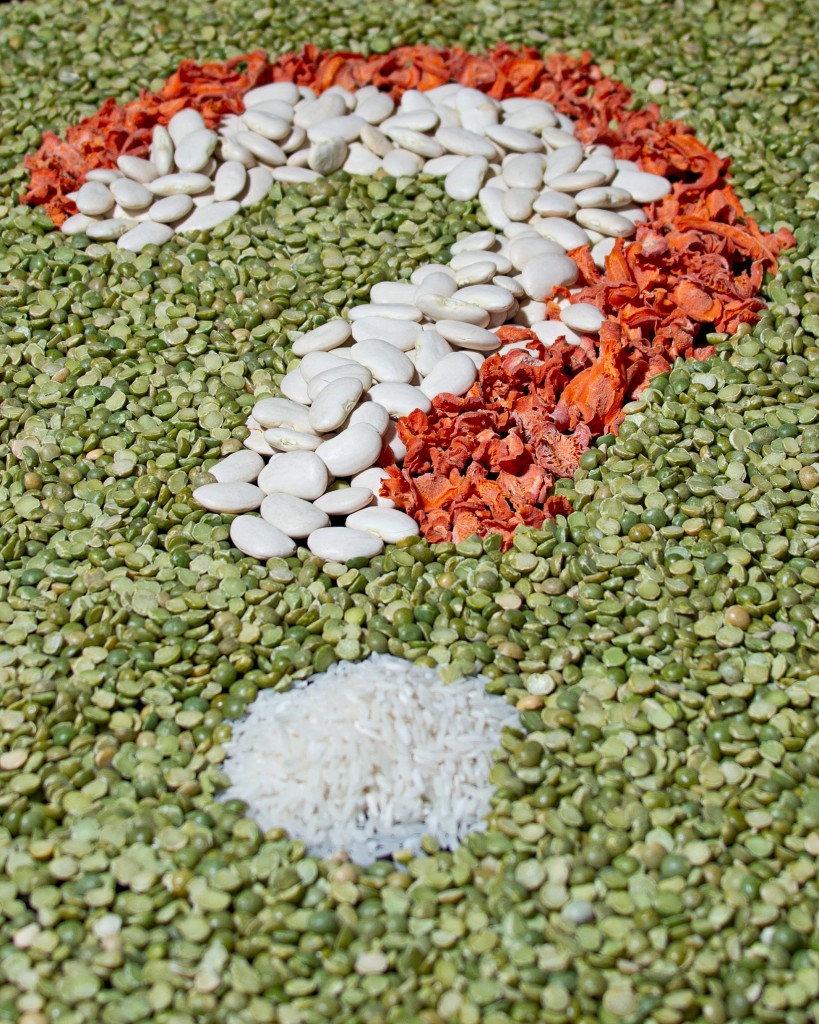 What causes FPIES?
FPIES Mama's often wonder this. Being Mom's, we're only too inclined to pile guilt onto our heads. We want to know if something we ate, drank, or did while pregnant made our kids sick.
Fortunately, we have two Mama's in our group who have twin children. In each set of twins, one has FPIES and one does not. So obviously it wasn't something either Mama did while pregnant that caused FPIES.
After ruling out maternal fault, we're still left wondering at the cause. The honest answer? Nobody knows what causes FPIES.
At this point, the medical  establishment is busy trying to learn the mechanics of how FPIES works in the body; until they know exactly how things go awry in an FPIES child, they will have a hard time discerning the reason why everything went "wonky".
Furthermore, FPIES is a rare disease. Trying to find funding for medical research is challenging at best; it is almost impossible to find funding for research into a condition that does not affect a large population.
*As a side note, that is one of the things the FPIES Foundation is hoping to accomplish. If we can raise enough money to fund certain research projects, we can hire scientists and doctors to look into some of the questions we all have about FPIES. If you make tax-deductible donations to help with your taxes, please consider donating here. There are also other ways to contribute that don't require writing a check – please take a look! Thank you!
So we're left in the dark, managing the illness without any explanation of the cause; which potentially means some of the accepted management practices are actually not helpful, once we learn more about the disease. Frustrating.
I have my own theory about the cause of FPIES. Take it with a grain of salt, of course, but if I were a scientist or medical researcher, these would be the hypotheses I would attempt to prove or disprove.
1. Genetics
Based on the twin cases mentioned above, obviously genetics isn't the only explanation of FPIES. However, there could be a genetic component to FPIES (and other severe intolerances/allergies).
Simply from anecdotal evidence from our own families and other FPIES Mama's, it seems as though there is at least some tendency towards allergies in most FPIES families. It may be as mild as hay fever during spring, or as severe as an anaphylactic reaction, but someone, somewhere in the genetic ancestry of these kids has a tendency of allergies.
Many FPIES Mama's are independently looking into the possibility that the MTHFR Gene Mutation may play a part in their childs FPIES. I've also seen Mama's with Fructose Malabsorbative children investigating this possibility, and Mama's of children with myriad health concerns who are treating their children with the GAPS protocol.
I have not looked into this myself, but from what I understand this gene mutation has been linked to a laundry list of chronic, serious health concerns. It makes sense that it, or something like it, may be playing a part in FPIES.
2. Method of Childbirth/Antibiotic Use In Childbirth/Damaged Gut Flora
There is a growing body of evidence that our bodies require balanced gut flora in order to maintain proper health. This is a fascinating (though technical) article about how interlinked our immune system is to our gut microbiotia.
Here's where that gets tricky: our gut flora is established at birth, primarily from our mother's own gut flora.
So a child delivered via C-section avoids passing through the vaginal canal and does NOT pick up a sizable portion of their mothers gut flora.
A mother given antibiotics during childbirth has damaged her own gut flora (antibiotics don't care if you're good bacteria or bad bacteria; they kill indiscriminately) and passes that damaged gut flora on to her child.
A child fed primarily or solely formula misses out on some very good gut flora perk-ups along the way.
Think of your friends and family. In this day and age, out of all those people, what percentage gave birth vaginally, without antibiotics, and breastfed for a year?
Right. Hardly – if any – at all. We're a "sanitize-it, sterilize-it, antibiotic-it" culture these days, and we are passing that on to our children.
This may not be a major cause of FPIES; surely there are some FPIES children out there who were born completely naturally to a holistic mother who eschewed antibiotics her entire life…but I believe it plays at least a small part in the development of FPIES in our kids.
If you're interested in more information, here are some interesting links about gut flora at birth:
Gut Homeostasis and Understanding FPIES
Caesarean Delivery May Affect the Early Biodiversity of Intestinal Bacteria
Newborns Gut Bacteria Differ by Delivery, Breastfeeding
Acquisition of Gut Flora in the Infant
3. GMO's
It's no secret I loathe GMO's, the companies that create them, and  the people who work at the companies who create them. (Yes, Monsanto, Syngenta and Bayer, I'm looking at you, you sleezeoids.)
Finally, in spite of The Evil Conglomerate's ignorance campaigns, data is coming out that shows that GMO's cause permanent harm to our cells and gut flora.
Furthermore, data is also coming out that proves glyphosate (aka Round-Up), the weed-killer GMO's are designed to tolerate, also causes such damage to our bodies and flora. Read here and here for some really good supportive data.
Here are two reports of an actual INCREASE in glyphosate use in farmland over the past two decades: Impacts of Genetically Engineered Crops on Pesticide Use in the U.S. – the First Sixteen Years and this press release from Friends of the Earth – Europe.
So now you've got kids with a tendency towards some form of allergy, with likely damaged or incompletely formed gut flora (and compromised immune systems) due to our modern medical practices, being swamped with chemicals that damage gut flora, cell function, and who-knows-what-else in our bodies.
Hmm…
4. Bad Luck
But that doesn't necessarily explain it. While I think the evidence proves GMO's, overuse of antibiotics, and weed-killers are outright bad for our bodies, none of those have been proven to actually CAUSE FPIES. In fact, due to lack of research, NOTHING has been absolutely linked to cause FPIES.
So some people think there just might be a tad bit of "bad luck" thrown in to explain why our kids suffer this way.
However, I happen to agree with the Food Allergy Bitch: these kids – FPIES and traditional IgE allergic kids – are the canaries in the coal mine. Genetics and Bad Luck don't really play as big a part in it as people (and Monsanto) would like to think.
These children are, for whatever reason, the first – or second – wave of What The Future Of Our Health looks like if we continue on our current path.
Because it's not only FPIES we're talking about here. There are many conditions that are increasing in frightening numbers: EoE, typical food allergies, autism, Crohn's Disease, Celiac, asthma…Lord, the list just goes on and on!
While all different disorders, what do they have in common? The immune system. 
The immune systems in our children are wigging out, and nobody knows exactly why.
I have my opinion. (Monsanto is evil.) What do you think?
__________
Real Food Wednesdays, Frugal Days, Sustainable Ways, Whole Food Wednesdays, and Healing with Foods Friday.