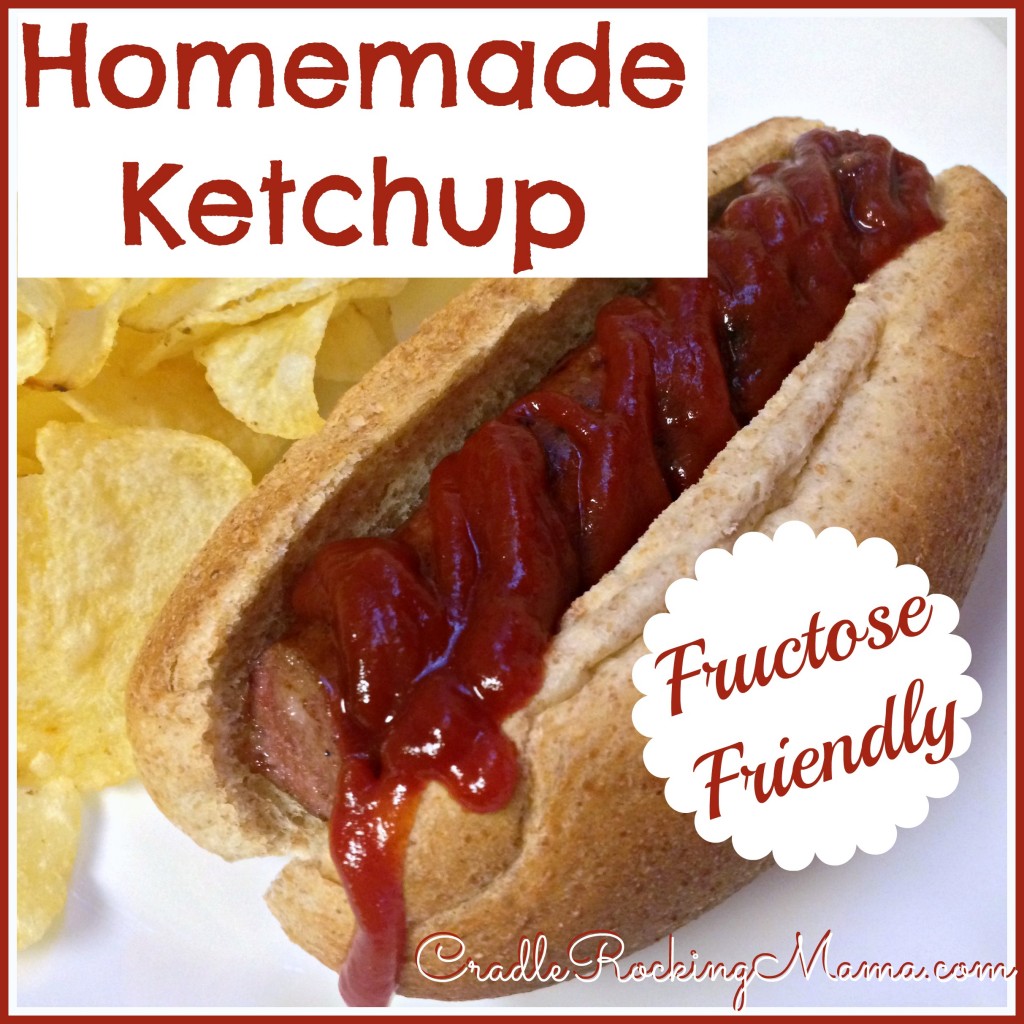 I've said before how Jed can't have cooked tomatos because of his fructose malabsorption. We've avoided ketchup ever since.
This is sad for us, because ketchup is one of our favorite condiments.
One day last week I made spaghetti for dinner. I got busy and didn't take it off the heat right away, like I've gotten used to doing. Oh, it didn't simmer all day the way I used to make spaghetti, but it cooked a pretty good length of time. Since I didn't have anything else to feed Jed that night, we gave it to him anyway.
And Jed was fine. 
No signs of a fructose reaction at all!
In fact, he ate more over the next three days – leftovers, reheated – and was perfectly fine!
Hmm…
Maybe ketchup would be okay, too?
Except regular store bought ketchup is just full of crap that's no good for anyone, let alone someone with fructose malabsorption.
So I found this recipe and used it as a base, tweaking it and making my own version of a safe ketchup for Jed.
Jed has eaten an entire recipes worth of this in less than a week! I will have to make more today!
Darrel loves it, too. He says it's just as good as the store bought stuff.
Based on their glowing recommendations, I had to taste this. I put a little on my tongue just to activate the taste buds and immediately rinsed it out; not before my senses registered that OMG this is BETTER than store bought! The flavor is spot on, but it is fresher and more vibrant!
Oh, I can't wait until Zac can have all these ingredients so I can have some ketchup again!
Just like with my mustard recipe, it's insanely simple to make.
Dump all the ingredients in a sauce pan.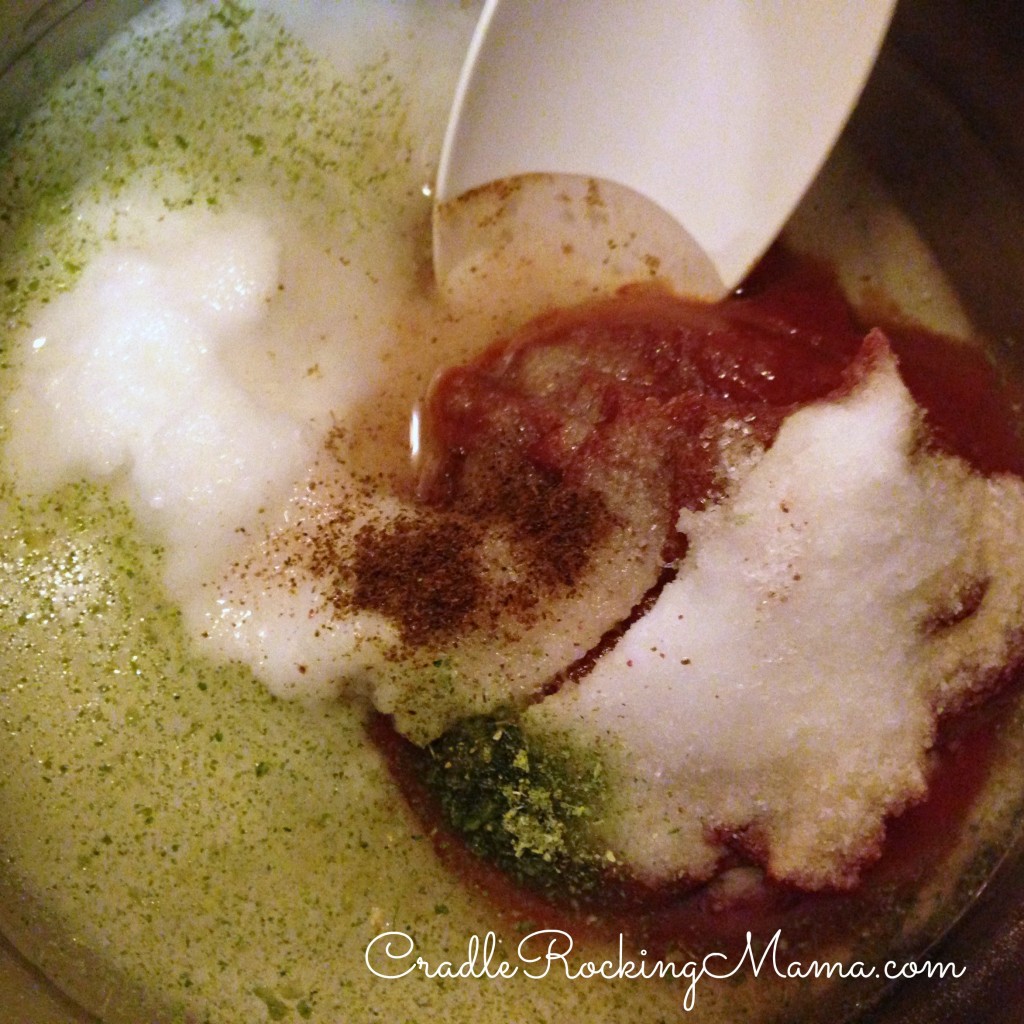 Heat to boiling, then reduce the flame and simmer for twenty minutes.
Take the pan off the burner and let cool on the counter. When it's cool, store it in an airtight container in the fridge.
Doesn't that look gorgeous?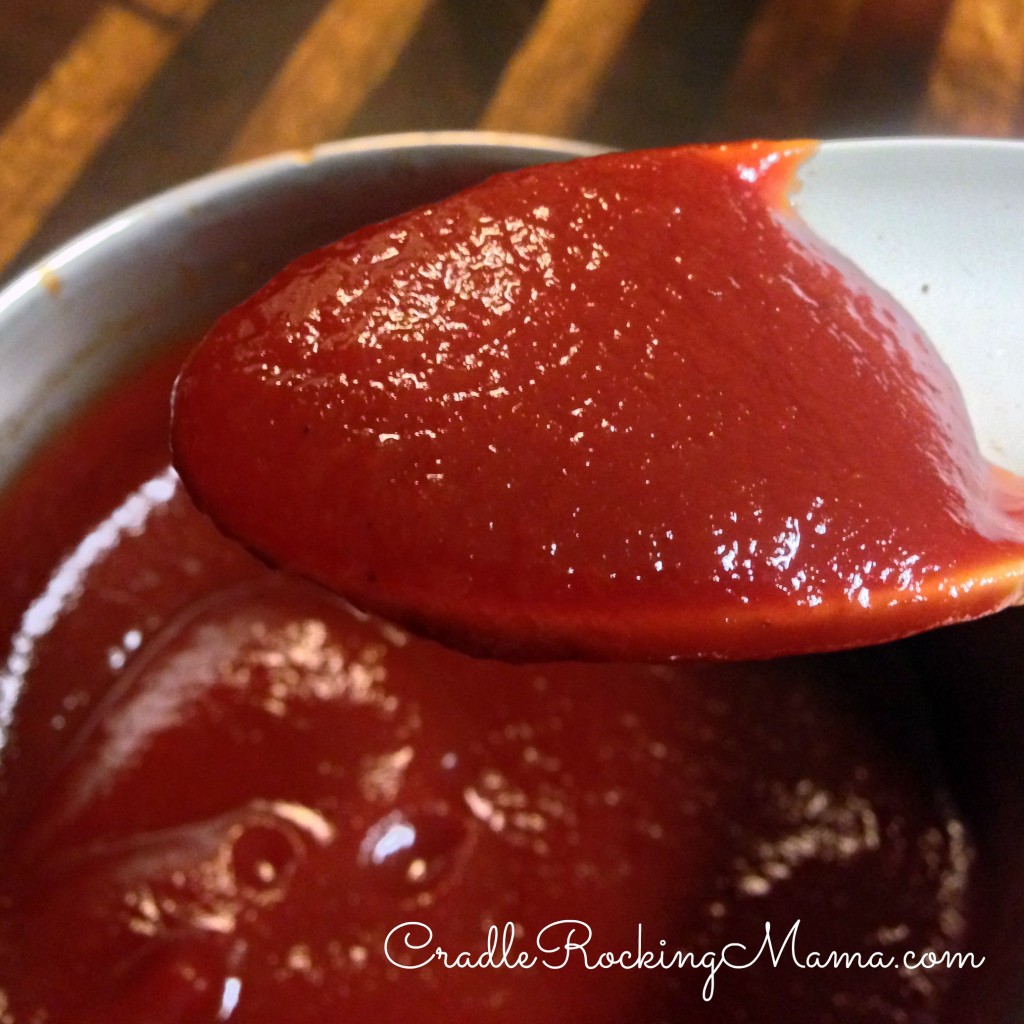 Wait, wait…take a look at it ON a hot dog!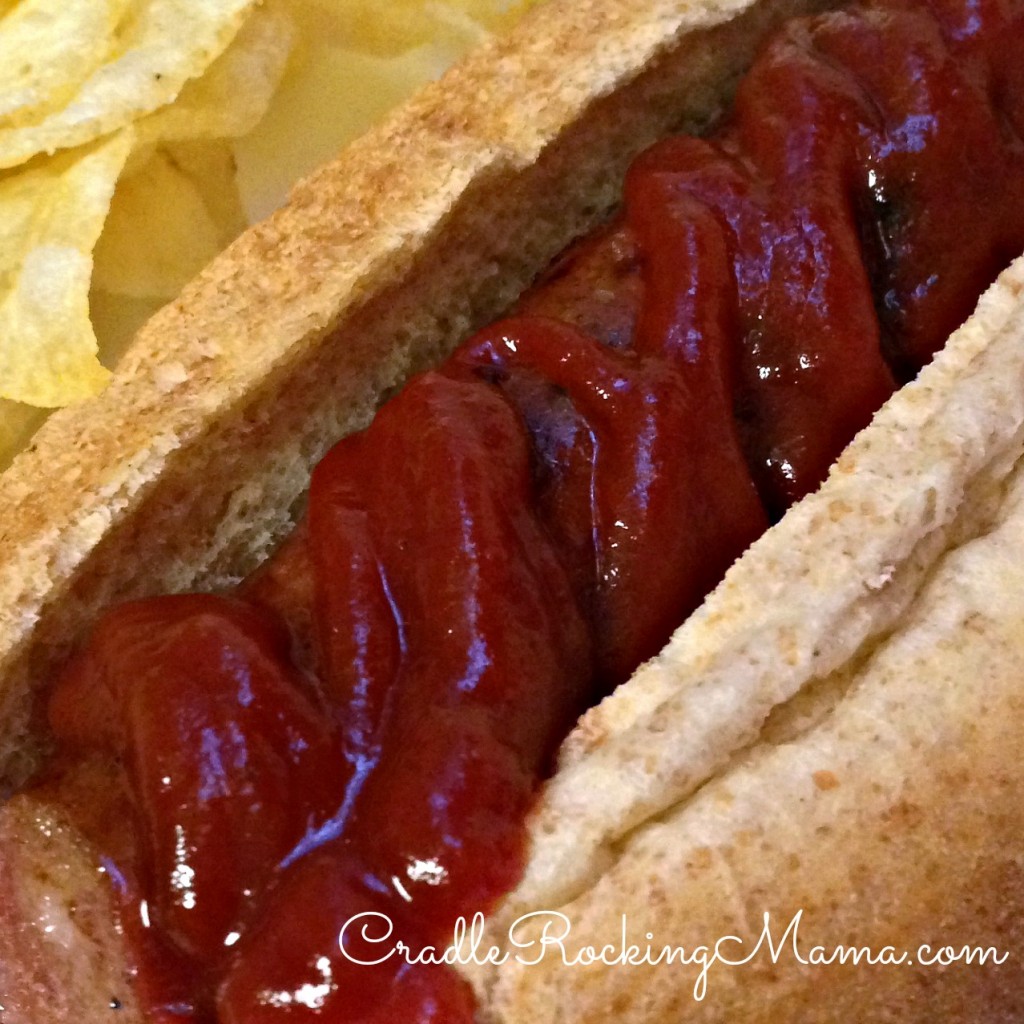 Y'all, I'm drooling here.
Even better, I did the math on this and it turns out this is the SAME PRICE as regular store bought ketchup!
A 16 oz. bottle of Heinz ketchup cost $1.89 in the store. That's about $.11/ounce.
This recipe makes 12 oz. and involves the following costs:
tomato paste: $.89
vinegar: $.20
dextrose: $.25
spices: pennies
TOTAL: $1.34 or $.11/ounce (estimated)
There is a little time involved, but not a whole lot of effort. With the result being so darned good, I think it's worth it!
A few notes about this:
I used dried celery that I turned to powder with a mortar and pestle. You could easily use a coffee grinder to do the same. (I just didn't want the noise of that, as it was after the boys bedtime and I didn't want to wake them up!)
If you only have celery salt in your kitchen, though, I'd suggest eliminating the regular salt and using 1 tsp. celery salt instead.
If you aren't fructose malabsorbative, you could use a regular sweetener like sugar instead of dextrose. Eliminate the 2 T. of extra sweetener, in that case.
Seriously, make this ketchup and enjoy a healthy condiment on your french fries! (Or on your potato chips, like Jed. Weird, right?)
Homemade Ketchup - Fructose Friendly
Author:
Cradle Rocking Mama (Carrie Summers)
Recipe type:
sauce, fructose friendly
Ingredients
one 6 ounce can of tomato paste
½ c. white vinegar
½ c + 2 T. dextrose
1 tsp. salt
⅛ tsp. ground celery
pinch of ground cloves
Instructions
Put all ingredients into a saucepan and whisk together until smooth.
Heat on medium heat until just boiling; immediately reduce heat and simmer for 20 more minutes, stirring frequently.
Remove from heat and let cool on the counter.
Store in a covered container in the fridge.
Enjoy your healthier, delicious ketchup!