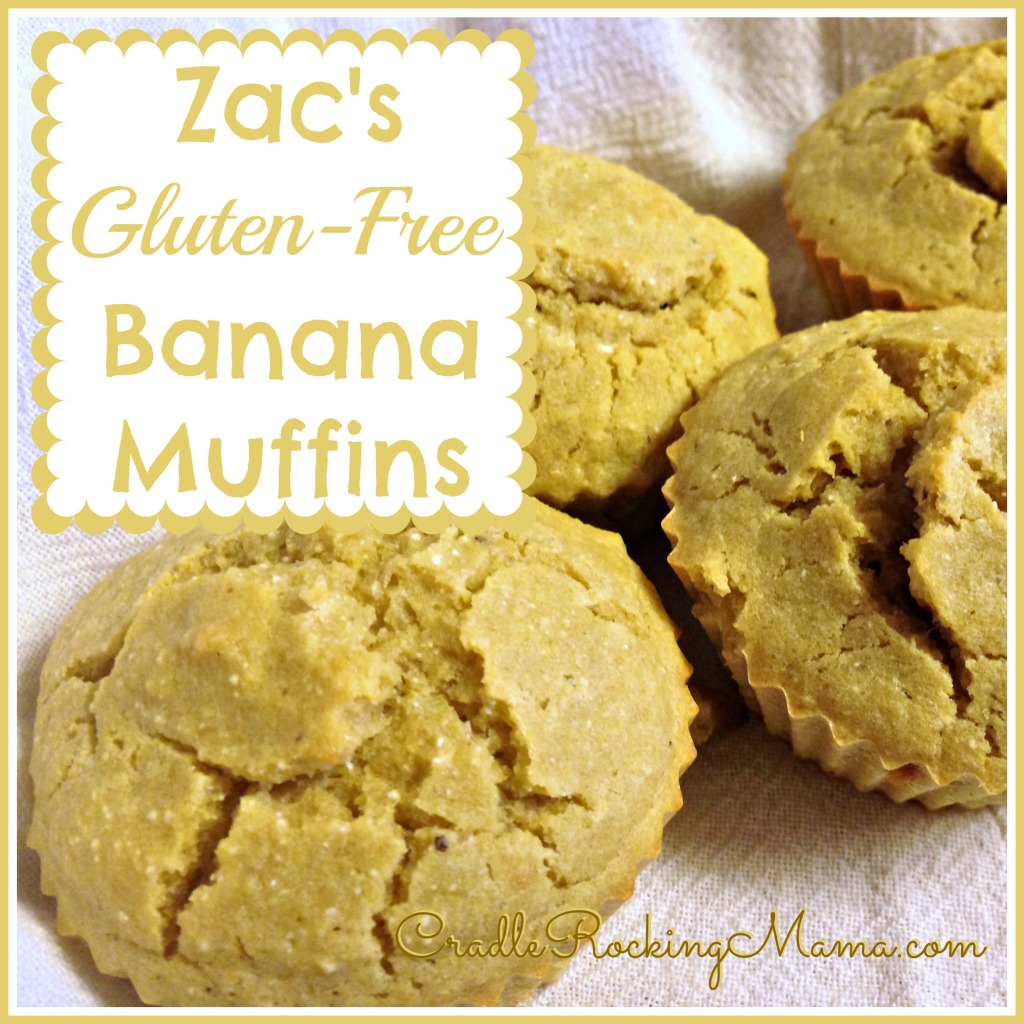 A couple weeks ago I decided to try and make some sort of muffin for Zac.
He's got the basic ingredients; surely I could make something that resembled a muffin.
Since we were re-trialing bananas at the time, I wanted to make a banana muffin.
What I created is a moist, dense muffin that is tasty and filling. I've made at least 30 batches of these since the first experiment (some even baked on board an airplane!), and they always turn out beautifully and get eaten quickly!
To start, crack an egg into your blender. Add the milk and bananas and process until smooth.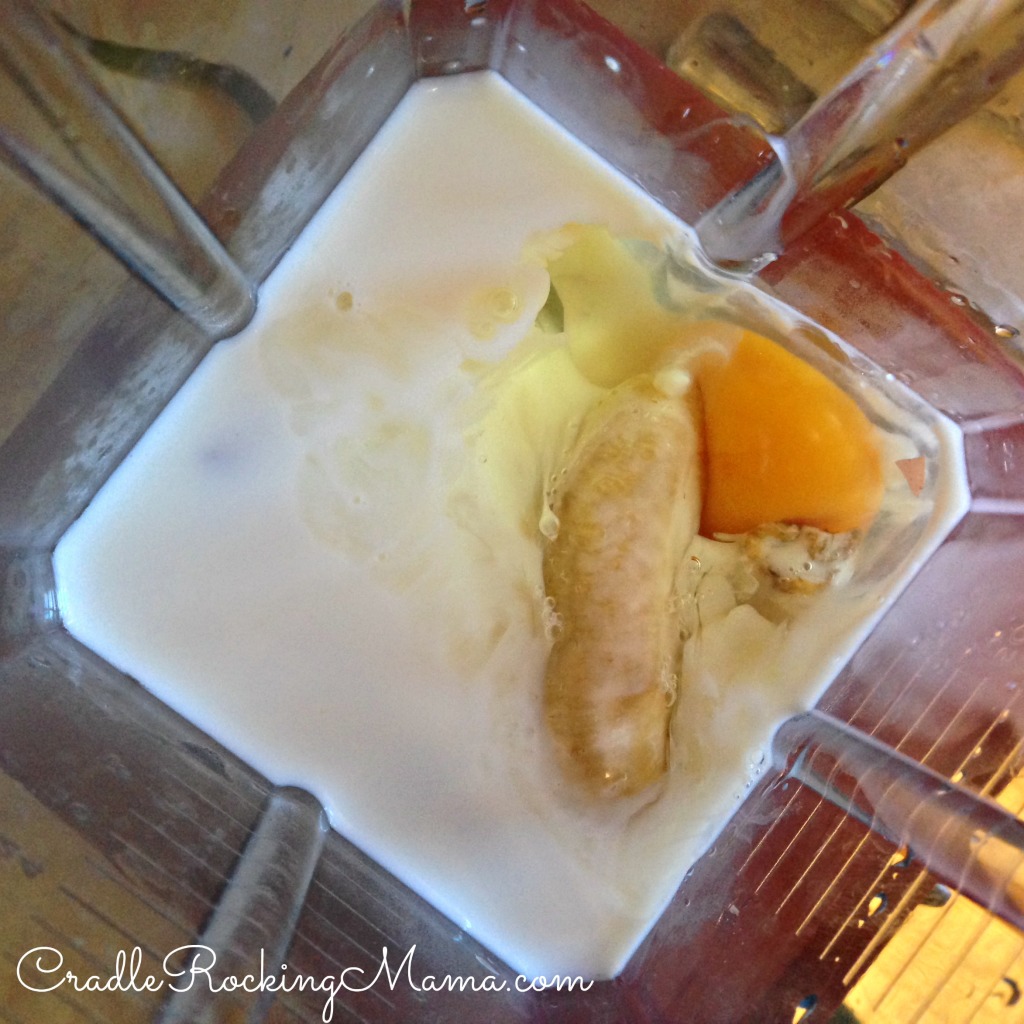 As usual, we only had frozen bananas, but I'm sure this would work great with fresh bananas as well.
Put the quinoa flour into a bowl and dump the wet ingredients on top. Hand mix with a spoon until just combined. Don't over-mix!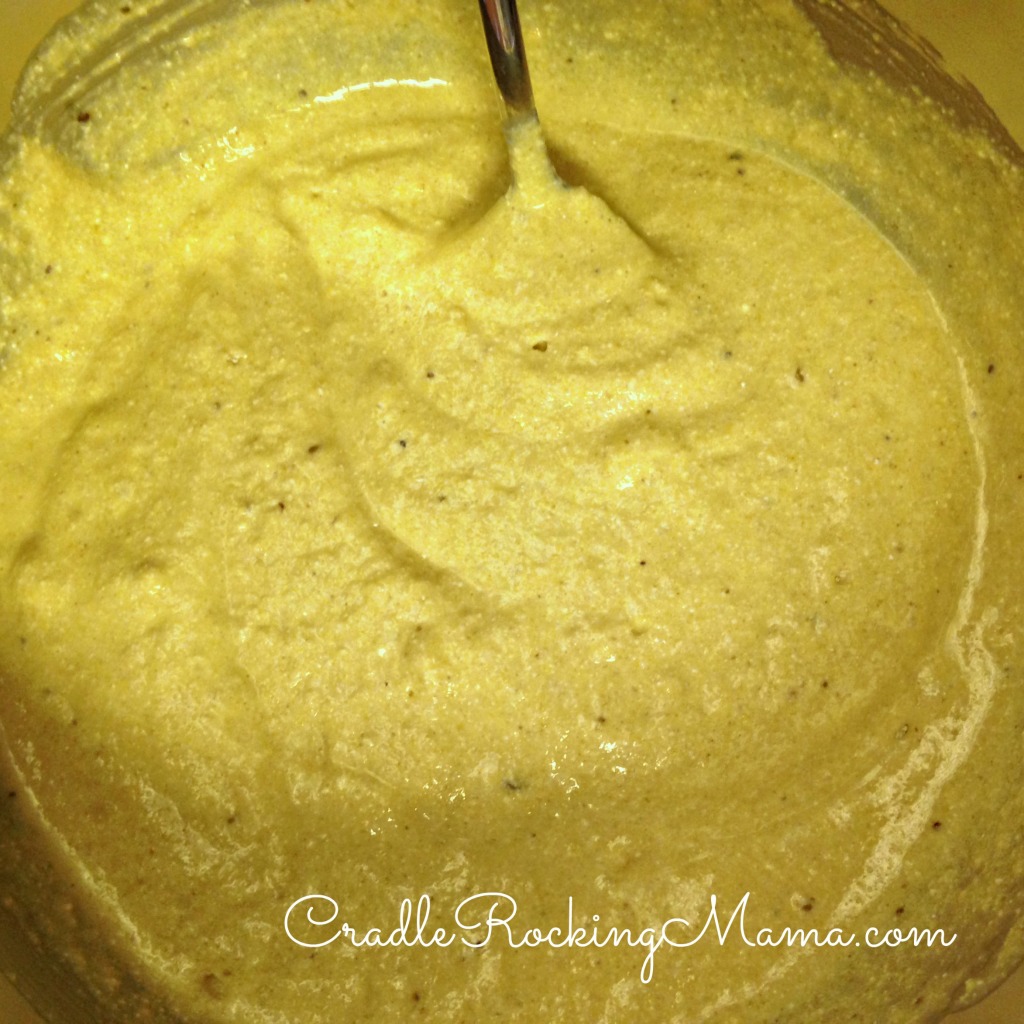 Then spoon the batter into muffin cups. I've been using silicone muffin cup liners and they work like a dream for this.
When I make these muffins for Zac, I make smallish mini-muffins using all 12 cups of my muffin tray.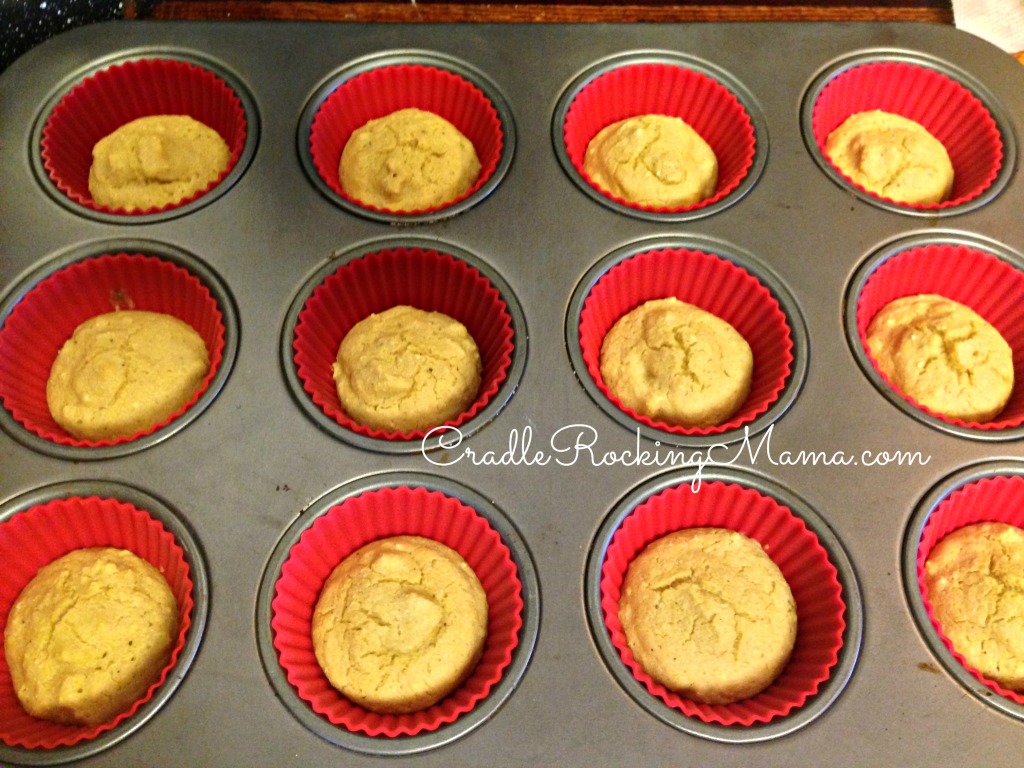 When I make these for me, I make full-size muffins, which usually nets me 7 or 8 muffins, depending on how large I make each one that day.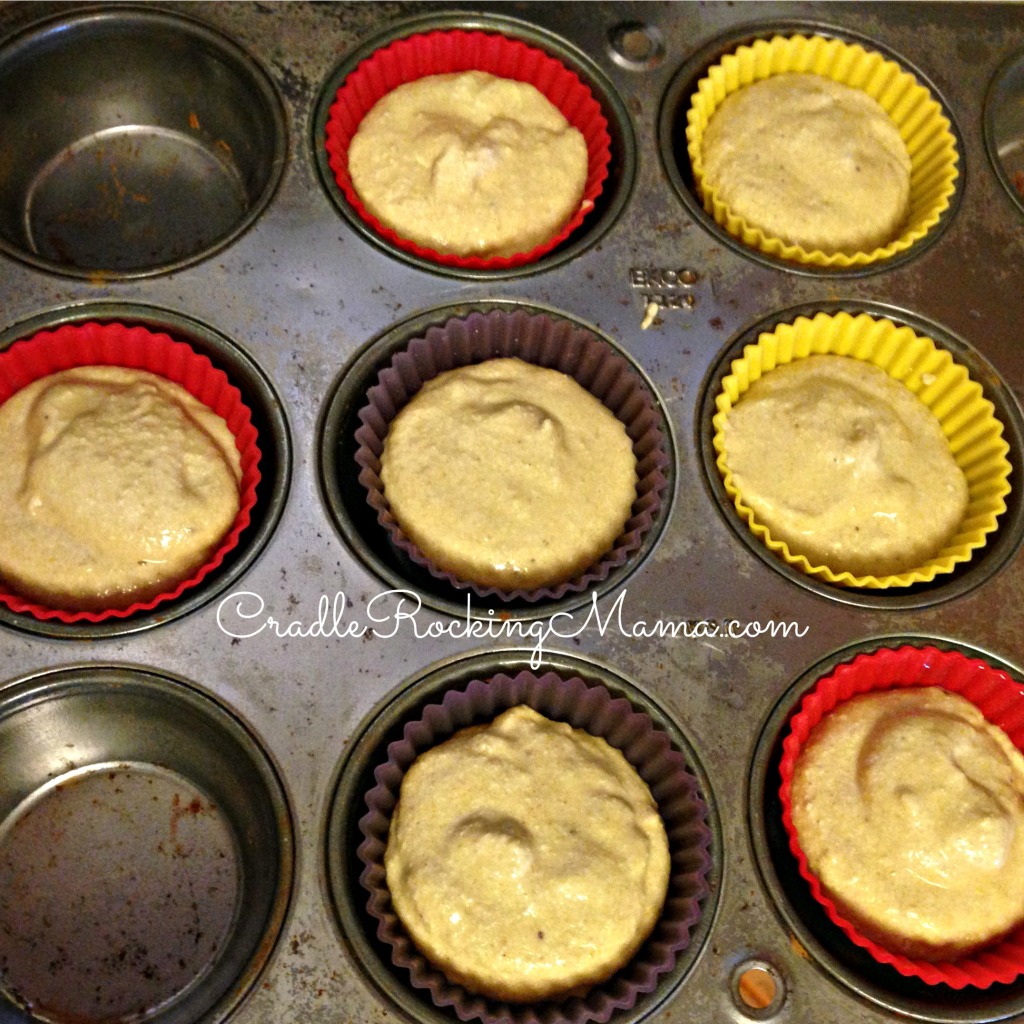 There is one other modification I make to these when I make them for me: stevia! I add 6 small scoops of stevia powder to the batter when I intend to eat them.
Zac can't have stevia yet, but though his muffins are more bland than mine, they're still quite good. Especially for a child who has never experienced "sweetened" foods before!
Once the muffin cups are filled, throw the pan in the oven and bake. When they're done, take them out and let them cool on the counter as much as you can before digging in.
It's really tempting to try and snatch one out while still hot from the oven, because I've discovered that they taste heavenly that way! Unfortunately, I've noticed that they tend to stick to the cups more when warm.
Once cooled, though, they plop right out.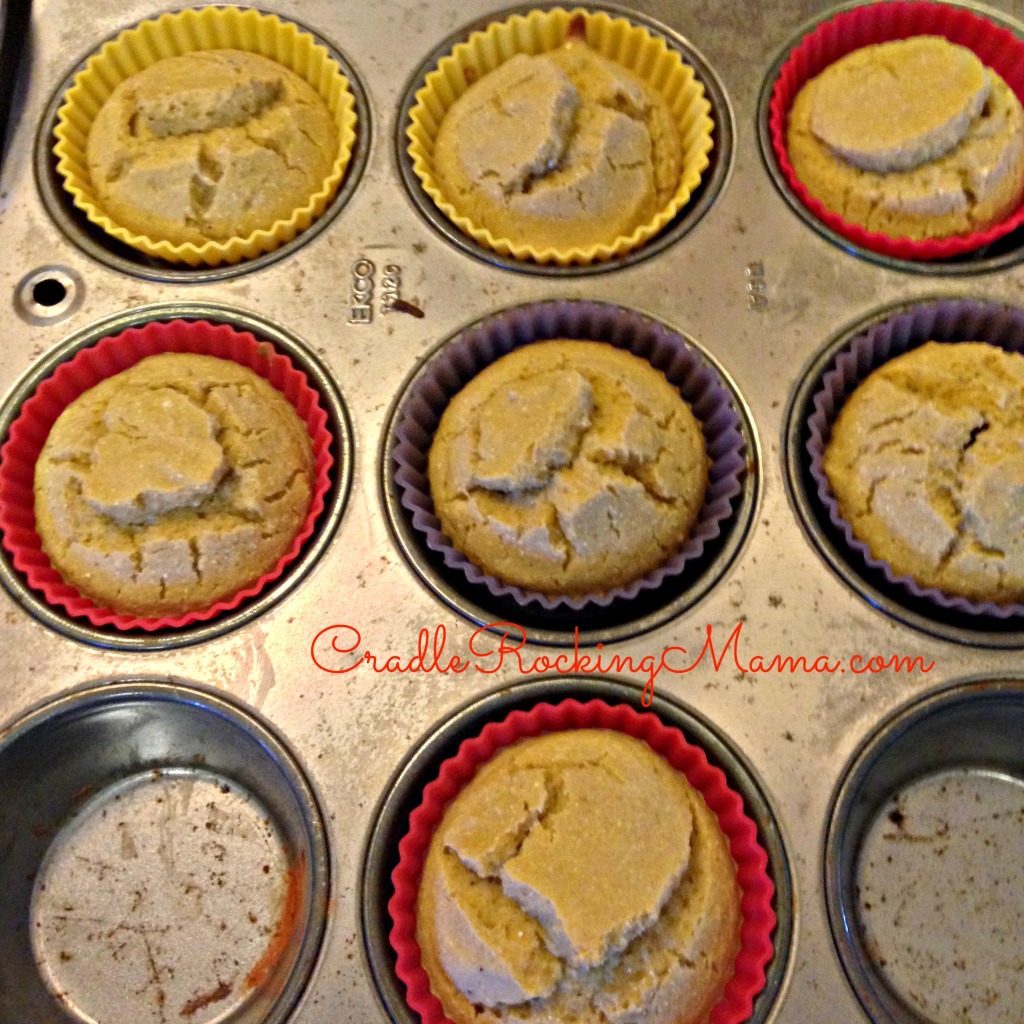 Yum!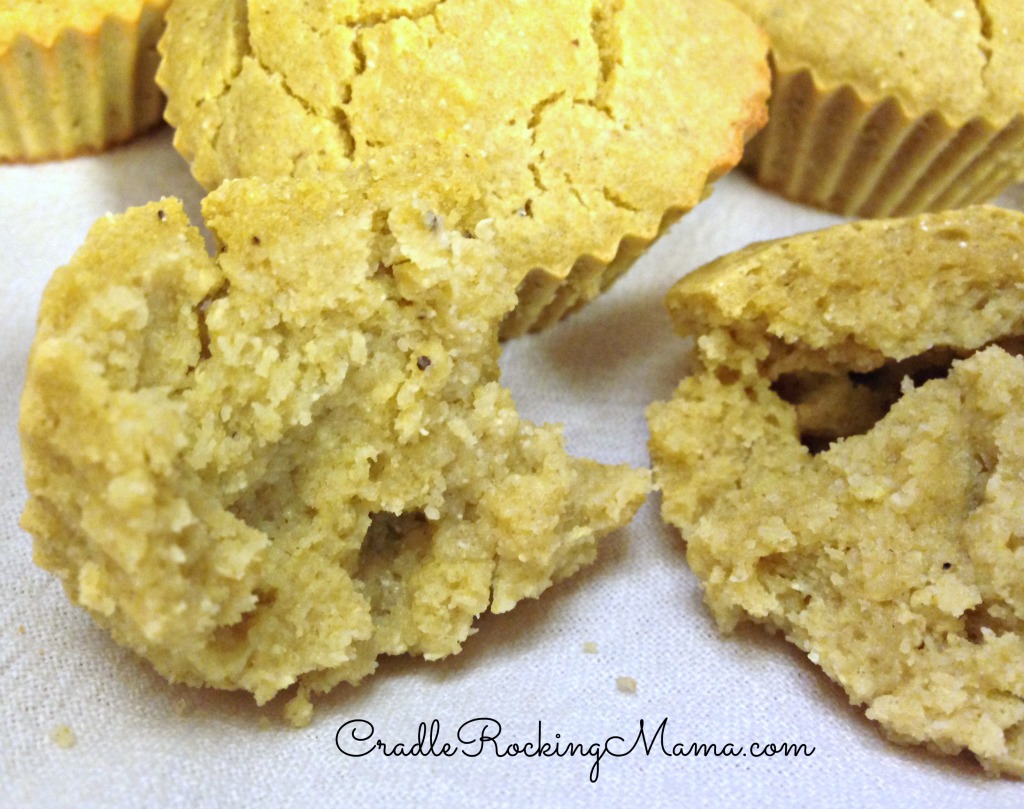 So here is a simple, healthy, gluten-free banana muffin recipe that tastes really great. This one is so good, it will remain in my recipe books long after we outgrow FPIES and our other assorted food issues.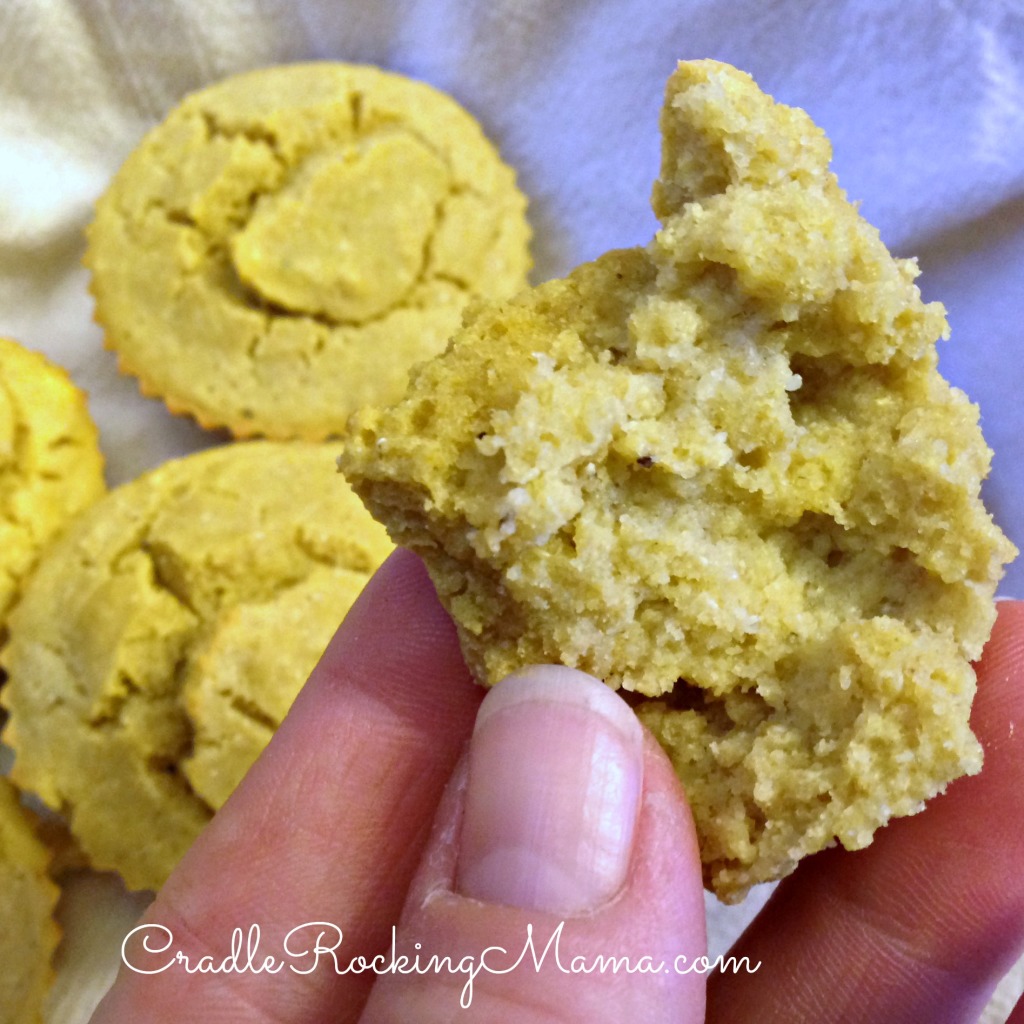 Of course, once we outgrow our food issues, I'll experiment with adding a rising agent like baking soda or powder to the recipe. They're wonderful as dense as they are, but sometimes a fluffy muffin just hits the spot, you know?
Enjoy!
Zac's Banana Muffins
Moist, cake-like, tasty muffins with minimal ingredients!
Author:
Cradle Rocking Mama (Carrie Summers)
Recipe type:
bread, breakfast, dessert
Ingredients
1 banana
⅓ c. milk
1 egg
1 c. quinoa flour
stevia (to taste; I use 6 scoops)
Instructions
Pre-heat oven to 375 degrees Fahrenheit.
Put the banana, egg, and milk in a blender and process until smooth.
Pour the liquid into a bowl and add the quinoa flour and stevia (if using).
Mix just until combined.
Spoon into muffin pan.
Bake for 18-20 minutes.
Remove from oven; let cool.
Enjoy your healthy, tasty treat!
What's your favorite gluten-free muffin recipe? Doesn't have to be banana!