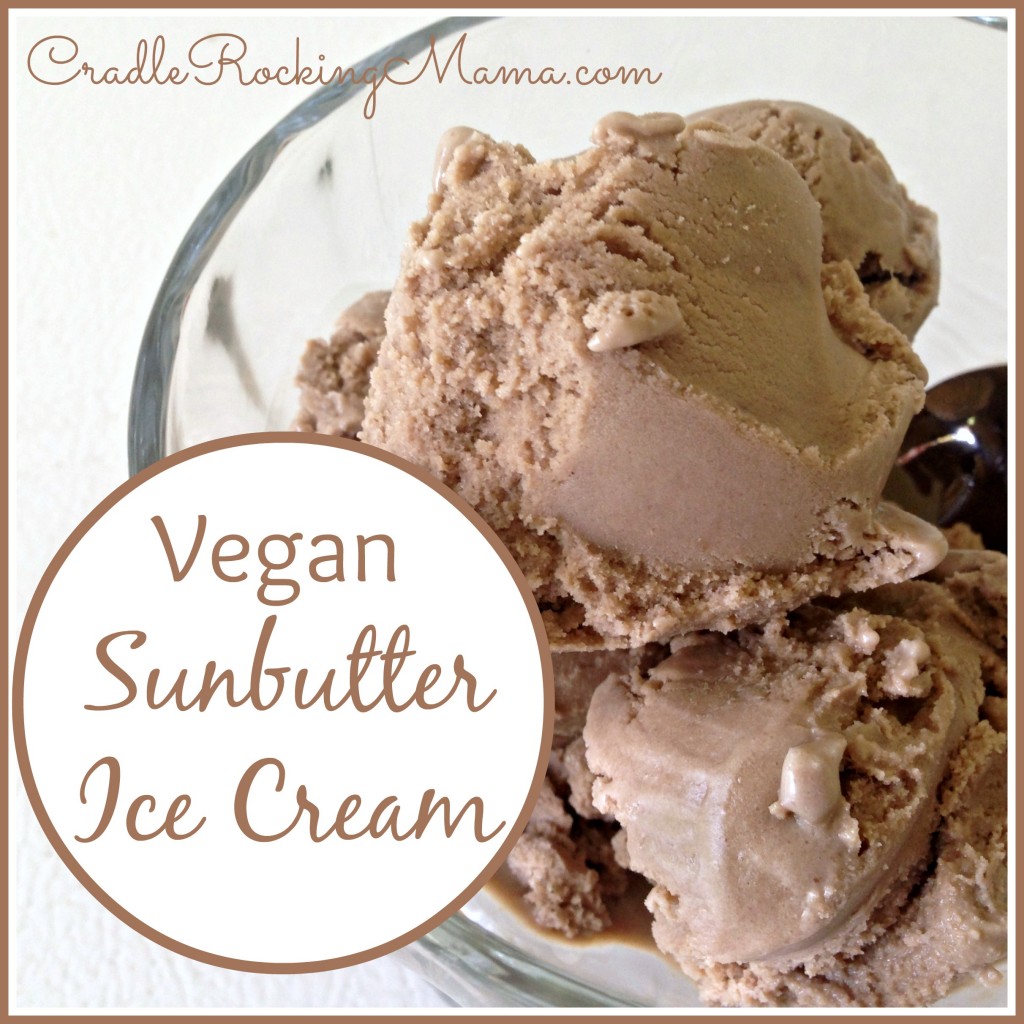 The other day, out of nowhere, Jed announced he wanted Sunbutter Ice Cream.
To my knowledge, he's never even heard  of Sunbutter Ice Cream before, so where he got this latest desire from I have no idea!
(Maybe he'll take after his Mama and be creative in the kitchen.)
After two days of continuing to ask for Sunbutter Ice Cream, I found a breaking point in all my other work and took the time to make him some.
Usually, when faced with a new idea in the kitchen, I Google it first to see if someone else has already come up with a recipe. Even if I can't use it "as is", it often gives me inspiration, pointers, or even a starting point to tweak.
This time I didn't bother. I totally just threw this together on a hope and a prayer!
Good news, though: Jed liked it!
I mean, really liked it! He kept asking for it over the next few days until it was all gone, and then started nagging me to make more.
Fortunately, it's really easy to make!
I didn't make this Vegan, since we have goat milk as a safe food for us now. But this could easily be made Vegan by using an alternative milk or even water in place of the goat milk.
If I were going to try it that way, I'd probably reduce the liquid and add at least another half a banana, if not a whole one, to increase creaminess.
Anyway, here's how to make it:
Dump all your ingredients into the blender and turn it on. Process until you have a nice, creamy liquid.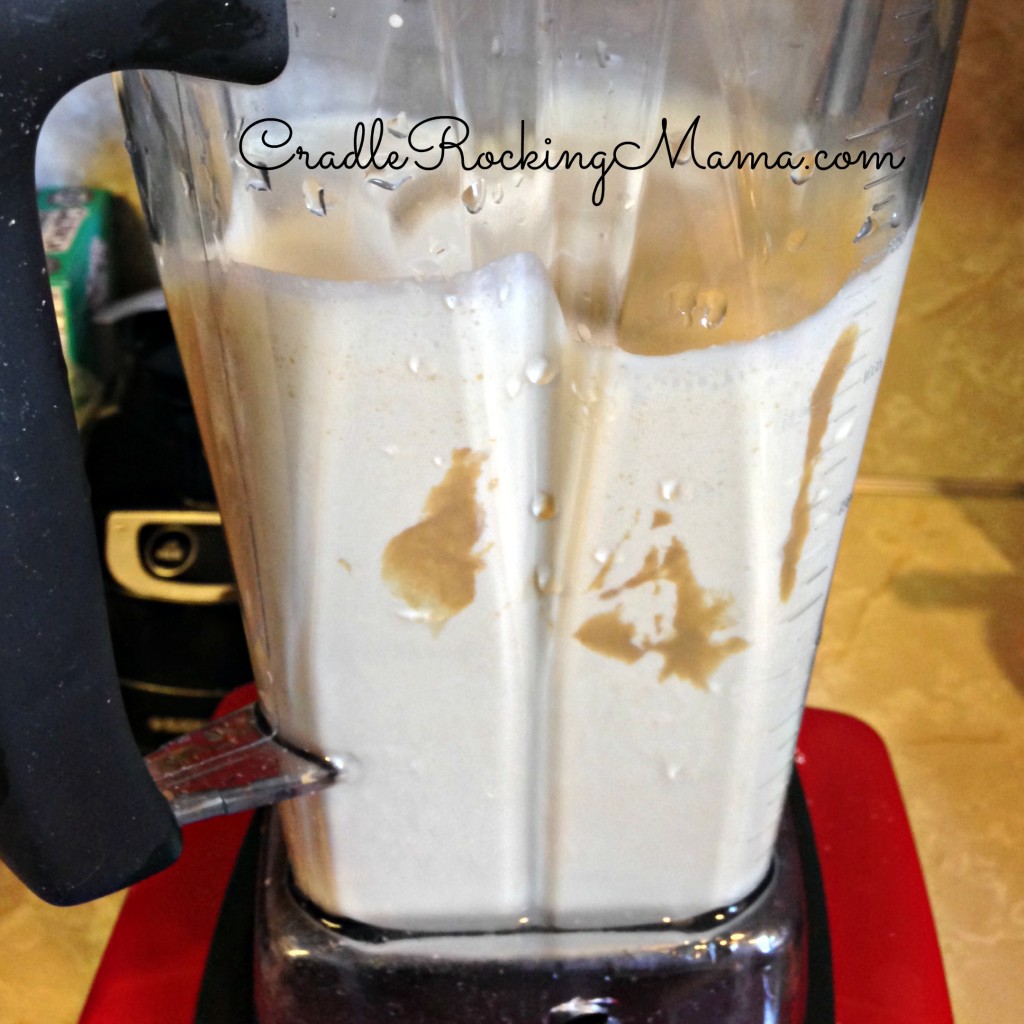 Pour the liquid into your ice cream maker, and turn it on.
Wait.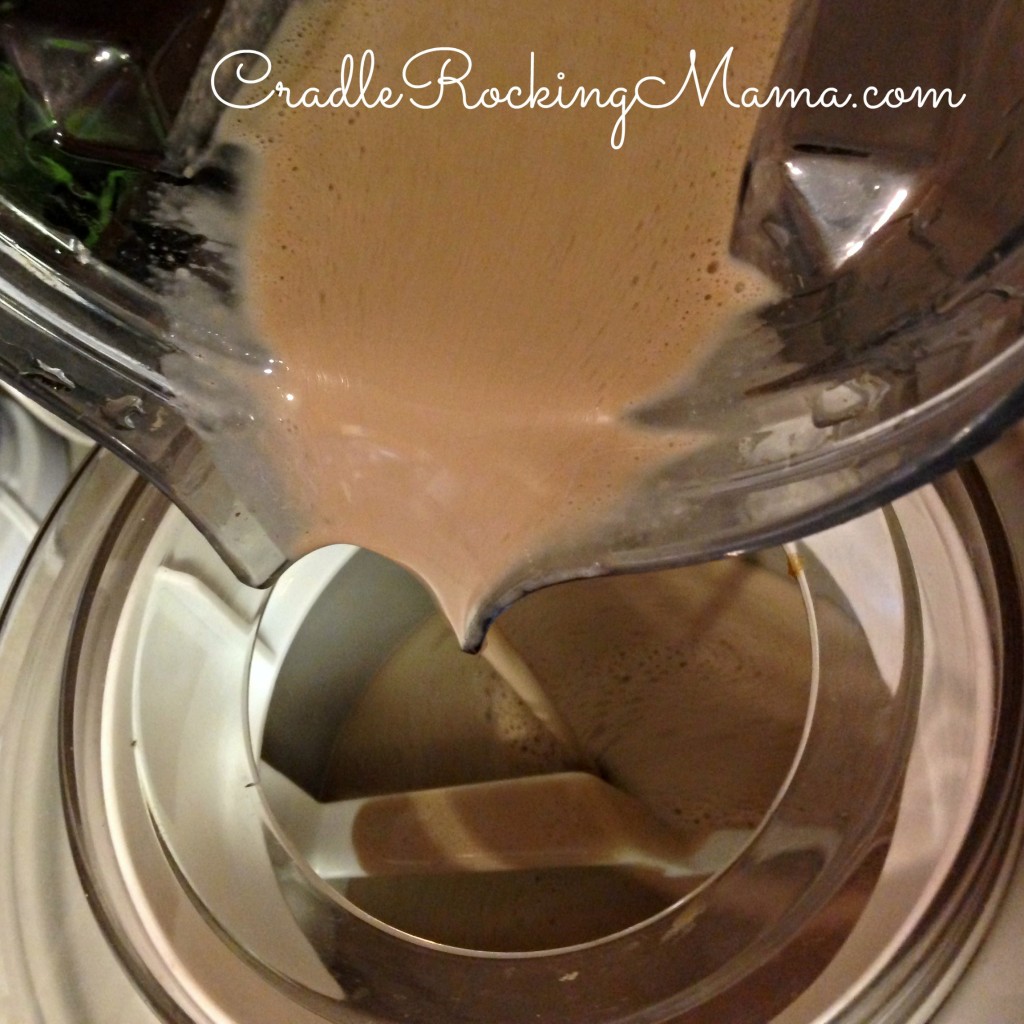 Half an hour later, you'll have soft serve Sunbutter Ice Cream!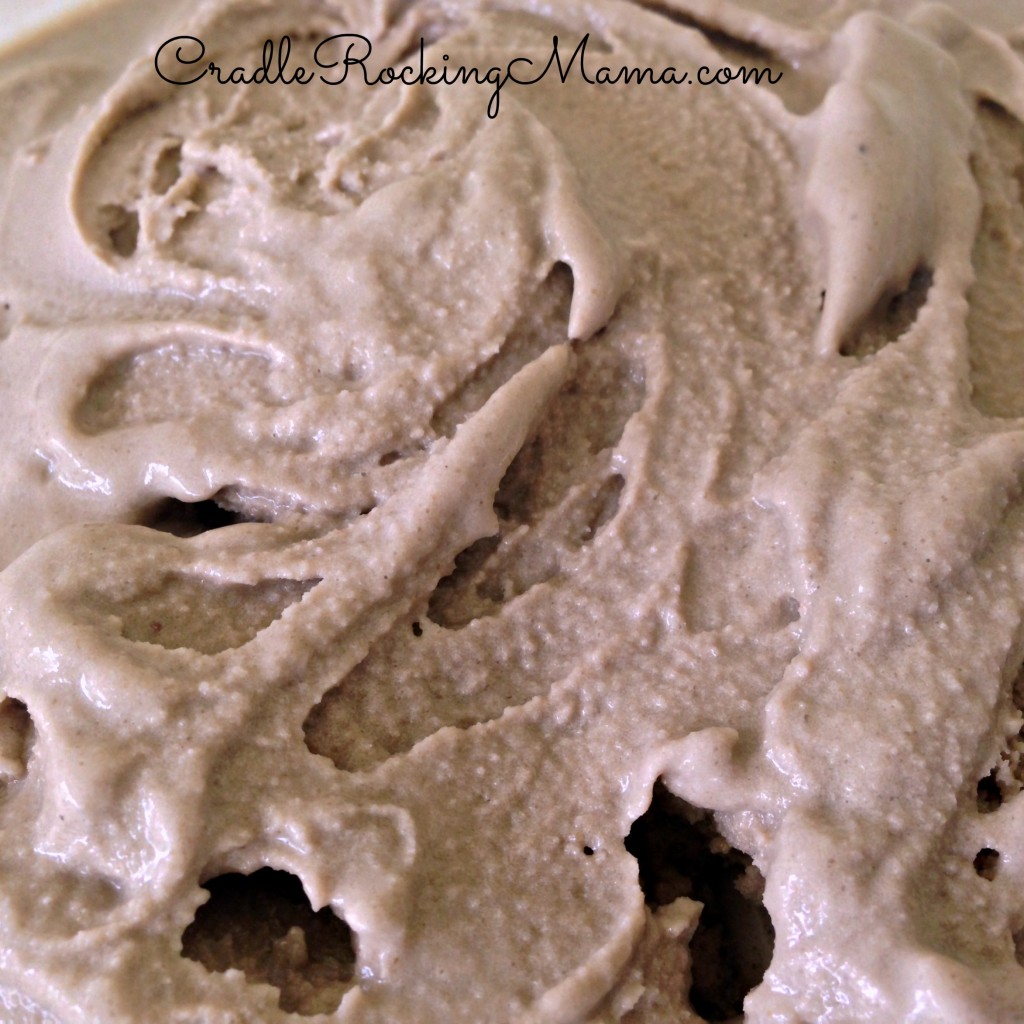 That's pretty nifty, but, as usual, I put it to the "scoop test". The remainder of that ice cream went into a glass bowl with a lid and got stuck in the freezer.
The next day, when Jed begged for more Sunbutter Ice Cream, I pulled it out and scooped up a bowl.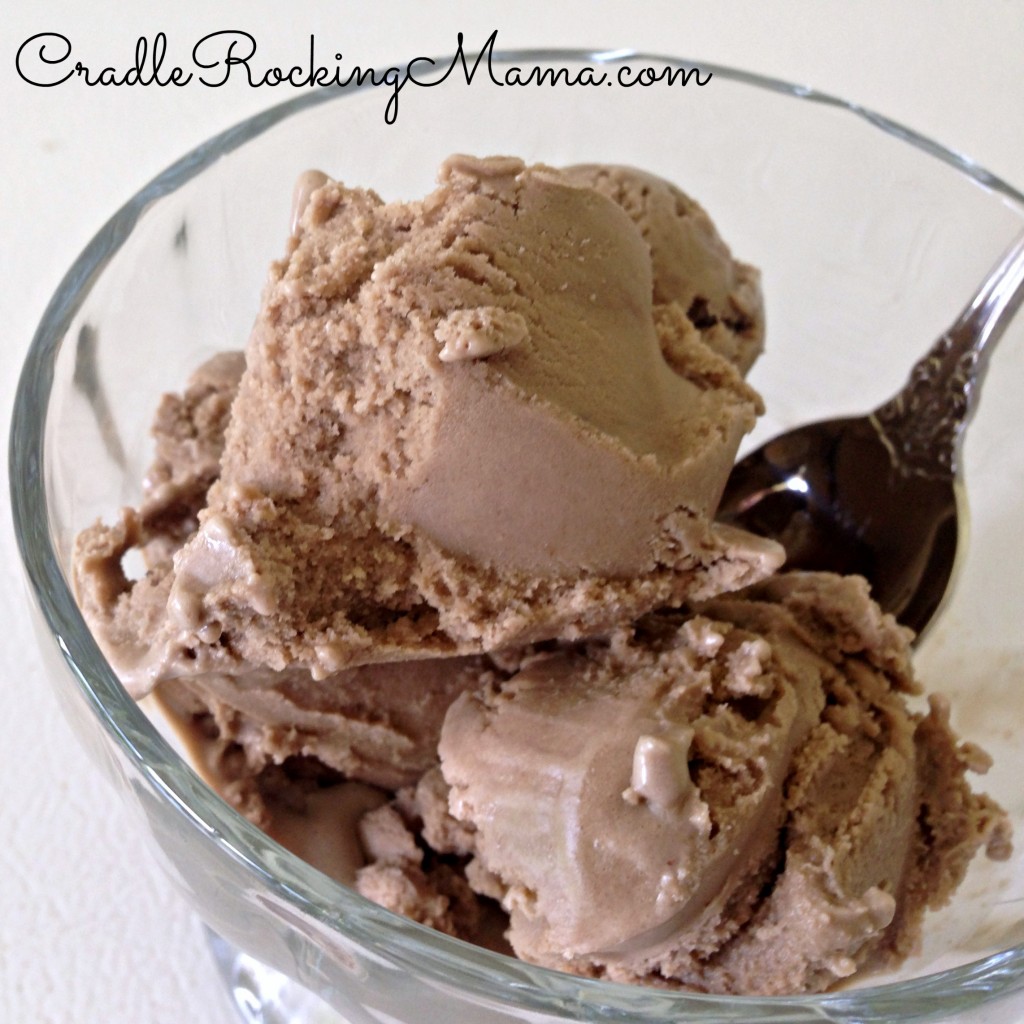 Yes, it scoops, which makes me very, very happy. (Though, since I suck at scooping pretty scoops, I often wonder why I care so much. Perhaps it's just the thought that if my skills one day miraculously improve, the ice cream itself would allow itself to be scooped. I can hope, right?)
By the way, I don't think I've ever shared the real trick to being able to scoop a non-dairy ice cream: thaw it a bit first.
If you just try to scoop it when it's hard as a rock from the freezer, you'll get nowhere but frustrated really fast.
If, on the other hand, you toss it in the microwave (for real) for 30 seconds or less, or leave it on the counter for about 5 minutes, it will soften enough that scoops are possible! Don't worry, it doesn't melt. Just gets soft enough to work with some.
So here's another addition to your healthy summer frozen treat list! Hope you like your Sunbutter Ice Cream!
(Vegan) Sunbutter Ice Cream
This yummy treat is sure to be a hit! Make it vegan, if you like, but enjoy it either way!
Author:
Cradle Rocking Mama (Carrie Summers)
Ingredients
⅓ c. sunbutter
¼ c. maple syrup
1.5 c. goat milk
1 banana
(Vegan Option): replace goat milk with ¾ c. of milk alternative and use 1/.5-2 bananas
Instructions
Toss all your ingredients into a blender. Process until smooth.
Following the instructions on your ice cream maker, pour the liquid in and turn the machine on.
Enjoy your delicious, relatively healthy treat!