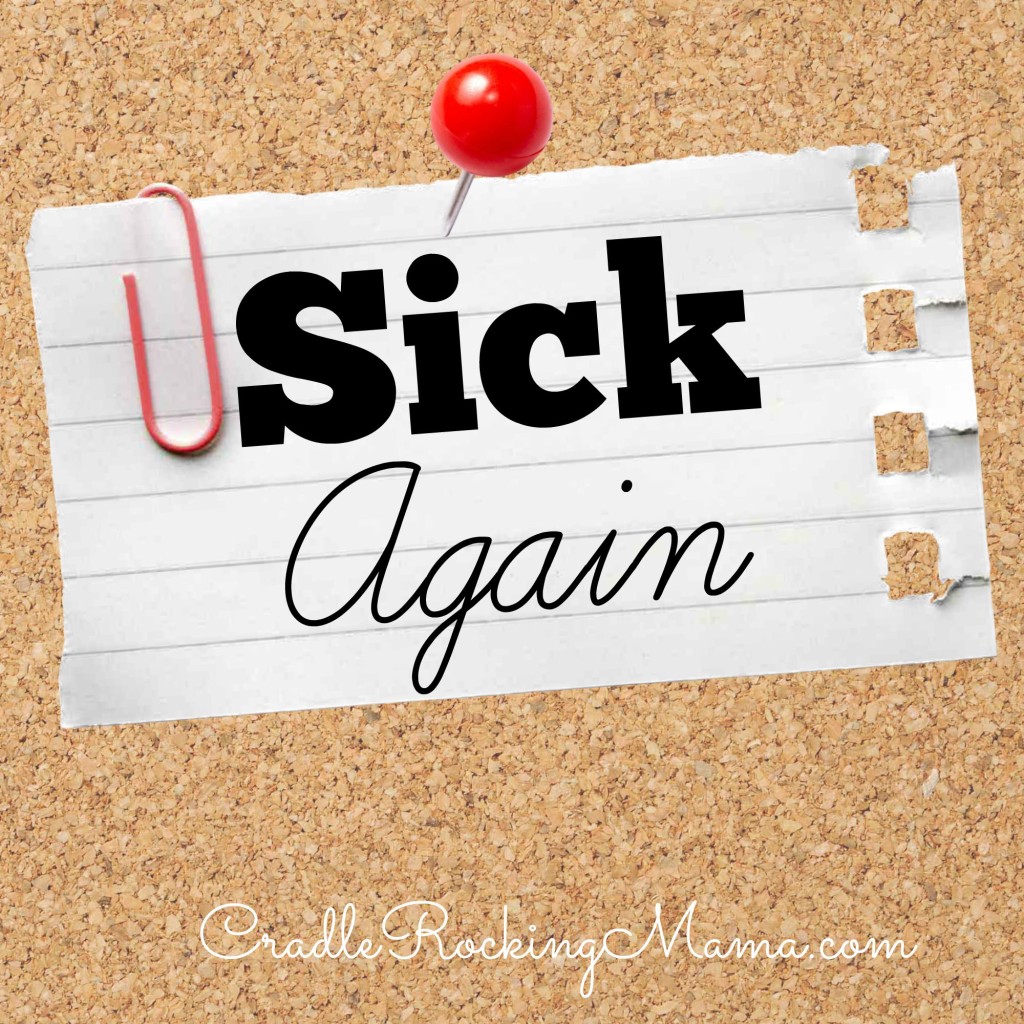 It's been so quiet here for the last two weeks that I can hear crickets chirping, but there's a good reason: we broke out of our comfort zone in a BIG way – and then we all got sick. Boo.
I'll share more about our trip in a whole post of its own, but two weekends ago the Summers family got out of town. For the first time in their lives, the kids went on an airplane ride for fun. We went to Chicago!
Even though it was only a one day, two night trip, traveling with our food issues meant a whole lot of prep work on my part! I spent all week before the trip making arrangements.
Part of that was food, and part of that was homeschooling. (Yes, another post is being written about that part, too.)
Since there is so much to share in all these big posts coming up, today I'm just giving a little update on the kids.
I took Jed in to get a referral for an evaluation for Sensory Processing Disorder. Our pediatrician agreed he should be evaluated, so we arranged for that. I'm actually quite nervous about it, which is silly, since I've pushed so hard to make it happen!
The part that is most freaking me out a bit about this is that while she is okay with us getting a specific SPD evaluation at the therapy center recommended to us, she also wants him evaluated at a place that will evaluate everything…including a psych evaluation. Is that normal for this process? I don't have a lot of good experiences with psychiatrists and psychologists, so I'm naturally a bit nervous about that part of it. Any reassurances would be lovely!
We held off on doing any trials for Zac before our trip. Since we knew we would be traveling that weekend and that traveling would bring lots of changes and exposure risks, we decided to wait on anything new.
Last Tuesday, home from our trip, we started tomatos…again.  The week before, we went grocery shopping and Jed begged for some cherry tomatoes. Zac got all excited and said "me eat tomatoes, too, mama!" Then I had to physically stop him from popping a cherry tomato into his mouth!
We decided he may be ready to give tomatoes a real trial.
The first day, he was excited (as he was before). He popped a piece of a cherry tomato into his mouth, and almost instantly spit it out! He told me "Yucky, mama!"
Trying to salvage the situation, I said "Whoa, kiddo! Before you decide you don't like tomatos at all, let me share something with you. *I* don't like tomatos that way, either. They're too squishy. Is the squishiness what bothered you about them?"
He said "Uh huh." So I showed him how I make tomatos for me. I cut the slice of tomato, then rinsed the seeds and goop off of it. Then I cut it into a smaller bite and gave it to him to try.
SCORE!
He liked it without the goop attached! (Downside? Now Jed, who would eat tomatos any way I served them before, has decided he will only eat them with the goop removed. More work for me. Sigh.)
That night he ate about two cherry tomatos all by himself, and we were feeling good.
Now, I had started feeling sick the day we left on our mini-vacation, but powered through because I didn't want to miss anything. On Tuesday, I was feeling a little worse, but by Wednesday I really dropped the ball.
I barely cooked anything on Wedenesday, and suddenly realized, as I prepped for dinner, that I hadn't fed any tomatos to Zac that day and that there was no way to really add tomatos to the dinner I had planned. Oops!
Thursday I corrected that, but by then, the kids were both showing signs of sickness.
Sick + FPIES food trial = not a great idea.
He's got so much mucous from his sneezing and coughing cold/virus/whatever that it's making his diapers look very NOT normal, and his appetite, behavior and sleep are all wonky. That makes it hard to tell how tomatos are actually doing for his little body.
So, the tomato trial isn't a wash, but it's not going full-speed, exactly as planned. We're just introducing tomatos and not worrying if he won't eat them. After all, he's not even eating some of his favorite foods right now thanks to being sick!
We shall see how tomatos play out over the next few weeks, since I'm sure it will take that long to recover from our current ickies and finish the trial.
I'm just grateful that this time, I got him to at least try them!
In other news, we have finally gotten approval for TEFRA for Zac! Though we didn't receive any sort of bill in the mail, we did receive a Medicaid card for him. His therapist joyfully told me that means it was approved!
We can now afford his speech therapy! 
Of course, he's inches away from being released from speech therapy, since his talking has just blossomed since July. Still, good to know we can afford it – and that we don't have to back pay them, since they haven't been paid anything for his therapy since February!
This is sort of ironic, in a way. Just as Zac gets approved for a service he won't need for much longer, I'm probably about to have to begin the process of applying for TEFRA for Jed for OT services he will soon need (if the evaluation proves my gut instinct correct).
Well, at least I'm well-versed in filling out the forms, now, since I had to do so twice for Zac this spring!
That's it for our little world…a fun, spontaneous trip, working, homeschooling, being sick (still sick), trialing foods, continuing to push for answers for our kiddos, and, as always, getting far too little sleep.
What's new with you?