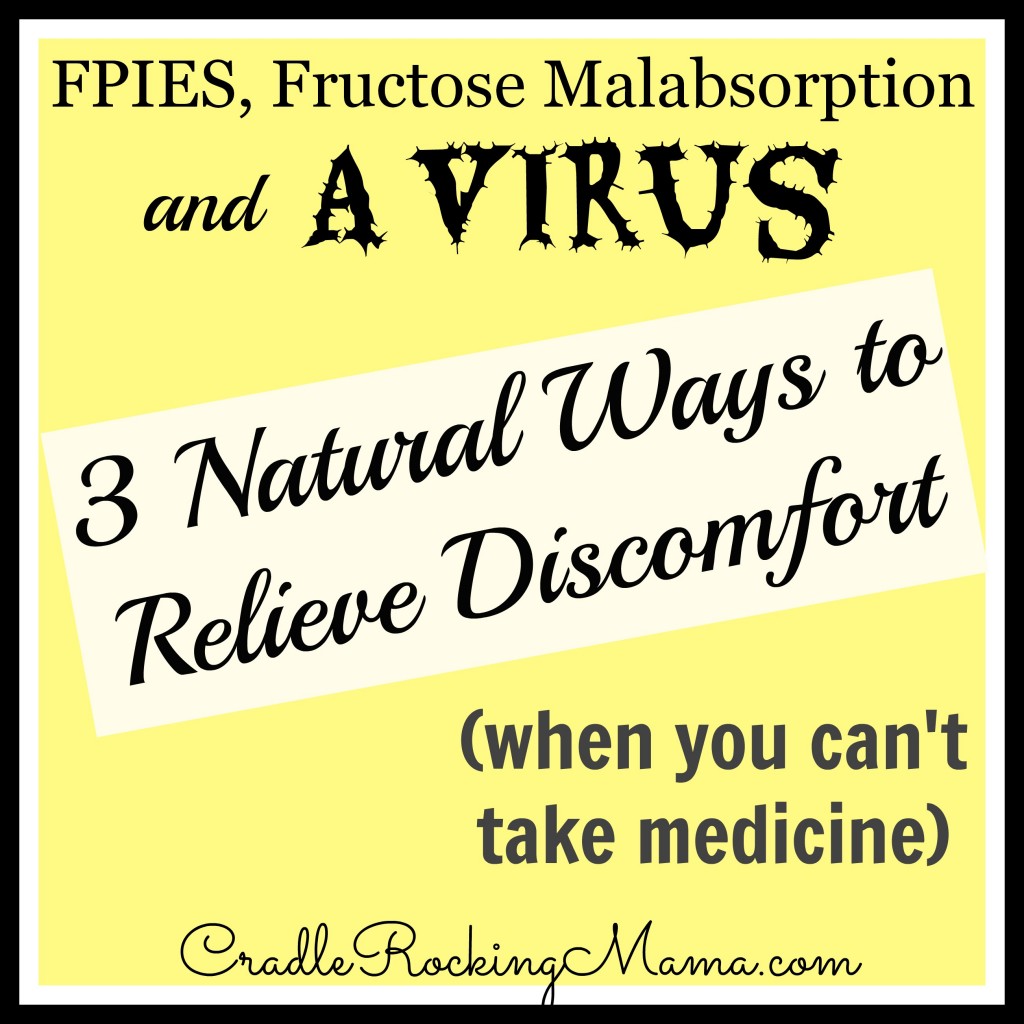 It's Friday. I'm not doing a Frugal Friday post today.
Why? Because we've been invaded by a virus and I've been busy tending to two sick little boys. Not only have I not had time to sit down and write, but financial planning just really isn't on my mind right now, y'know?
So this is going to be fairly brief, but I thought I'd share a little about how to take care of sick kids when you can't do anything that normal parents do for their sick kids.
OTC Medicines are not safe for either of my kids. So no Robitussen DM here!
All the homemade expectorant/decongestant remedies I found rely heavily on honey and ginger, both of which are high in fructose and therefore not allowed.
Other folk remedies I found were heavy on garlic and onion, again: high in fructose, so, no thank you.
What's a Mama left to do?
Well, I grabbed some cleaned, plain tallow from my freezer, melted it gently on the stove, and made some balms with essential oils.
I didn't want to go heavy on the EO, because too much, too soon can be rough on little bodies. So I kept it simple: I made one with peppermint, and one with oil of oregano.
I'm too tired right now to find the links, so you can google it yourself or take my word for it, but I read that rubbing some oil of oregano on your feet helps greatly with coughs/congestion/head pressure.
Peppermint was the second best thing for rubbing on your chest for the same issues, the best being eucalyptus. However, eucalyptus has a tendency to work either really, really well for people, or cause their airways to actually become inflamed. Since my mom is incredibly sensitive to eucalyptus and gets headaches and other nasty reactions around it, I figured better safe than sorry for my little ones and went with peppermint.
Besides, peppermint just smells nicer to me.
Then I made homemade chicken noodle soup.
For the record, this is why making things yourself is so wonderful; I had chicken broth, shredded cooked chicken, and tallow all sitting in my freezer. So whipping up ALL of these health aids took nearly no work on my part yesterday, and that was nice.
Did I mention TWO sick kiddos?
Anyway, back to the soup. Once again, my traditional, "great-grandma made it" chicken soup recipe is no longer safe for my kiddos, and all the "beat sickness with this chicken soup" recipes I found used ingredients we just can't have: onion, garlic, tomatos, etc.
So I winged it, using my limited knowledge of herbs.
There are no step by step photos this time, folks. Sorry, but yesterday was survival mode.
It's easy, though: into a soup pot throw the broth, the chicken, diced potatos, whatever veggies are safe for you (I used corn, green beans, and shredded spinach), and spices.
For that, I went with thyme, oregano, basil, some chili powder and paprika, and salt and pepper.
Thyme, basil and oregano are delicious and also very healthy for you, and the paprika and chili powder were added in hopes they'd help with the coughing/breathing issues. Really, you couldn't taste them at all.
About half an hour before serving, add some safe noodles. I threw in elbow macaroni from Ancient Harvest. They're quinoa and corn, so, extra nutrition for Jed.
Ta-da! Soup is served.
Peppermint is rubbed on Jed's chest.
Oregano oil is on both boys feet.
(I didn't want to put peppermint and tallow on Zac's chest; too great a chance he could ingest some that way, plus I don't know what it would do to him. But oregano oil on feet, covered in socks? It's about all I can do for him.)
Oh, and the humidifier is going in the bedroom. And we're taking a few showers a day for the hydrotherapy and steam.
Jed is lucky enough that we were able to get him a compounded cough medicine ($30 for what normal parents could buy OTC for $8, but, oh well) and it works fairly well. He can only take it every 6-8 hours, and it seems to lose its effectiveness after about 4 hours, so that part stinks.
And that's what I'm doing to try and relieve the boys' discomfort while they fight these virus'.
If you also have kiddos with FPIES and Fructmal, hope this helps you if -Heaven forbid – the crud hits your house, too.
Now, go wash your hands. There are cooties out there!
__________
Instructions:
For the balms, follow the instructions for the tallow hand cream, but don't add olive oil. You could also use coconut oil, if that's all you have.
MEDICAL ESSENTIAL OIL BALMS
– 1 T. tallow or coconut oil
– 6 drops of essential oil
Melt the tallow/oil and add the oils, pour into a container and store. You'll use it up too fast to worry about how long you can store it for, I promise. Make as often as you need.
FRUCTOSE FRIENDLY CHICKEN SOUP
– 8 c. chicken broth
– 2 c. shredded, cooked chicken
– 3-4 potatos, peeled and diced
– 1 c. frozen corn
– 1 c. frozen chopped spinach
– 1 lb. safe noodles
– thyme
– basil
– oregano
– paprika
– chili powder
– sea salt
– pepper
Add everything except the noodles to a soup pot and heat. Cook until potatos are tender. (The spices are strictly to taste. I'd recommend using at least 2 tsp. of everything; I went as high as 2 T. on a couple of them.)
15-30 minutes before serving, add the noodles and cook until ready to eat.
Serve up a healthy, virus/cold busting soup.
__________
Anyone have any other holistic, healthy tips that might work for a kiddo that will react to everything?