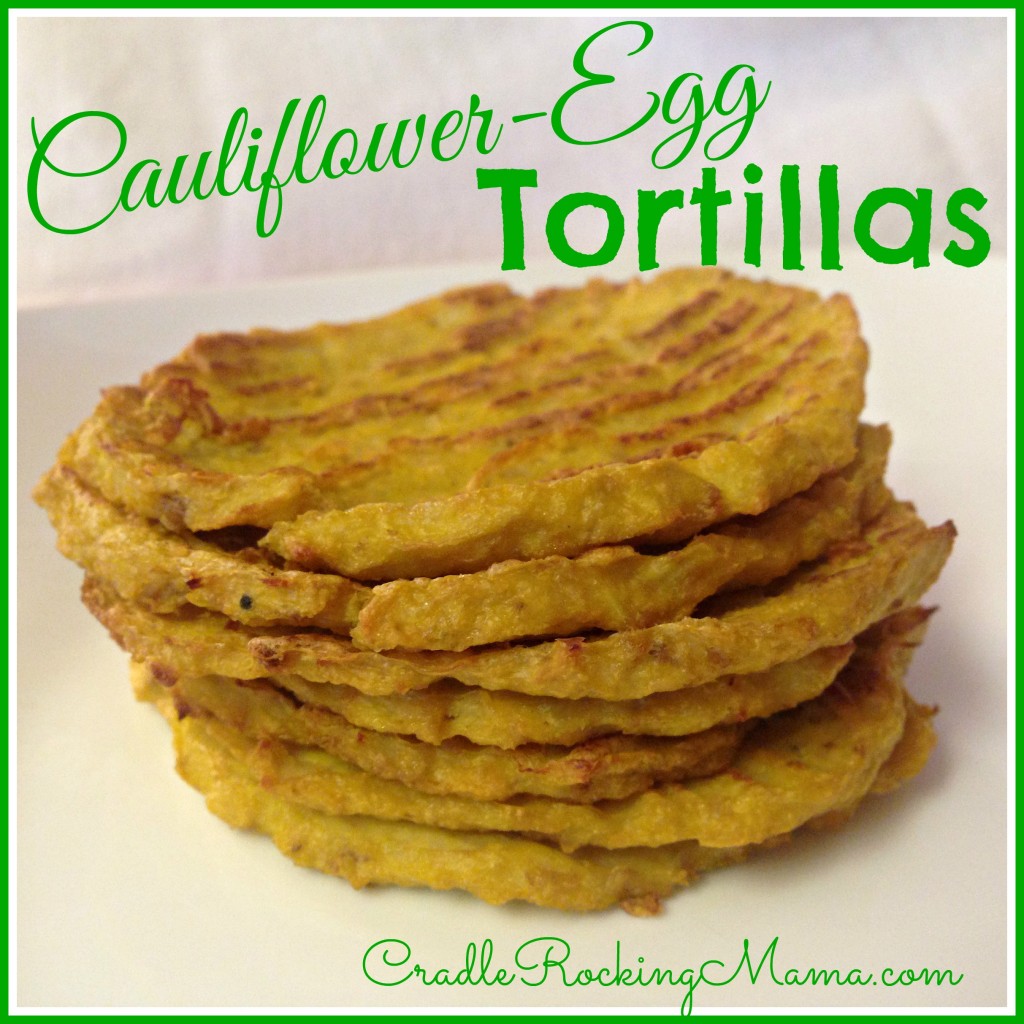 This has become one of Zac's favorite recipes, and I'm pretty fond of it, as well!
I never would have guessed that two simple ingredients could yield something so tasty, but it does. These are really yummy!
Now, I've made theses several times now, always referring to different recipes online to see which one works the best. Most of those also add things like salt and seasoning, or fry them in a little oil for a crisper texture when done. We obviously can't do most of that for Zac, but even going plain-Jane, these are still a keeper.
These myriad recipes also have different techniques: rice the cauliflower, cut them into florets and mash them, steam them, boil them…the options are varied and almost endless!
After many a trial, I have to say with all honesty that there is really no way to screw these up!
I've been in a massive hurry and not strained off enough water before; they just come out a little more "eggy" in the end, but still taste good.
I've riced the cauliflower first and then released all the water, and while I think that works the best, frankly, I'm usually using some of my frozen cauliflower and don't feel like ricing it before using it. When I rehydrate my dehydrated cauliflower, though, it's always better. Again, though…time. I don't always have time for that.
I've boiled the cauliflower and mashed it, then added the egg; that works just fine. Again, a little thinner and "eggier", but still quite good.
I've steamed the cauliflower and then squeezed out the water, and I've boiled it and squeezed out the water…both work just fine.
So, if you've got the time and some fresh cauliflower, by all means, rice it first…but if not, don't worry! Whatever floats your boat will work for this!
Start with the cauliflower. Again, riced is best (in my opinion) but however you prefer will work. Rice it or cut it into florets. Steam it or boil it. However you do it, get it into smaller pieces and cooked to fork tenderness.
Grab a cheese cloth or semi-porous tea towel and dump the cauliflower in the middle of it. (If you've boiled the cauliflower, please strain the hot liquid off into a strainer before doing this step!)
Pull the ends up and start twisting it until the cauliflower in the middle is being mashed and squeezed. You'll see a TON of water come pouring out of the towel! (Less water will come out if you've steamed it.)
Squeeze until no more water is coming out, then dump all that mashed and mushed cauliflower into a bowl. You may have to scrape some bits of it off the towel.
Crack an egg into the bowl and mix it together well. You could add salt, pepper, and herbs to the mix at this point if you like, though it really doesn't need much.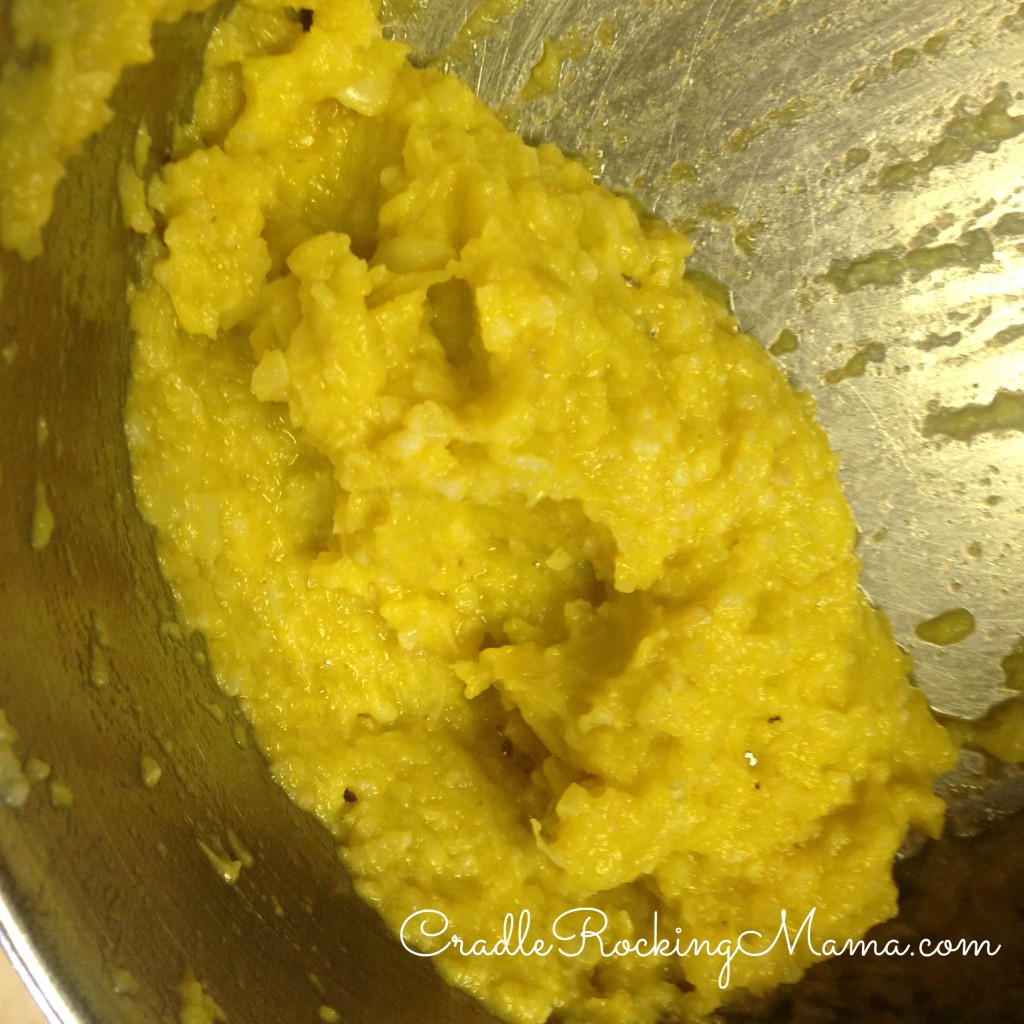 Line a cookie sheet with parchment paper, and dollop the "batter" onto the tray. I usually get 7-8 small tortillas from the amounts in the recipe below.
Using a spoon, shape the dollops into circles and flatten them to about 1/8-1/4 inch thick (personal preference). The thinner they are, the faster they'll cook, though! So if you go thin, drop the inital cooking time by about 5 minutes.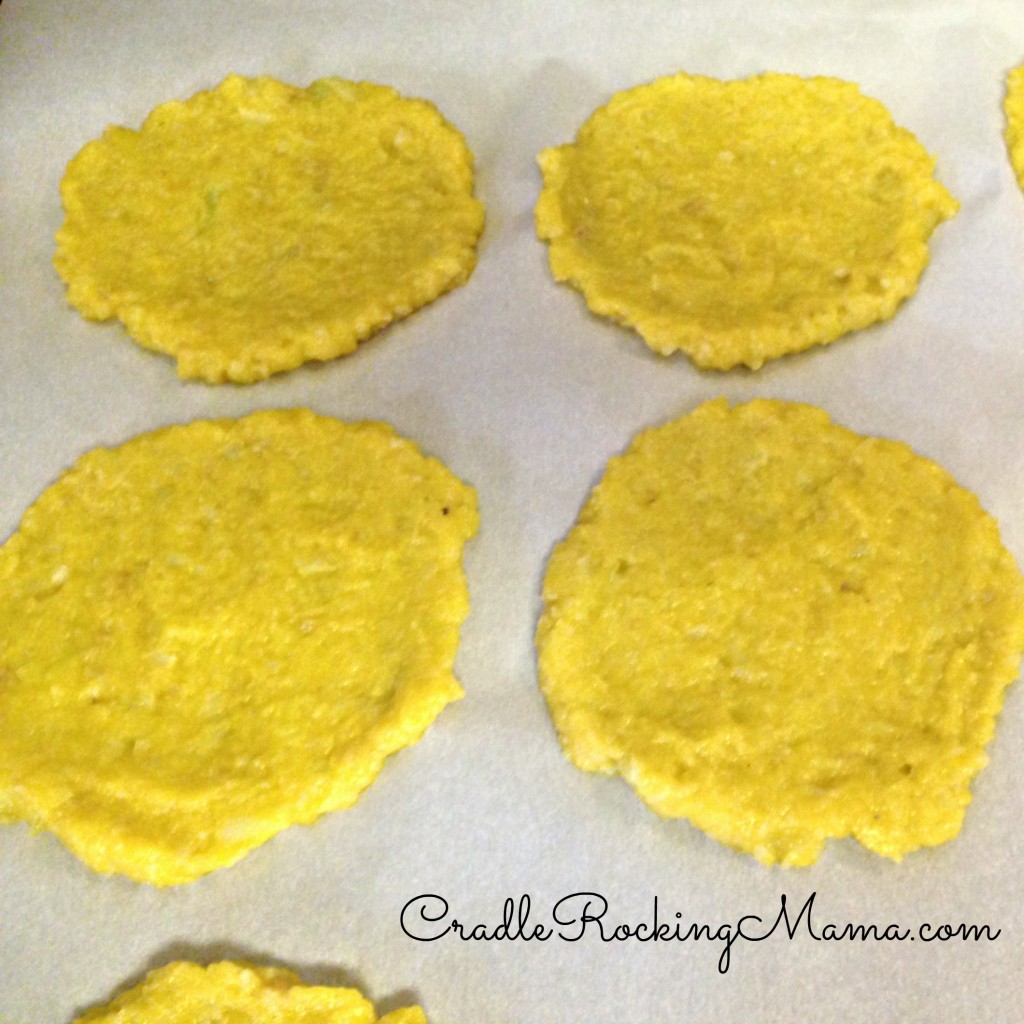 Then put the tray in the oven and set the timer!
After 20 minutes (or 15 minutes, if you went thin), flip the tortillas and put them back in the oven for another 5-10 minutes.
At that point, they're done!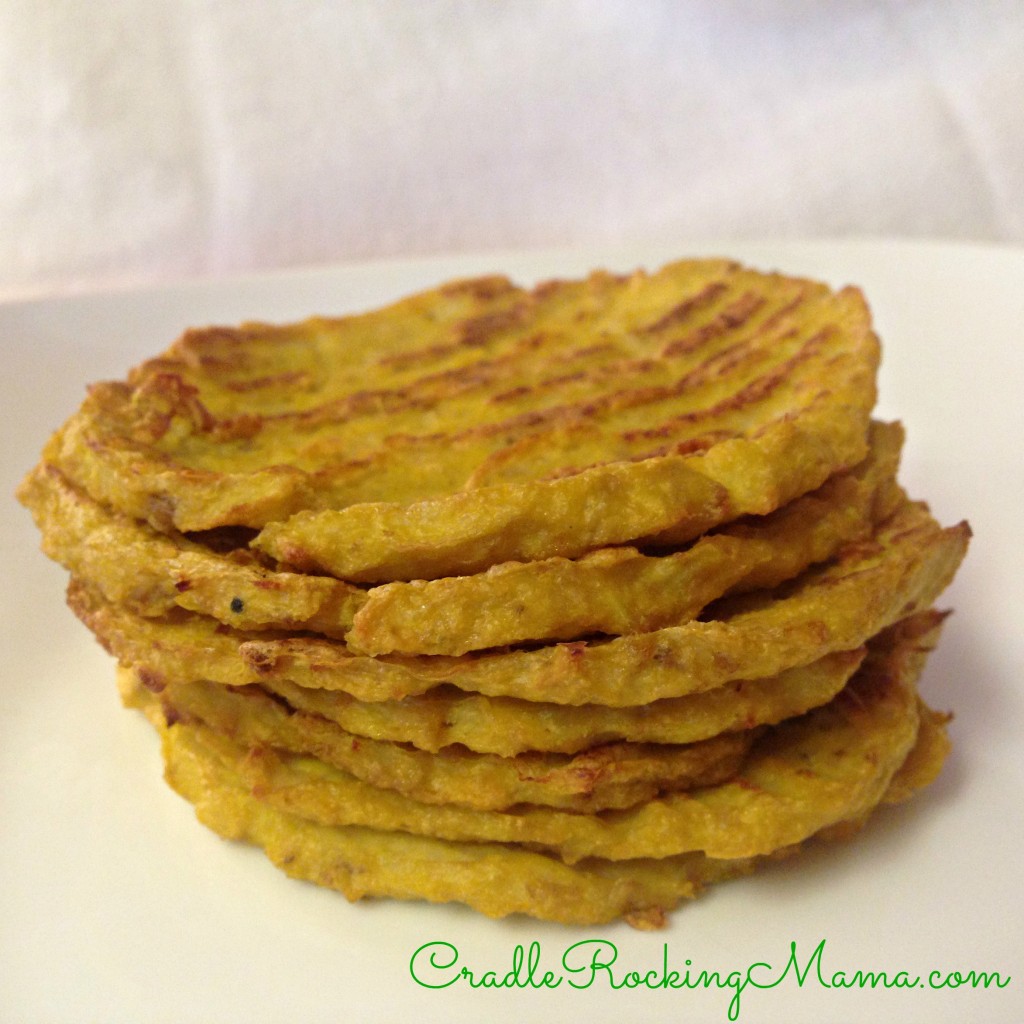 You could heat some oil in a pan and give them a quick 1 minute pan-fry on each side for a little extra flavoring and texture, but it isn't necessary.
They're bendy, they're hearty, and they're solid enough that (if they were made large enough) you could actually fill them with something. And they're very healthy and tasty, too!
Enjoy your delicious tortillas!
Cauliflower-Egg Tortilla
These simple, gluten-free tortillas will satisfy everyone!
Author:
Cradle Rocking Mama (Carrie Summers)
Serves:
8 small tortillas
Ingredients
1 small head cauliflower (roughly 2 cups of florets or 1 cup riced)
1 egg
salt, pepper, herbs - optional and to taste
Instructions
Pre-heat the oven to 400 degrees F.
Steam or boil your cauliflower until fork tender.
Dump the cauliflower in a cheese cloth and squeeze until all moisture is released.
Put the squeezed and mashed cauliflower in a bowl (scraping the towel if needed) and add one egg (and any spices you choose).
Mix together well.
Dump by spoonfuls on a parchment paper lined cookie sheet and flatten into circles.
Bake for 20 minutes; flip and bake for another 5-10 minutes.
Enjoy your healthy, tasty tortilla!