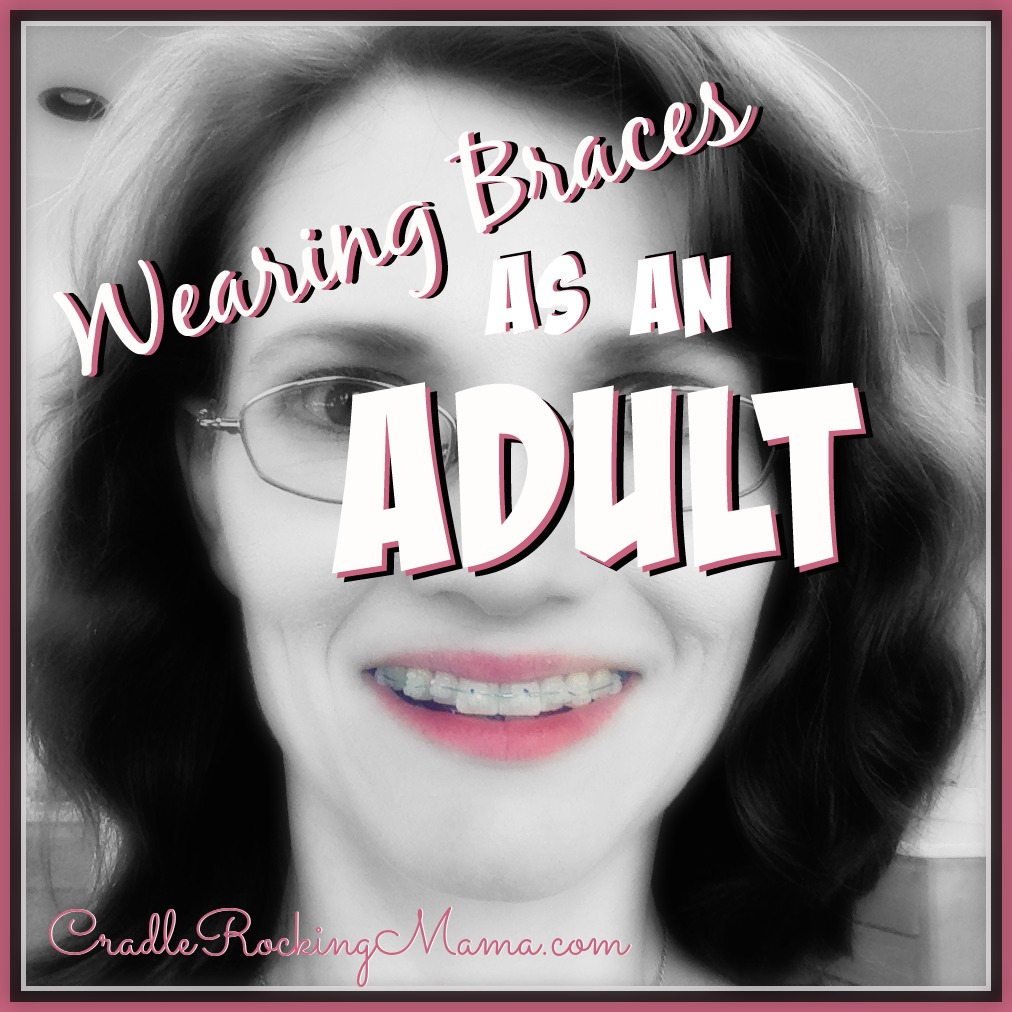 When I was a pre-teen, I had some funky crooked teeth. As a result they yanked some teeth out of my head and I wore braces for over two years.
My orthodontist at the time was, to put it bluntly, a jerk. Aside from the many times he wounded me during my appointments, he also greatly dropped the ball when my braces came off.
Normally, orthodontists are very quick to get the retainer to the patient as quickly as possible: same day or next day, if possible.
Mine didn't give me my retainer until 3 weeks after the braces were removed. 
In 3 weeks, my teeth had shifted out of position, so when I put that retainer in my mouth, guess what happened?
It hurt. 
A lot. 
I was 14 years old, and logic says that if something hurts, don't do it!
No amount of adult reasoning and begging by my parents could convince me to wear that retainer. The sucker hurt, it could be removed, ergo, it was not going in my mouth.
Right now I want to slap that short-sighted 14 year old version of myself upside the head.
Tuesday morning I went to the orthodontist and walked out with a mouth full of braces. 
Not only did that stubborn teenager cost me almost $7,000 and an additional year of wearing braces, but she set me up to have to spend a year listening to my parents say "I told you so!"
I don't know which one stings more: the "I told you so's" or the pain in my mouth right now.
Really. Just want to slap her. 
(And yes, I'm acting as if this was another person who did this to me instead of myself, because I am SO different from the person I was we may as well be strangers. I'm not shirking responsibility. I know I did this to myself.)
Anyway, one might wonder why I would put braces on my teeth and a huge hole in our finances when I've been quite clear that we are broke.  I mean, aren't braces a cosmetic, vanity thing?
Sometimes they are  frivolous. But sometimes they're necessary.
My latest dentist appointment showed a sudden, severe recession in my gums; bad enough that the dentist suggested I see a periodontist about grafting.
Only, he suggested I first see an orthodontist to straighten my teeth. Apparently my teeth have shifted quite a bit in the last 23 years, and will continue to shift.
That shifting is causing my teeth to put extra pressure on my gums. Since they are continuing to shift, if I go get some grafting to fix my gums now, in another 10-20 years I will likely have to go get grafting done again.
Ouch.
So I was advised to straighten my teeth, WEAR MY RETAINER, and get my gums grafted after the braces come off. 
Since I'm no longer a short-sighted, pain-avoiding kid, I agreed to the treatment and Darrel and I shuffled money and reduced our debt payoff to afford the payments.
Let me tell you, I think I flat out gave myself a memory block when I was younger. I don't remember braces being terribly painful. But let me tell you: braces freaking HURT!
Unfortunately, I can't take anything for the pain, since even though he has reduced the amount, Zac is still nursing.
If ever there was something to encourage me to wean him, it's the idea that I could pop some ibuprofen right now. 
Even worse, my diet is already extemely limited – and the braces are limiting it even further. Trying to find soft foods to eat means some of my favorite meals are off the list for now.
For this week at work I've brought only soup, mashed potatoes, quinoa cookies (baked the minimum amount of time so they don't get firm) and hard-boiled eggs to eat.
On the plus side, I may end up losing that last 3 pounds I've been wanting to shake!
The boys are fascinated by my braces. They keep grabbing my lips, pulling my mouth open and running their fingers over the brackets. 
Zac, especially, doesn't seem to know what to make of them. It's kind of funny, actually.
Anyway, all I can say is that if you have a teen who recently got their braces off and doesn't want to wear their retainer, send them over to this post.
I'm a walking example of how short-sighted, stubborn teenage willfulness can bite you in the butt down the road.
Now please excuse me while I go try to sleep so I can avoid some pain for a while. 
---
Did you ever wear braces? How long did it take to get your retainer?