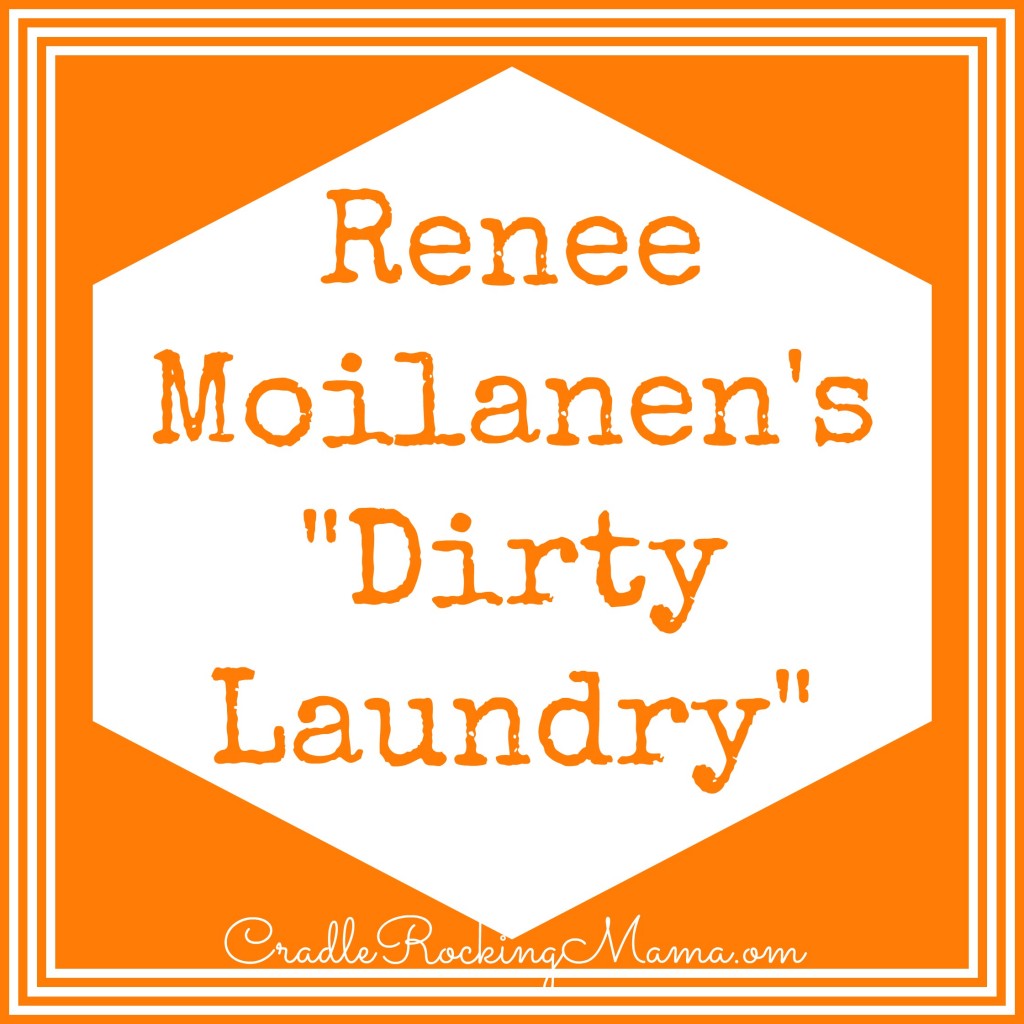 Sigh. Well, I hate to do it, but I'm going to have to share a link. I don't want to send any more traffic to this horrible waste of the written word, but you won't understand what I'm talking about it you haven't read it. So, go read why Renee Moilanen says "Parents Should Relax a Bit About Kids' Food Allergies."
Finished? Good. Furious? You and a few thousand other FAM's (Food Allergy Mama's)! 
I hardly know where to begin with my disgust over this piece.
Look, the woman is entitled to her own opinion, and I'm grateful we live in a country where this sort of ignorant blathering is allowed; that doesn't mean I have to like it, and it certainly doesn't mean I have to take it lying down.
Because this article? Well, it's a serious case of "them's fightin' words" to me.
How dare she presume to know a single thing about my – or anyone else's – childrens' food allergies? How dare she presume to tell mothers like me that we're overreacting, that we're inconveniencing her, that we're wrong?
Has SHE watched her children suffer in pain from FOOD? Has SHE spent many thousands of dollars in medical bills trying to suss out foods that could kill or harm her child? Has SHE had the pleasure of sending her child off by air ambulance to a hospital hours away simply because the local hospital isn't equipped to handle the dire medical condition of her 7 week old son?
No? She hasn't?
Then she needs to shut the hell up.  Period.
Ignorance like this is deadly. No, seriously deadly. The fact that the Daily Breeze would run this opinion piece NOW, right on the heels of four recent childrens' deaths from food allergies, is irresponsible, short-sighted, and as prime an example of Don Henley's "Dirty Laundry" as I've ever seen.
The Daily Breeze and Renee need to go read the following articles:
and then come back, look us all in the eyes, and say that the horrible piece they published had any merit to it whatsoever. I dare them. I'm confident they wouldn't (convincingly) be able to do so.
Four children dead since the beginning of March, all of them before this piece was published.  
But, seriously, we just need to relax about our kids food allergies! Just keep feeding the food to our kids until they build up enough immunity to the food that it isn't a problem anymore! After all, that's what she did to her son!  (sarcasm, in case it didn't translate)
<Deep Breath>
Okay. So what really bothers me about this article is that not only is she dismissive, demeaning, insulting, selfish, completely heartless and entirely wrong in her statistics (it's more like 8% of children now, Renee, and you're lucky you didn't kill your son – oral immunotherapy is still in trial phases and hasn't been proven effective yet) but that she missed a golden opportunity to actually start a valuable conversation about food allergies in children. She could have done some good here, and instead she spewed vitriol and falsehoods.
She could have pointed out that it is highly confusing to a mother of a normal food child when so many of her sons' classmates have allergies, intolerances, and varying degrees of reactions to their conditions. It makes little sense, and makes her feel as though these parents are just jumping on some kind of band-wagon (because having food allergies is "cool", right?).
That might have started a dialogue about how diagnostic procedures are widely variable.  That individual allergists offer different advice about how to treat and prevent reactions. That parents are inconsistent with how they approach food allergies in the classroom. That schools are all over the map in how seriously they treat food allergies in the classroom. That the rest of the children are often confused and inconvenienced by this, and while yes, that is annoying, it might just be a prime opportunity to TEACH these small children empathy, compassion, compromise, and that – perish the thought – the entire world DOES NOT revolve around their 'need' for a cupcake.
She might have started a conversation that did some good.  
Instead, she squelched anything resembling tact and good will from appearing in her article and created a conversation that is angry, scathing, divisive, and not at all productive.  
Well, unless she's a stock holder in a Homeschool Education Company. Then it would be very productive for her.  Why would any Food Allergy Mama want to send her child to a public school with children raised by women like Renee? Homeschooling looks more appealing than ever after reading her article.
After all, WE love OUR children. Not only do we want them to stay alive and healthy (and no, Renee, hives and days of stomach discomfort are not worth the temporary pleasure of a cookie), but we want OUR children to learn compassion and humanity. It will be difficult to teach those lessons to our kids when every fiber of our being wants to (fill in the blank with whatever action you can imagine) a mother like this for putting our childs' life in danger.
Over soy ice cream and graham crackers. 
Seriously. Is that so distressing, Renee? So hard to bear? Well, I know just who you should talk to about bearing inconvenient things as a mother. I'm sure they'll be able to help you get through this terrible, life-altering ordeal of your sons 3rd birthday party not being what you imagined.  It's actually four people that I think could help.
The mother's of Ammaria, Tanner, Cameron, and Maia.  They know exactly how "inconveniencing" food allergies can be.
"Kick 'em when they're up, kick 'em when they're down.  Kick 'em when they're up, kick 'em all around…We all know that crap is king, we love dirty laundry…"
I think Renee is a lost cause, but seriously, if you are blessed to have no food allergies in your family, please use a little judgement and compassion when talking to those of us who do deal with food allergies. We're constantly afraid for our children; the last thing we need is more people like this "kicking us all around". Be a good human being. Feel free to ask questions; just try to ask them in a tactful, gracious way.
And in the end, even if you're confused by the answers you received, ask yourself: "Is it worth killing a little boy or girl so my child can eat a PB&J?" 
If you can't answer correctly to that question, then go hang out with Renee. The rest of the world would prefer you not poison our children – whether their bodies, or their souls.