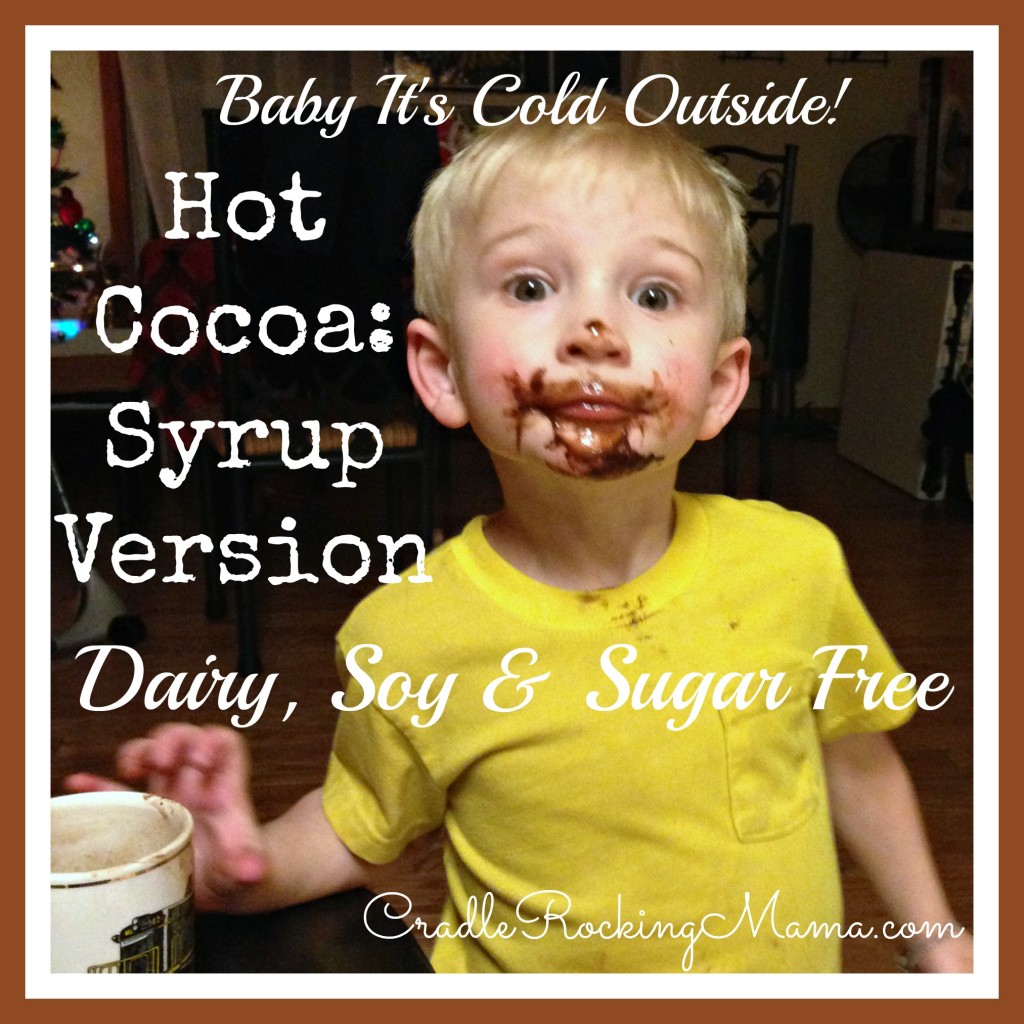 In honor of the frigid temperatures across the U.S. this week (except in California, to whom I think we all want to say pthhtt!), I thought I'd share a couple more hot cocoa recipes!
I already shared a fantastic dairy and fructose-free instant hot cocoa mix, so here's a hot cocoa version that uses my homemade chocolate syrup!
It's so easy:
Make a batch of chocolate syrup.  (Recipe for that is at the very bottom of the linked post.)
Then get some safe milk, pour it in a pan and add arrowroot starch to help thicken it.
Once it is warm but not boiling, add some maple syrup and chocolate syrup, stir, and return to a simmer. Then serve and enjoy!
I've yet to find a hot cocoa that Jed doesn't thrill at, so this will be an easy winner in your house if you find yourself out of the instant version some day!
Hot Cocoa: Syrup Version (Dairy/Soy/Sugar Free)
This is a delicious and simple hot cocoa sure to make your kids (and yourself) very happy this winter!
Author:
Cradle Rocking Mama (Carrie Summers)
Ingredients
1 c. safe milk
¼ tsp. arrowroot starch
2 tsp. maple syrup
3-4 T. chocolate syrup
Instructions
Put the milk and starch in a sauce pan and heat to a simmer.
Add maple syrup and chocolate syrup, return to simmer.
Serve and enjoy!
Go
here
for the chocolate syrup recipe!
Tomorrow: the awesome coconut milk hot cocoa I talked about before!
Stay warm, y'all!