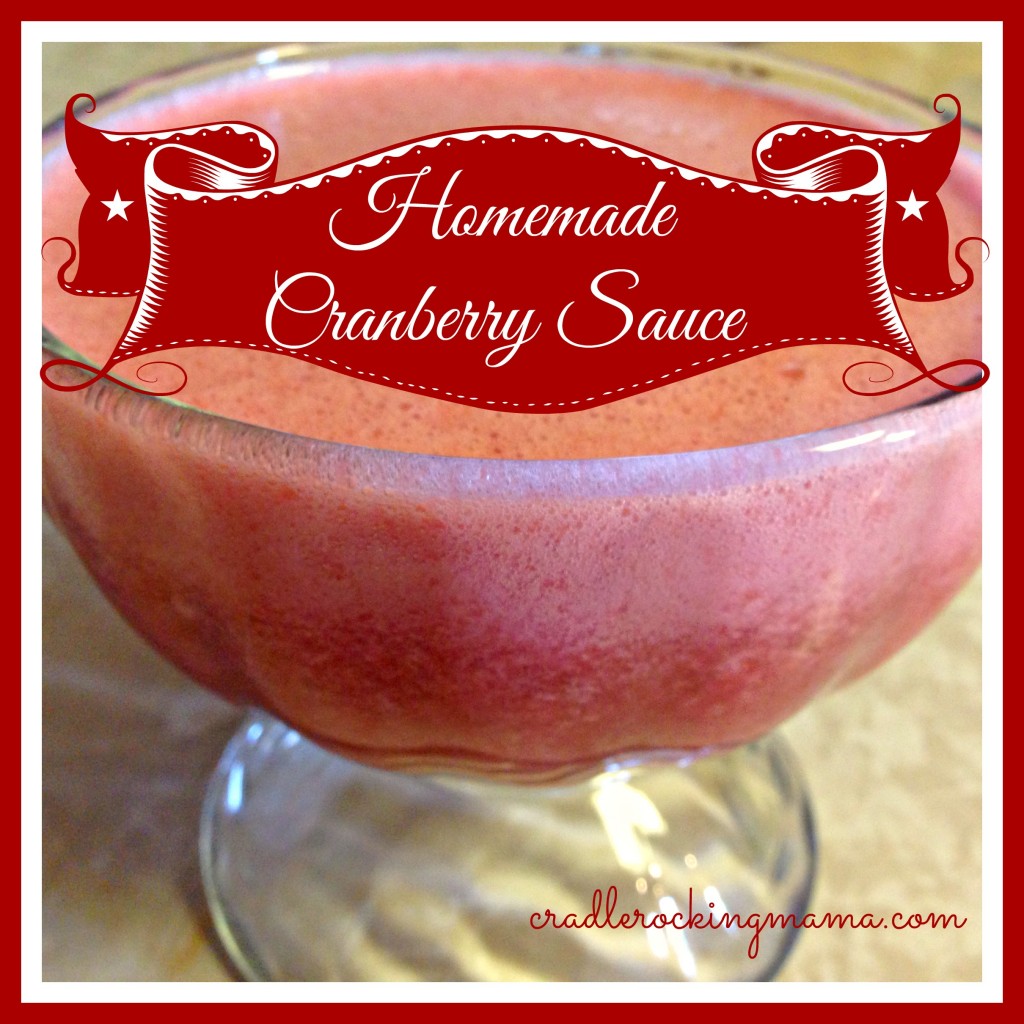 Just before Thanksgiving, I discovered this little gem of a recipe on Pinterest. I knew I HAD to make it for Turkey-day! Since I hadn't ever made it before, I couldn't share it with you before Thanksgiving, but…bookmark it for next year, folks, 'cause this one is worth adding to your regular holiday rotation!
I'm only sharing the actual recipe here because of two things: one, I did make one little tweak to it, and two, I discovered – quite by accident – that this recipe is VERY akin to the homemade Jellies I made for Jed last Easter! So I wanted to connect the dots and let you know how awesome this is.
First, though, go read the original recipe. The photographs are droolworthy (I took mine with my phone as we were scrambling to sit down to dinner) and the website is divine!
Back? Okay, here goes:
Get some fresh cranberries.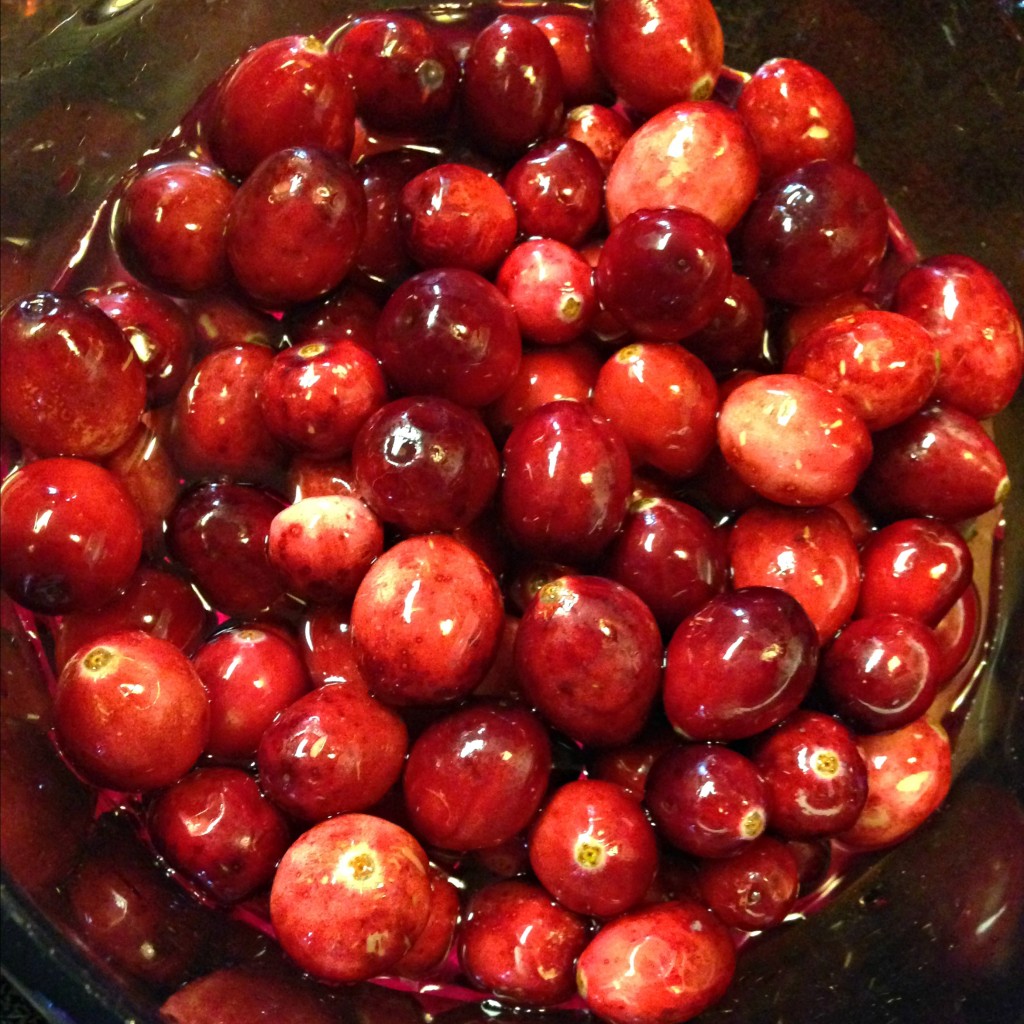 Put them in a pan with the specific amount of water and get it boiling. Once it starts boiling, lower the temp to simmer. Once the cranberries have burst open, take the pan off the stove for a few minutes.
Get your gelatin ready, and pour out the sweetener.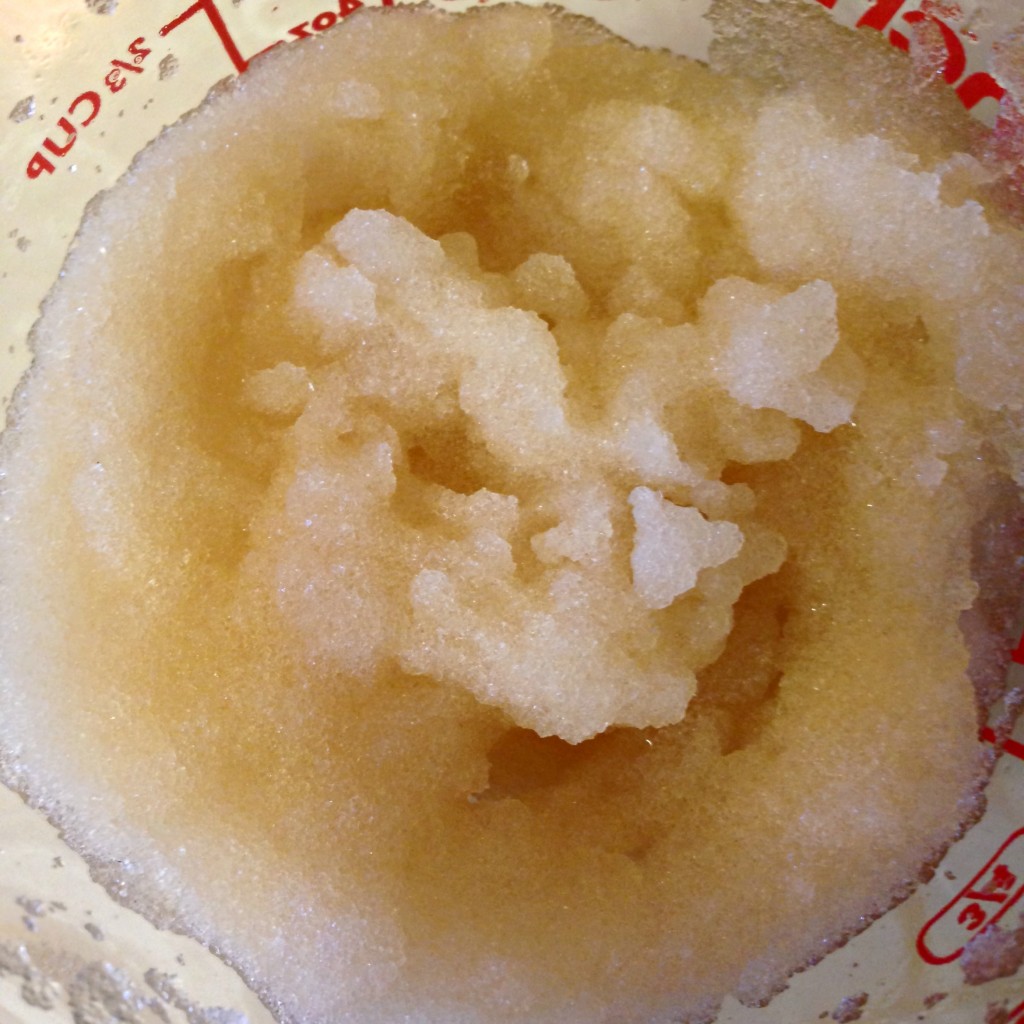 I just poured the maple syrup on top of the gelatin. One less dish to wash on Thanksgiving is a good thing, right?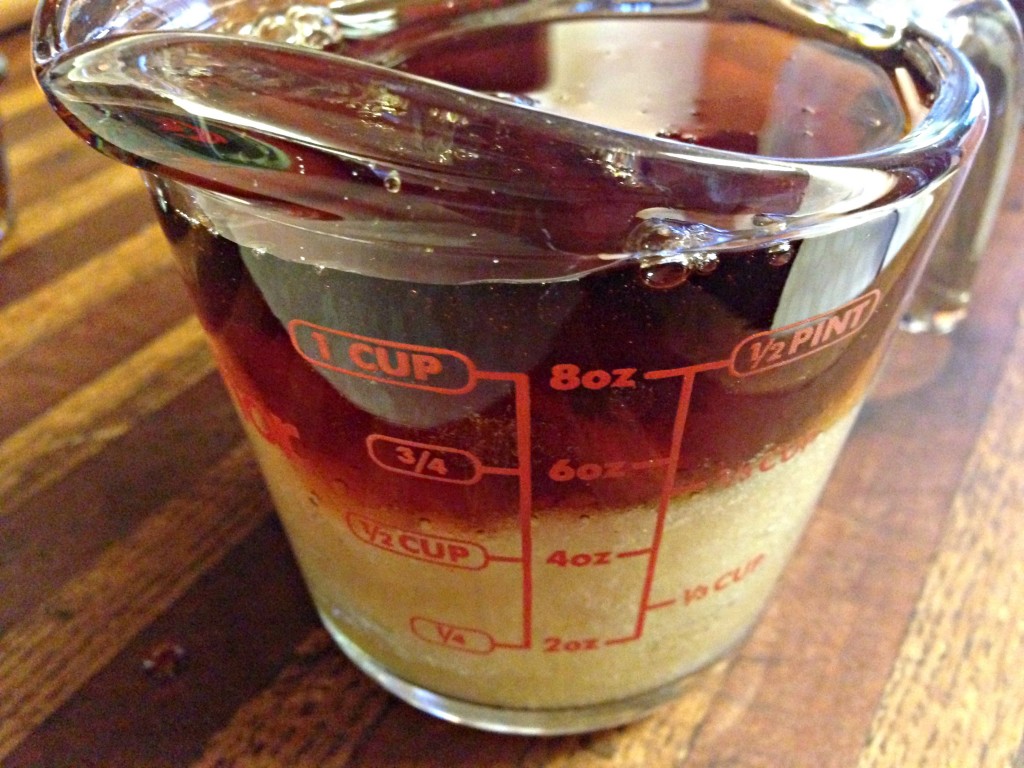 Dump all the ingredients into the cranberries and mix however you like until everything is incorporated. I dumped the whole shebang into my blender and gave it a quick whirl; that broke up most of the berries and made it a lot more like the canned stuff, though still with some texture that said "homemade"! Still, it made it a little foamy on top. Probably an immersion blender or old fashioned whisk and elbow grease would make it less foamy.
Pour it into a bowl and ta-da! You've got homemade cranberry sauce! (after some time to set, of course)
Now for the inevitable notes:
I used maple syrup instead of honey. Jed can't have honey because of Fructose Malabsorption, but maple syrup is fine. It worked great! The flavors are a good blend.
The other cool thing about this recipe falls in with what the originator of this yummy dish said: if you like your cranberry sauce cold, use half the gelatin; otherwise it gets very firm. 
SO firm, in fact, that it closely resembled the Gummy Fruit Treats I shared with you last Easter!
It's almost  firm enough to eat just as a finger snack as is, but if you'd like to make some cranberry gummy treats for your kiddo, it probably wouldn't take much tweaking to manage! 
I haven't done it, of course, or I'd have better instructions. This just seemed like too good an idea to sit on until I have the chance to play around with.
When I *do* sit down to do it, I think I'll probably increase the amount of gelatin and switch out the water for lemon juice (maybe). Because cranberries are so much more tart than strawberries, I'll probably leave the sweetener amount the same as the sauce recipe, though.
So there you have it: homemade cranberry sauce for Thanksgiving dinner, AND – potentially – cranberry gummy treats for your food allergic kiddo for dessert afterwards! (For next year, of course!)
Hope you like it!
Homemade Cranberry Sauce
This is a delicious, healthier alternative to canned, grocery-store cranberry sauce for your Thanksgiving table.
Author:
Cradle Rocking Mama (Carrie Summers)
Ingredients
2 c. fresh cranberries
1 c. water, portioned
½ c. maple syrup (or honey, sugar, or sweetener of choice)
3 T. beef gelatin
Instructions
Wash and rinse the cranberries; put in a pot with ½ c. of water.
Bring the cranberries and water to a boil.
Reduce heat to simmer and let cook until the berries burst, then remove the pan from the stove and let sit for about 5 minutes.
Mix the gelatin with the remaining ½ c. water.
Add the gelatin and sweetener to the cranberries.
Mix or blend however you like, depending on texture desired.
Pour into a bowl and let set.
Enjoy your homemade, healthy cranberry sauce!
What do you think? Would cranberry fruit snacks be delish or weird?
---
This post shared with:
and Real Food Wednesday.