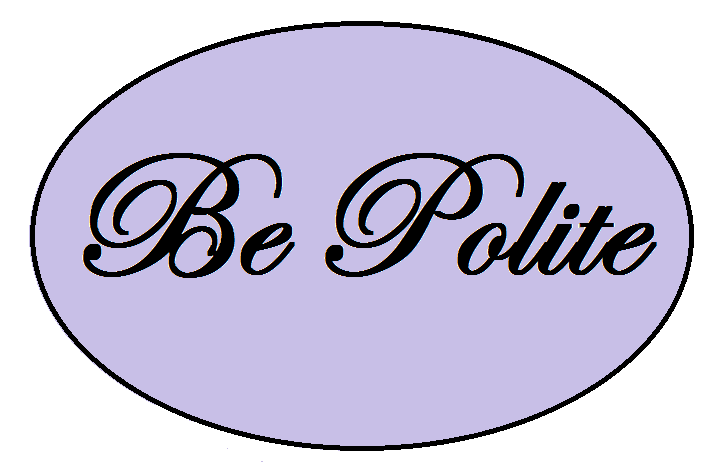 So many FPIES Mama's talk about frustrating or dangerous situations they've been placed in thanks to the ignorance – or rudeness – of friends and family.
Situations where they're invited to a play date with the assurance that all food will be kept in a safe location, only to arrive and find the snacks are laid out on the coffee table and they have no choice but to leave or spend the entire play date hovering over their child like a hawk.
Or where they travel hundreds of miles out of state to visit family; family who assures them they will help keep unsafe foods out of the child's reach. When they arrive, though, there's one relative that keeps trying to sneak foods to their baby ("Oh, come on, it's just a bite – it can't hurt him!") and another relative that constantly leaves food out where the child can reach it ("For goodness sake! You're just paranoid!")
Or any other number of situations I could outline where people are thoughtless and endanger a child's health – and even life – with their ignorance, rudeness, and basic jerkiness.
We've been pretty lucky; we have a few relatives that we suspect believe we're over-reacting, paranoid, and "playing it up", but they've never said as much to our faces and always behave as if they will follow our rules. Everyone else – friend or family – has been wonderful about taking Jed and Zac's food allergies and intolerances seriously. They prepare special meals, ask questions, work hard at keeping food out of reach, and are scared to feed my kids anything without our approval.
Part of the reason we're so lucky, however, is that I've strictly limited our possible exposure opportunities. I'm not joking much when I say we're shut-ins.
Play dates have been non-existent for the last year. I can count on one hand (with fingers leftover) the number of times Zac's feet have touched the ground at a fast-food play area. He's only walked in a park one time in his life for a very short while, before it got to be too stressful for me to keep an eagle-eye on him and a general "Is he still there?" eye on Jed.
We don't even go to church any more because it's too dangerous for us there.
I don't give anyone the room to be rude, thoughtless, or ignorant about food allergies in my kids lives. I'm too protective, and I've worked too hard to keep them safe to let anyone endanger them.
And it kills me.
My kids don't get to socialize like I want them to. They don't get to explore like I would like them to. They don't get to play like I want them to.
I've read too many reports from the other Mama's, so I know: someone out there is going to hurt my children because they're just too stupid to listen to me, or too careless to have my trust.
This makes me wonder: whatever happened to good manners?
"Manners", for these purposes, is defined as:
the socially correct way of acting; etiquette
I understand that many people do not understand food allergies. They think it's a fad, or a "crazy Mom" thing, or…I don't know, exactly, but they just don't "get it".
Fine. Fair enough. However, I have yet to meet a single Food Allergy Mama that thinks anyone else on the planet should "get it" regarding their child.
All any of us have ever asked for is consideration and respect.
Consideration and respect have absolutely NOTHING to do with food allergies! They do, however, have everything to do with good manners and being polite.
Polite: marked by an appearance of consideration, tact, deference, or courtesy
Simply put, it's just good manners to respect the health needs of your friends, family and guests. 
For all those people out there who countermand a Mother in front of her child when she's outlining the food rules for you, ask yourself this: if she were telling you about the homework her child must do for school, or the rules for behavior that are expected of her child, would you likewise scoff, scold, undermine, deliberately disobey, and generally make things harder on her?
I think it unlikely. Most people are willing to go along with a Mom who says she insists her child use "Mr. So-and-so" instead of a first name, or that her child must finish an essay for school before joining the family for festivities.
So what, pray-tell, is the difference?
Why would someone go along with manners and schoolwork, but not the rules necessary to keep the child from getting sick – or even dying?
I honestly don't know. Maybe they're selfish. Maybe they're jealous of good Mothering. Maybe there are just a lot of sick, cruel people out there who want children to get sick before they believe. Maybe they secretly dislike the parents.
Maybe people are just jerks.
But if society was, well, more civilized, none of this would be a problem.
If those people were exhibiting good manners, they may still secretly disbelieve, scoff, and roll their eyes…but they would go along with it because well, it's just what a polite person does.
Years ago I read a story about a sit-down dinner with some Very Important People. Not all the guests were VIP's, though, and some had never seen a finger bowl before. When one of the guests at the table picked up his finger bowl and drank from it, the hostess immediately picked hers up and drank as well!
She knew what he was doing was "wrong", but to spare him from any embarrassment she copied his behavior as if it were perfectly normal.
It was an exemplary display of good manners.
Why won't more relatives and friends of kids with food allergies "drink out of the finger bowl"?
I just don't know.
Until they will, though, we won't be joining them at the table.
Let's hear from you: why do you think people are so unwilling to be gracious about food allergies?