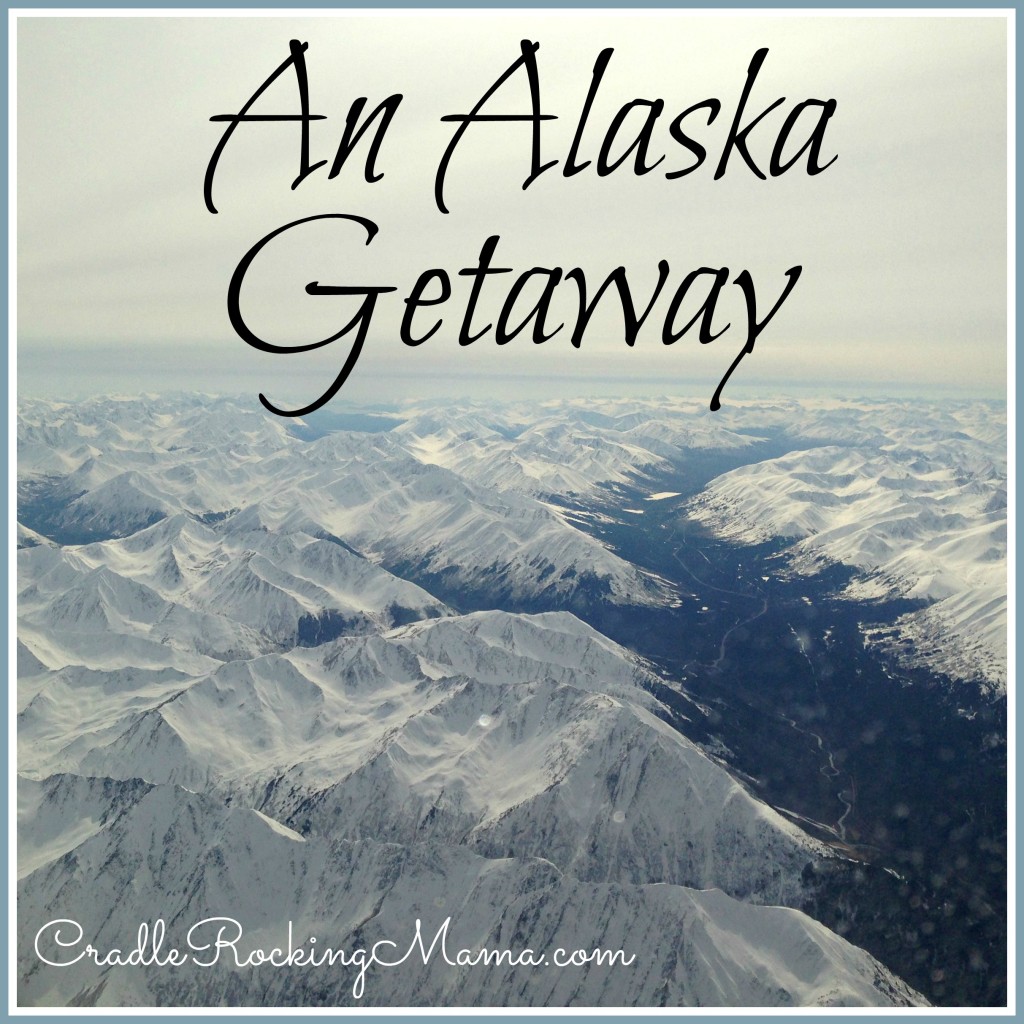 Even beyond recent events, it's fair to say that things have been a little rough in our family for a while.
This winter was just one long sickness after another, we had to retrial almost all of Zac's safe foods after a vicious stomach bug, have had several FPIES reactions, myriad "Meanie" situations with Jed, worried over Zac possibly having apraxia of speech, I've been working so much I'm barely hanging on, and to top it all off, Darrel and I have officially hit the roughest patch of our marriage to date.
Though, considering all that is going on, that last one is not exactly surprising. 
Here's a sad and interesting little fact: in all the years we've been married (over 6, now), Darrel has never seen me at work. He's never been able to come with me on a cool layover. He's never been on a flight I'm working.
We've tried, several times, and something always happened: a freak storm, a cancellation, or a kiddo getting sick. Eventually, we stopped even trying.
It didn't seem like it was ever going to happen, and frankly, I want to work productive trips so I can get my hours in and go home. Productive trips never have good layovers on them.
We haven't even been able to enjoy the travel perks of my job for vacations! We can't afford a vacation, thanks to all the medical bills and high food costs, and even if we could scrape together the money to go somewhere, the thought of traveling with the whole family and our special food needs was enough to make me say "let's not, and say we did."
But free travel IS one of the perks of my job, and with all the stress and anxiety I've been feeling because of my heavy work schedule, I've been feeling a real need to take advantage of that perk.
While working out my schedule for April, I found a trip with a 28 hour layover in Anchorage, Alaska.
Y'all, I love Alaska. 
I snatched that trip up and told Darrel our "date night" for April would be in Alaska. Two Friday's ago, Darrel and I headed North.
The kids were already with my parents, so childcare was easy. I'll spare the travel details of getting both of us to the same place at the same time, but in the end, Darrel made it on the flight I was working and finally got to see me in action.
We landed in Anchorage, excited to be on a "vacation" alone.
Unfortunately, Anchorage is somewhat of a tourist destination, and the tourist season doesn't truly start until after May 1st. There wasn't much operating yet that I knew wanted to share with Darrel.
Shortly after arriving at the hotel, we walked a few blocks over and rented a car.
I've never had a car to drive on my layovers before. I've always been on foot in Anchorage, therefore, stuck in downtown.
That's okay; there's lots to do in downtown. But having a car was very freeing!
That first night, we drove down Alaska Hwy 1, which runs towards Seward.
Darrel brought his photography equipment because I assured him there would be lots of stuff to photograph. (However, he hasn't had time to edit any of his photos, so all of the one in this post are my iPhone pictures.)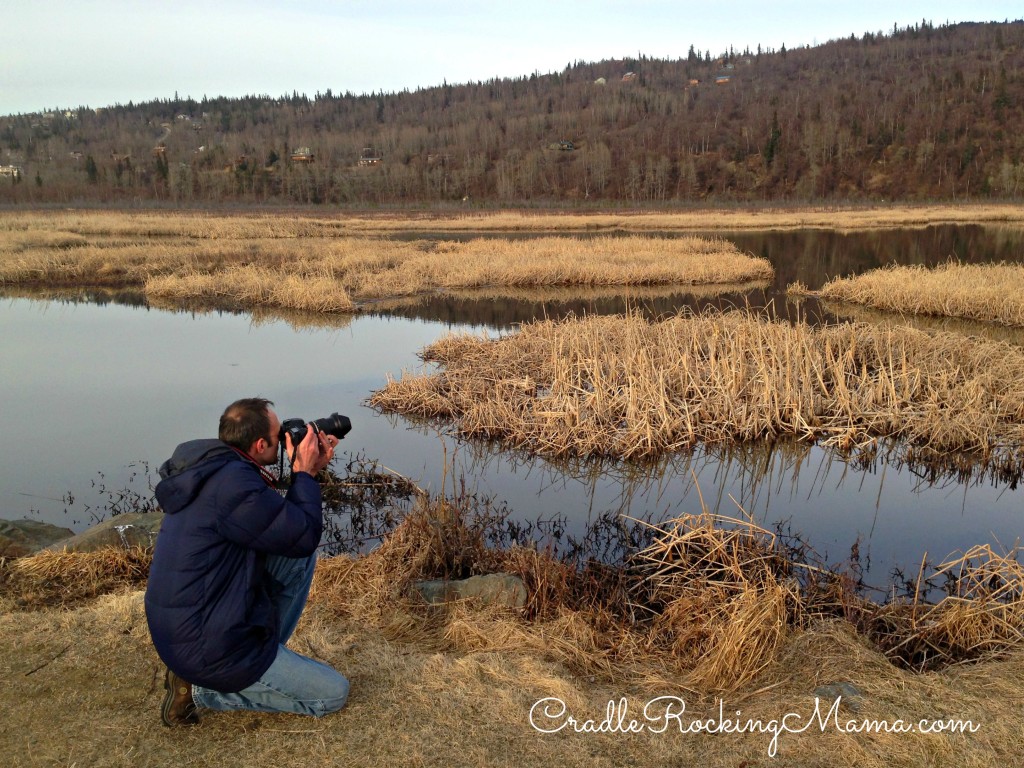 We stopped at scenic stop offs along the way for some photo ops, and got to see the mud flats, and a cool bird sanctuary. We continued down into Chugach State Park, where we got to enjoy some gorgeous views and a cute little waterfall.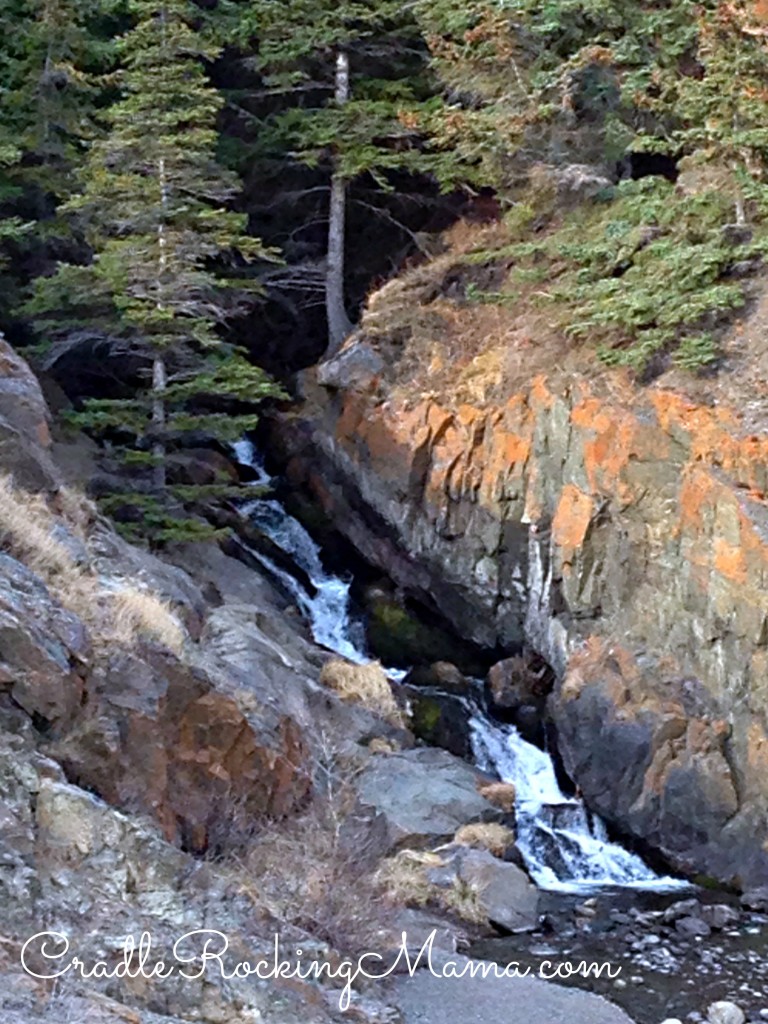 We started to do a tiny bit of hiking for a bit, but, frankly, we wimped out. We'd both been awake for a long time already and were tired, and the wind whipped up and started to make us very, very cold.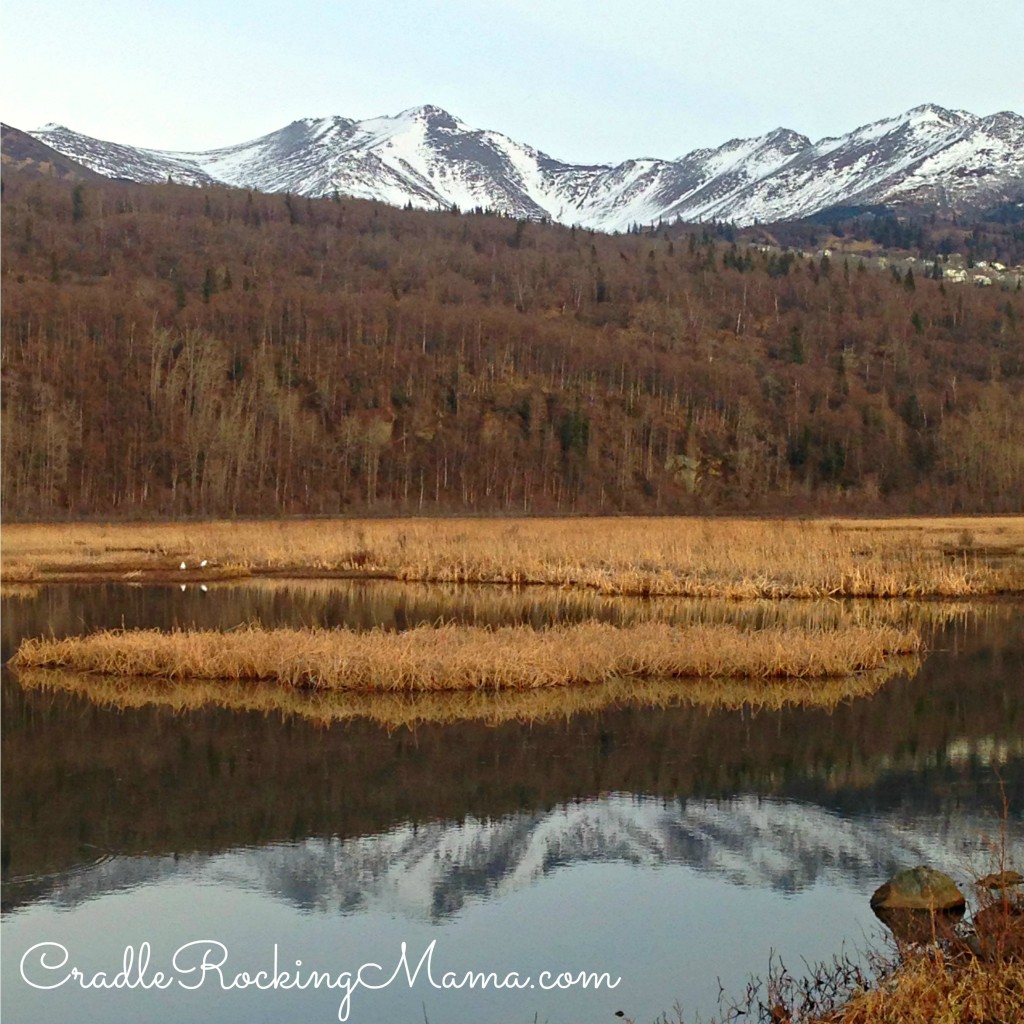 We called it a night and went back to the hotel.
That night, we slept well. No kiddo interruptions, no alarm clocks making us anxious about falling asleep. And in the morning, we just woke when our bodies told us to wake.
For the first time in a long time, I slept longer than 7 hours at a stretch.
Ah…
Consequently, we didn't have as much time to "play" before the evening flight back home.
We decided to go to the Alaska State Zoo.
It's a unique zoo, in that it doesn't just have animals from around the world on display. Almost all of their animals are local to Alaska, and arrived at the zoo because they were injured and, after treatment, were unable to survive in the wild.
Darrel and I enjoyed the zoo enormously. We got to see seals, river otters, musk ox, reindeer (caribou), polar bears, black bears, red fox and arctic fox, wolves, several varieties of Hawks, Eagles, and owls, and, inexplicably, alpacas and camels.
It was a little more poignant viewing these animals up close and personal, and knowing that most of them would eat you in a second if met in their natural environment…and knowing their natural environment was just outside the gates!
After the zoo, we didn't have much time left. We headed off to the seafood place I adore to buy some goodies to bring home.
This place has lots of locally caught seafood. They do have some options that are foreign or farmed (to keep business going when the local fish is out of season), but as everything is clearly marked to indicate origins, I can always get freshly-caught-by-local-fishermen, wild Alaskan seafood when I go.
My parents requested Dungeness crab and halibut. Darrel and I picked up some snow crabs and halibut for our family. It was expensive, but buying there is cheaper than buying at home, plus, carrying it home with us is a huge savings, since we don't have to pay shipping costs!
We headed back to the hotel, dropped off the rental car, ate some dinner, and got ready to head back to the airport.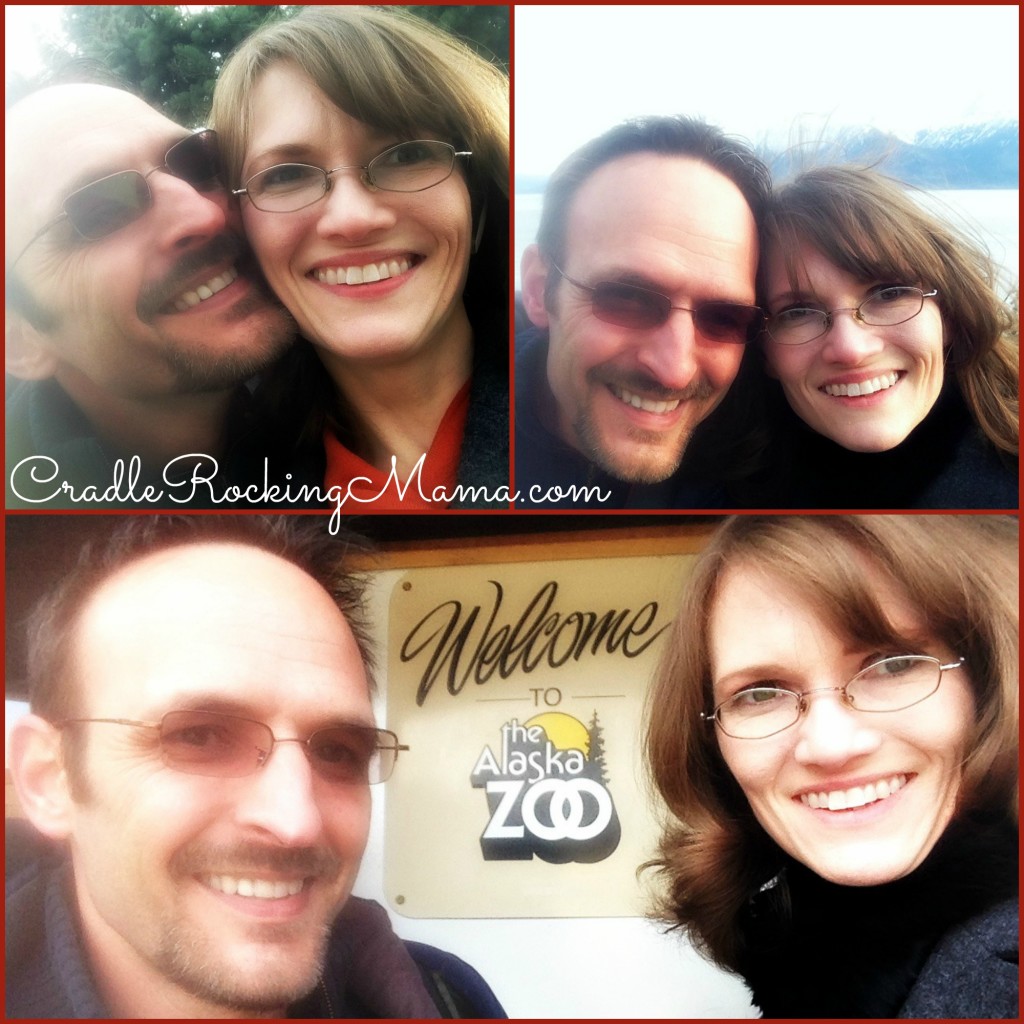 On the van ride to the airport, I commented to Darrel that this was the first "vacation" we've taken since our honeymoon.
He corrected me. "We went on the cruise. And went away for a night in Eureka Springs."
The cruise was ten months after we were married, and Eureka Springs was for our 2nd anniversary.
He was right; we have gotten away since our honeymoon. But it's still been over 4 years since we did!
Short as it was, this trip was very, very good for us as a couple.
Not to mention, Darrel finally has a full appreciation for my work.
Maybe it's more accurate to say he has a full appreciation for why I come home so exhausted from work!
After the long red-eye flight back to Chicago (in which I had to stay awake – working – and Darrel couldn't fall asleep), we grabbed a quick airport nap for an hour and a half before heading off to our flight back to Tulsa.
We both managed to sleep on the flight home, but then had to drive the almost 3 hours back to our house (stopping at our local airport on the way to pick up my car).
When we walked in the door, Darrel commented that he felt like he could go to sleep right then…for the rest of the night.
Yup. I know that feeling well. 
It's kind of validating to know Darrel understands it now, too.
He even said he finally understands why my commute to San Francisco was so draining for me, and why I felt I had to transfer to Chicago.
Knowing you are understood is SO awesome. Knowing you are understood by the man you love is one of the best feelings out there.
I'm so glad we took advantage of the perks of my job, finally. It reminded me that THIS is why I started working for the airline in the first place: the travel.
It reminded me that I have, truly, a very cool job that I enjoy.
It reminded me that I have a very exceptional husband that I love.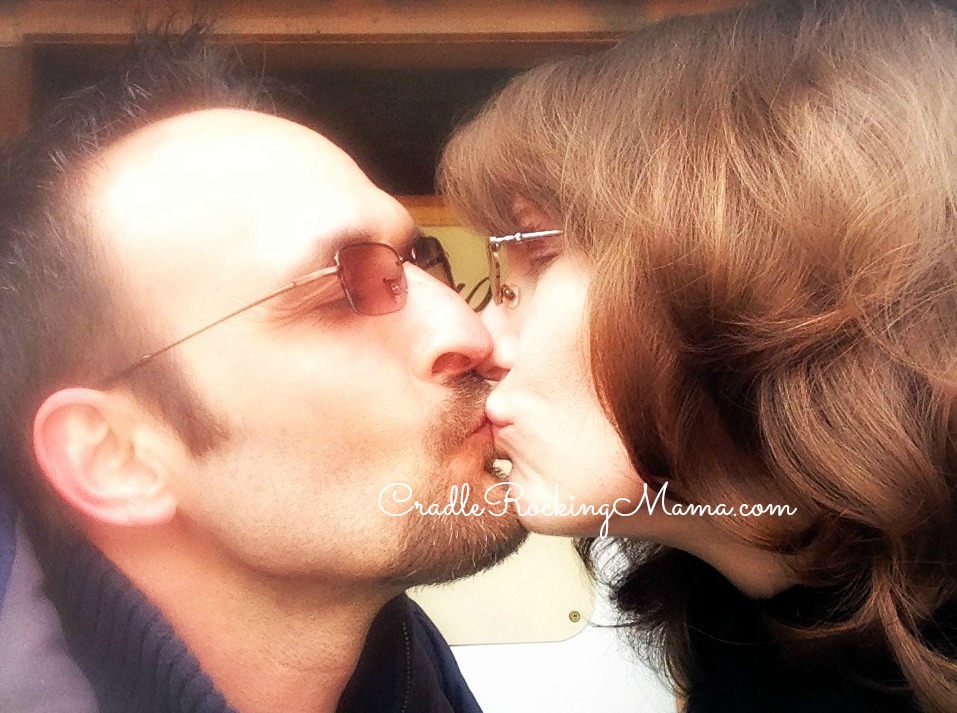 However, we learned we are absolutely, no doubt, 100% parents.
The whole time we were there, everything we did made one of us comment "oh, we have to bring the kids here! Zac/Jed/the kids would love that!"
We're still a married couple, but the kids are never far from our minds or hearts regardless of the distance between us.
My parents had told the kids where we had gone. Ever since we got home, Jed constantly tells us "I want to go to Alaska, too!"
So perhaps, in the next few years, we will manage to arrange a little Alaskan getaway for the whole clan.
In the meantime, I had to promise Jed that I would try to find a layover that all three of my men could join me on.
Now that Daddy has done it, Jed REALLY wants to come to work with me.
And now that I remember why I took this job in the first place, I can't wait to bring them all along, too.
---
Do you ever get away with your spouse?