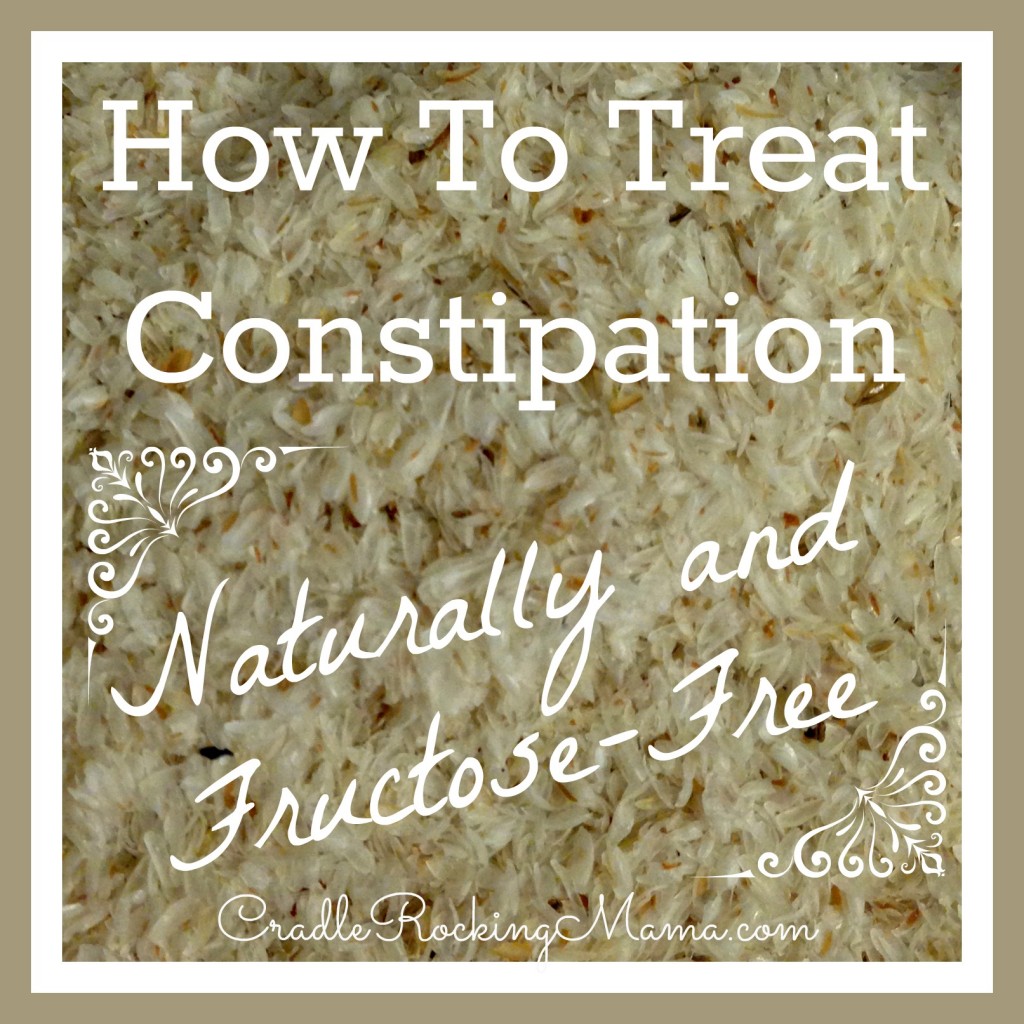 While we dealt with all the fun viral sickies this week, we realized that all day on Saturday Jed had told us "something is wrong with me". Of course, both Darrel and I were like "Duh! You're sick!" so we ignored him. Finally he climbed up on my lap at dinnertime, refused to eat, and told me again that "something was wrong with me".
This time, I asked some more questions, poked him in a few places to ask if he hurt where I touched him, and we discovered: Jed was constipated. The poor kiddo WANTED to go #2, but he couldn't and it was hurting him.
Well. That's just great.
We don't have any safe OTC medications for him for constipation relief. It was Saturday. No doctors, unless we drive to an urgent care center or an ER.
So, I went online and Googled for natural remedies for constipation in a toddler.
Do you know what comes up when you Google for that?
Well, you get your basic good advice: drink enough water, eat enough fiber, belly massages and hot baths, all of which are good and practical, but not necessarily going to relieve the pain of constipation fairly quickly.
The advice you'll find that works on a quicker timeline is almost always one of the following: apple juice, prunes, prune juice, or molasses.
Can we say…Fructose??
Yeah, not gonna work for my kiddo!
So I kept scavenging the internet for anything that would be helpful, and finally, on a message board, I read someone post that psyllium husks are helpful with constipation.
New search: how to use psyllium husks for constipation!
A wealth of information came from that search!
Now, I'm not a medical doctor, and there are a lot of caveats to using psyllium husks for occasional constipation. I'm also feeling sick and fuzzy, so I'm going to "phone it in" for the rest of this post. Go click on these links and read all about psyllium husks and constipation:
I gave Jed 1/4 tsp. of psyllium husks at bedtime, made him drink a huge glass of water, and by noon the next day he had a beautiful, pain-free #2 that was staggering it its volume. Poor kiddo!
So, drink lots of water, eat lots of good fiber, but if you or your kiddo ever experience a bout of occasional constipation and you also suffer from fructose malabsorption, try taking some psyllium husks to fix the problem. 
(When my brain isn't so fuzzy, I plan to make this post better. But I hate "sitting" on good info that could help someone, so here it is in all its' semi-coherency. Sorry, y'all!)