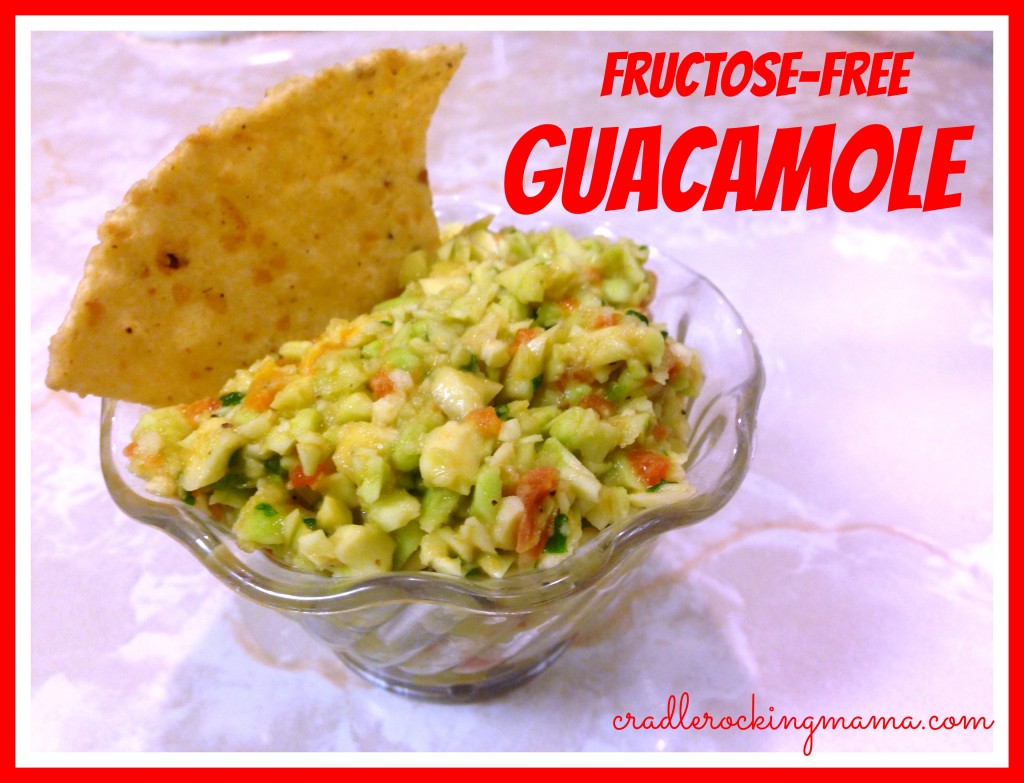 Last night was Taco Tuesday at the Summers house, and out of nowhere, I got the idea to make guacamole.
Why I thought Darrel and Jed might like guacamole, I don't know. So far, the only way avocado has been remotely palatable to either of them is when it is combined with liberal amounts of cocoa or fruits. Both of them have made it quite clear that avocado is "Blech".
And Darrel, being the older and more experienced of the two, has always been on my side of things at Mexican restaurants – keep that green stuff in the kitchen! (Yes, I'm not a fan of guacamole/avocado, either.)
But Jed is such a skinny little guy; I spend my life trying to figure out how to boost up the fat, calories, and nutritional value of what he WILL eat to ensure he's getting enough of everything he needs to grow.
And avocados kind of rock, nutritionally. I guess it just seemed logical to at least try.
I've never made a guacamole from scratch before. Unlike salsa, which, once upon a time, I ate like crazy, I don't eat guacamole at all, so I didn't even have any taste reference for what a guacamole is supposed to be. (Not that I can taste it at this point, but, knowing what it's supposed to taste like helps in the kitchen, actually.)
I did a quick Google search for guacamole recipes, and in the end sort of winged it. After a very short search, I realized they all had onion and/or garlic in them…which is not allowed in our house! So I created my own version of guacamole – top 8 AND Fructose Free!
Winging it WORKED! Jed and Darrel scarfed down almost an entire small bowl of it at dinner, and Darrel pointed out several times that I should make this again.
We even started trying to teach Jed to say "guacamole", which had us both in stitches. I had to take video of his attempts at that 4 syllable trick:
So here's what I did:
To start, I only used one avocado. In case this stunk, I didn't want to have wasted several of our popsicle/pudding avocados! So my proportions might seem a little small. This is just enough for two people to eat at dinner, though, so keep that in mind.
I removed the seed of the avocado and the flesh, putting it in my StarFrit food processor.
To that, I added some jalapeno, which I pre-diced (neither of my boys likes big bites of spicy foods)…
…and some cilantro, also slightly pre-chopped.
Then I tossed in some lime juice, sea salt, and pepper and spun it around. (And sorry there are no more step-by-steps; Jed was insisting on taking some almond milk into the living room and I had to stop photographing to fight with him through the rest of the process.)
It wasn't looking like what I wanted it to look like. What I expected was a smooth, creamy guacamole like you find in restaurants. What I got was a very "chopped" looking guacamole. I blamed it on the fact that my avocado's aren't completely ripe yet, and decided I needed something a little more liquid-y in there to make it smoother.
So I tossed in a little olive oil and some diced tomatos and spun it around again.
It was a little better, but I still took the blade out and used a spoon to mash it up a bit.
It never got to the consistency *I* wanted, but Darrel and Jed liked it just like it was, so…whatever. They're happy, I'm happy.
So there you have it: VERY simple, WAY faster than my Salsa, and a major WIN in my household! Fructose-free guacamole!
Buen apetito!
Guaca-what? (Fructose-Free Guacamole)
This fructose-free guacamole is delicious! Anyone will love it!
Author:
Cradle Rocking Mama (Carrie Summers)
Ingredients
1 avocado
2 T. cilantro
¼ tsp. chopped jalapeno (feel free to add; my fellas just don't like spicy!)
2-3 tsp. lime juice
sea salt and pepper to taste
1 T. olive oil
2 T. diced tomatos
Instructions
Peel and de-seed the avocado and place in a food processor or bowl. You can either process or mash this guacamole.
Add all ingredients and process or mash.
Enjoy!
What do you like to put in your guacamole?
__________
This post shared with: