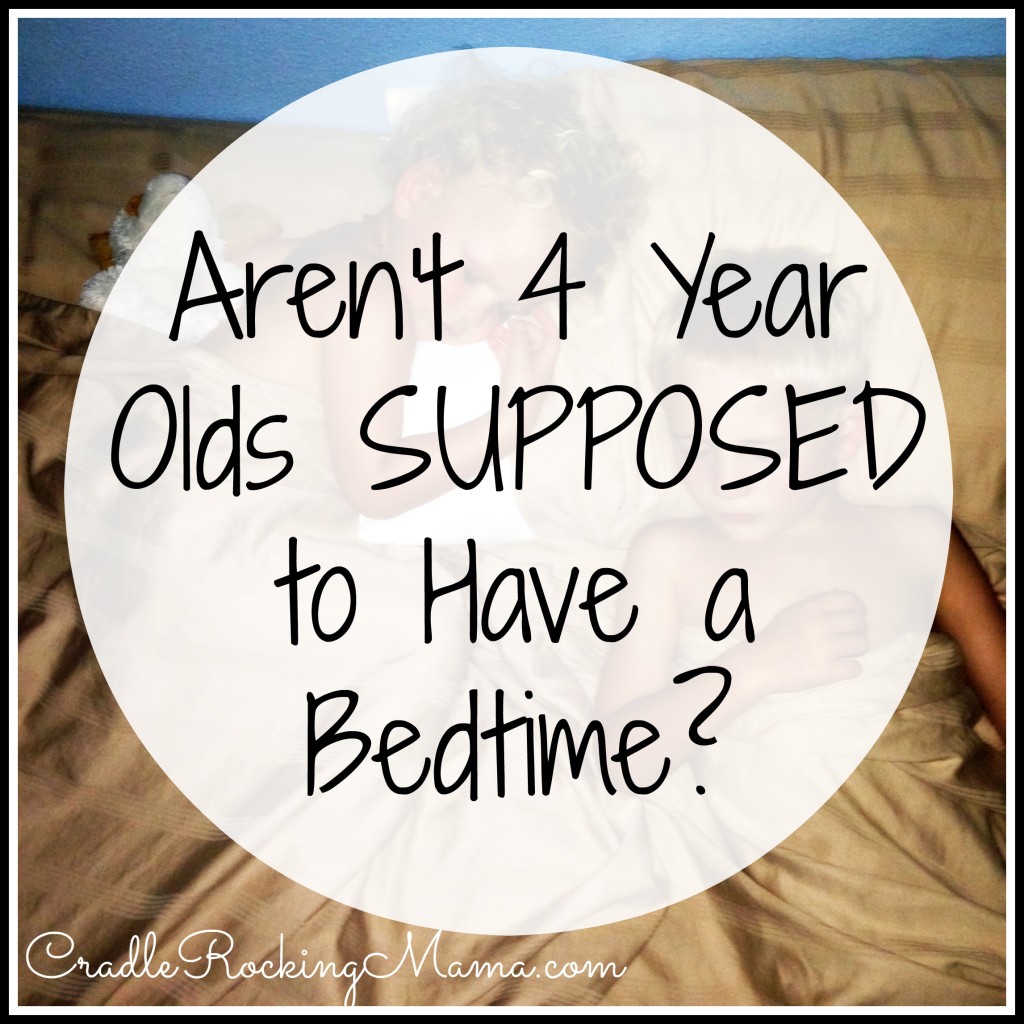 One thing that is NOT awesome about all this "engaging with the world" activity is the complete decimation of bedtime.
My boys both stopped napping during the day between age 2 and 3. No amount of effort could make them nap, and believe me, I tried!
To ensure they get enough sleep, we have an alarm that goes off every night at 7:00 p.m. We call it the "bedtime alarm". When the alarm sounds, Jed shouts "Bedtime alarm!" and the boys go straight to the bath.
After the bath, they go straight to bed, where they are asleep between 7:30 and 8:00 p.m.
Since every morning they wake up at 6:30 to 7:00 a.m. regardless of what time they go to sleep, this makes certain they're getting at least 11 hours straight per night.
Shortly before tee ball started, Darrel and I had a discussion where we decided that our boys weren't getting quite  enough sleep, and pushed the bedtime alarm back to 6:45 p.m. We thought a gradual dropping of bath time wouldn't be as noticeable for the boys, and eventually, we'd have it at 6:30 p.m. with a bedtime of 7:00 to 7:30 p.m., ensuring a nice 12 hour stretch of sleep per night.
And then tee ball.
While tee ball was a wonderful experience, all of the games started at either 6:00 or 7:00 p.m. Since they each lasted an hour, you can imagine that bedtime was trashed.
Some nights, the kids weren't falling asleep until 10:00 p.m.! After the games ended at 8:00 p.m., we wouldn't get home until about 8:45 p.m., and then the kids were HUNGRY (even if they ate right before the game).
No matter how fast I am in the kitchen, there's no way to have food on the table in less than 20 minutes when you make everything from scratch.
Even re-heating leftovers takes more time when two or three separate meals need to be warmed up.
On tee ball nights, there was no way to skip bath time, either. Even at breakneck speed, that takes at least ten minutes for us.
Overall, while I loved tee ball and will do it again next year, I'm not thrilled with the bed time situation.
For over a month, my kiddos earned LOTS of red and white chips. When my kids get tired, they get downright cranky and argumentative. Lack of sleep makes them lose what little self-control kids their age have.
We had more temper tantrums, more fighting, more whining, more time-outs (for both me and the boys!) and more general behavior issues in that time than we had for a long time before that.
Worse, both kids started to fall asleep in the car within minutes. That mades short car rides absolute agony, as neither boy wakes up well from short naps.
After a 10-15 minute nap, both boys wake up in the mood to hate the world. They cry. They whine. They refuse to move. They are NOT HAPPY and they make sure everyone around them knows it!
I'm really just baffled by the whole bedtime thing, actually. Looking around for activities to get the kids involved in, I see so many are evening activities.
While I understand those things are scheduled to accommodate working parents, I'm just left wondering "But what about the children?"
Don't 3, 4, and 5 year old kids need a bed time?
It brings back memories of my single, "I can operate on my personal circadian rhythm" days when I would go grocery shopping at my "feels normal for me" night-owl times of 1:00 a.m. Even at that hour of the day (night?) I would see small children running around the grocery store.
I always wondered why those little kids weren't in bed.
Being in Houston, where a lot of the jobs are shift work, I decided that maybe their families kept the same schedule as their shift-working parents, so probably 1:00 a.m. was the equivalent of 1:00 P.m. for their family.
Now, I'm not so sure. It seems like there is a great lack of respect for the sleep needs of small children running around in our country. 
Just as I speculated that a lot of kids are prescribed drugs because of unknown food issues, I now wonder how many kids are considered "problem children" for behavior caused simply by not getting enough sleep!
I don't know about you, but I'm not a pleasant person to be around when I'm bone tired. Why would we expect our children to be any different?
Well, since most of the world has two working parents (or single parents who work two jobs), I know evening activities for kids will continue to be a phenomenon of our time.
We're all sort of between a rock and a hard place on this one. We want our kids to get enough sleep, but we want them to participate in fun things like tee ball and other groups and activities.
I can't make any judgements about what other parents do for their kids, but for our part, I'm going to try very hard to strictly avoid activities in the evenings (other than tee ball, which only lasts 6 weeks).
(This also fits right in with one of my tips on making full time work manageable with food allergies, conveniently enough!)
My kids may miss out on some fun things they could be doing at that hour, but I'd rather not miss out on having pleasant, joyful, well-rested children.
For us, sleep is just too important to skip.
---
Have you noticed this "evening activity for young children" thing, too? How do you handle it? Do you have any great tips for making kids nap?