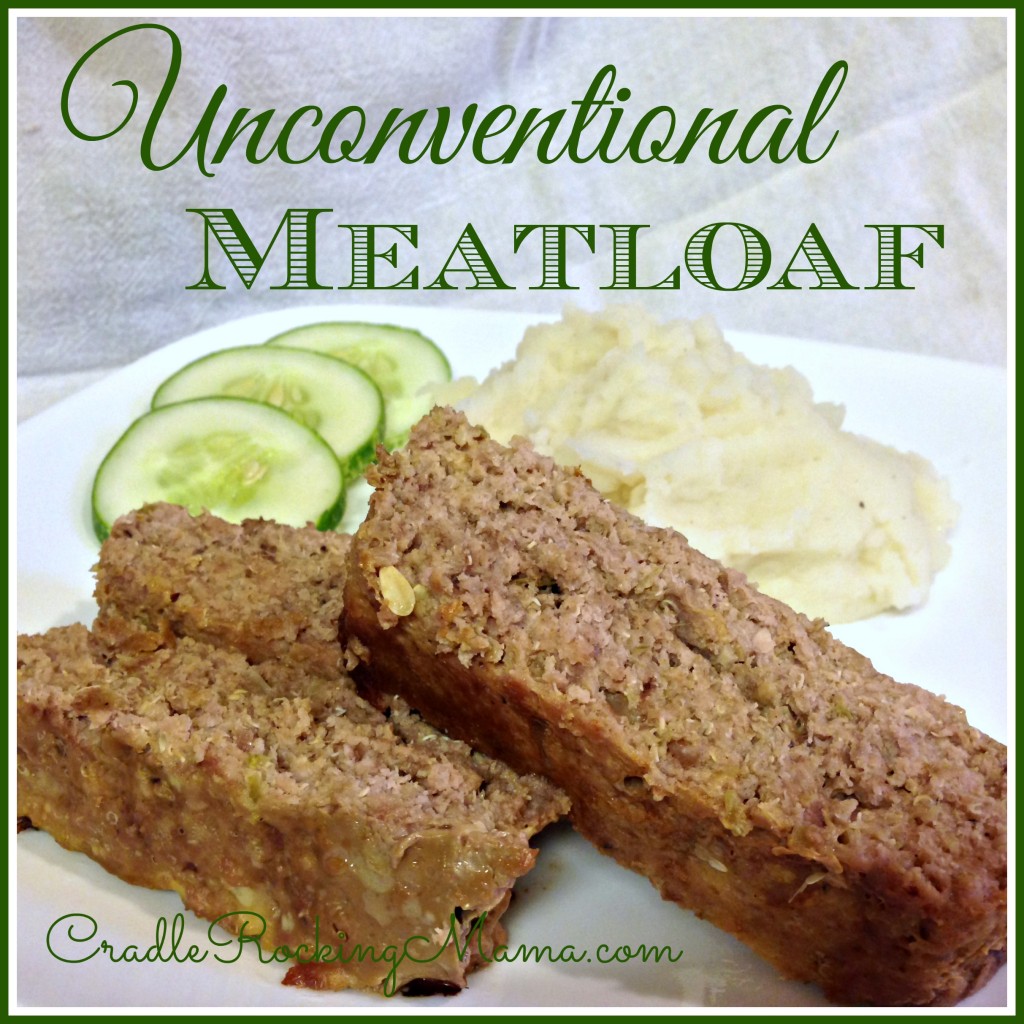 For two years, my primary foods have been beef and potatos.
I'm quite talented at hamburgers and fries by this point, but on occasion, I want a little variety.
Usually I make myself a pot roast or steaks, and switch from fries to mashed potatos or roast potatos. It's not much, but it keeps me going.
The other night I had a "eureka" moment: remember what I said about how to make the best hamburgers ever? Well, cucumber is a safe food now! I can shred cucumber in my burgers to make them better!
So I did, and it was delicious (of course)!
The next night, my little brainstorm went a step further: how could I turn this into a meatloaf?
I searched, but every recipe under the sun makes meatloaf using tomatos.
Whether tomato sauce, ketchup (ew), or diced tomatos, every recipe I found called for tomatos in some shape or form.
Well. Hmm. Tomatos aren't safe for us yet.
So I tweaked.
You know what? Turns out you don't need tomatos to make a tasty, unconventional meatloaf!
Even better, I would bet money that you could substitute any number of veggies for the cucumber and get the same result.
So here's how to do it:
Put the ground beef in a bowl. I'm sure you could use ground chicken, turkey, lamb, or pork if that's all you can eat.
Shred your veggie – in my case cucumber – into the bowl. If I could pick, I'd try using zucchini or carrots for this if I didn't have (or didn't like) cucumber.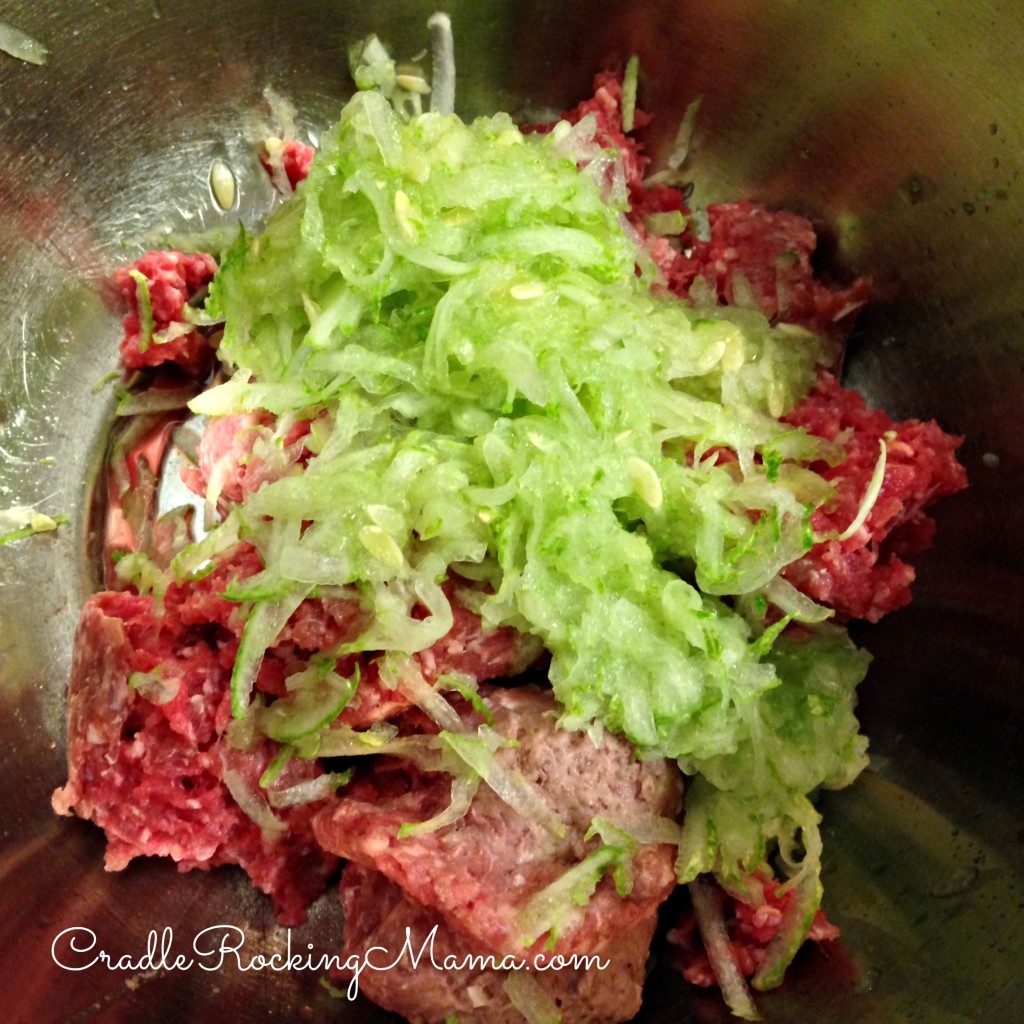 Add quinoa flakes (though you could use oats or breadcrumbs if that's what you have), sea salt, black pepper, and one egg to the mix.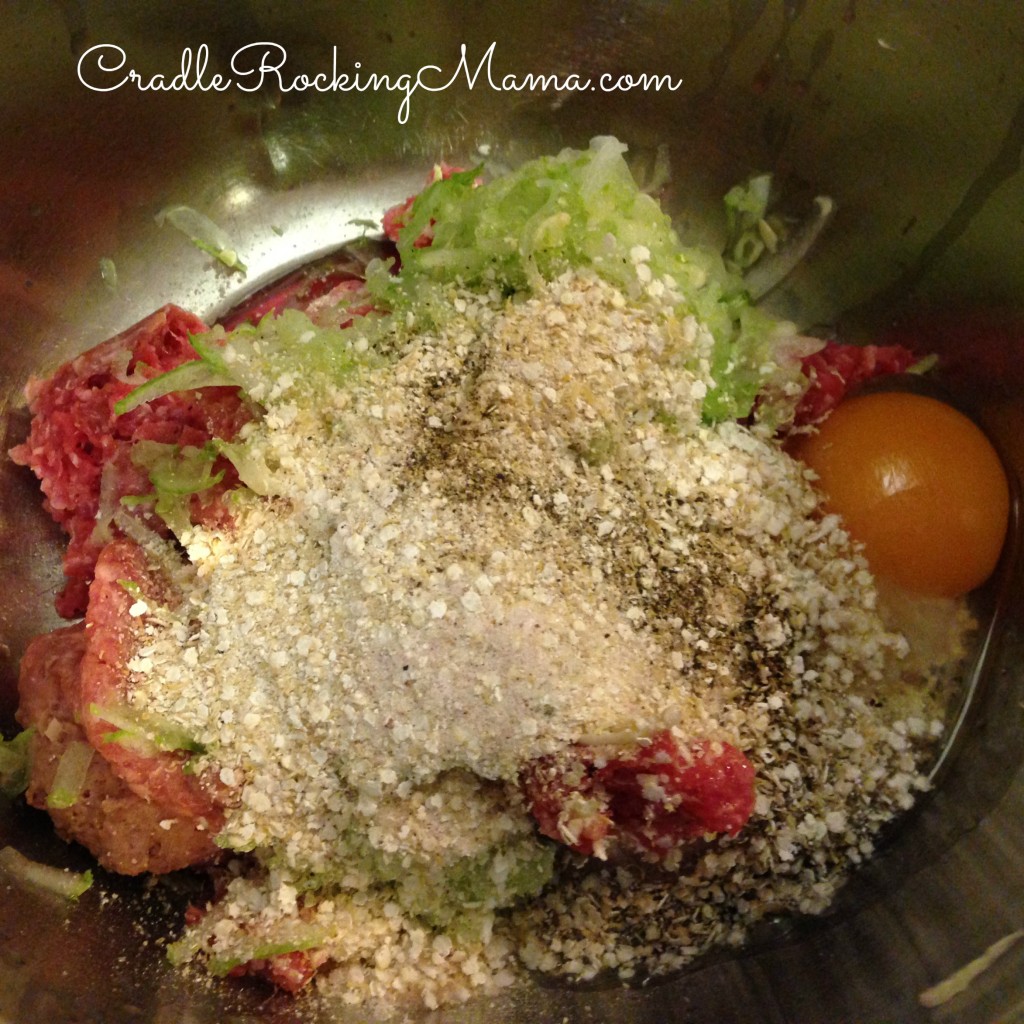 If eggs aren't an option for you, just omit the egg! If you really want, you could experiment with flax eggs, or chia eggs, or egg replacer. I bet it will work just fine without the egg at all, though.
Then stir it all up! Even better, get your kids to stir it for you. You can also mush it around with your hands, if you've got a little stress to burn off!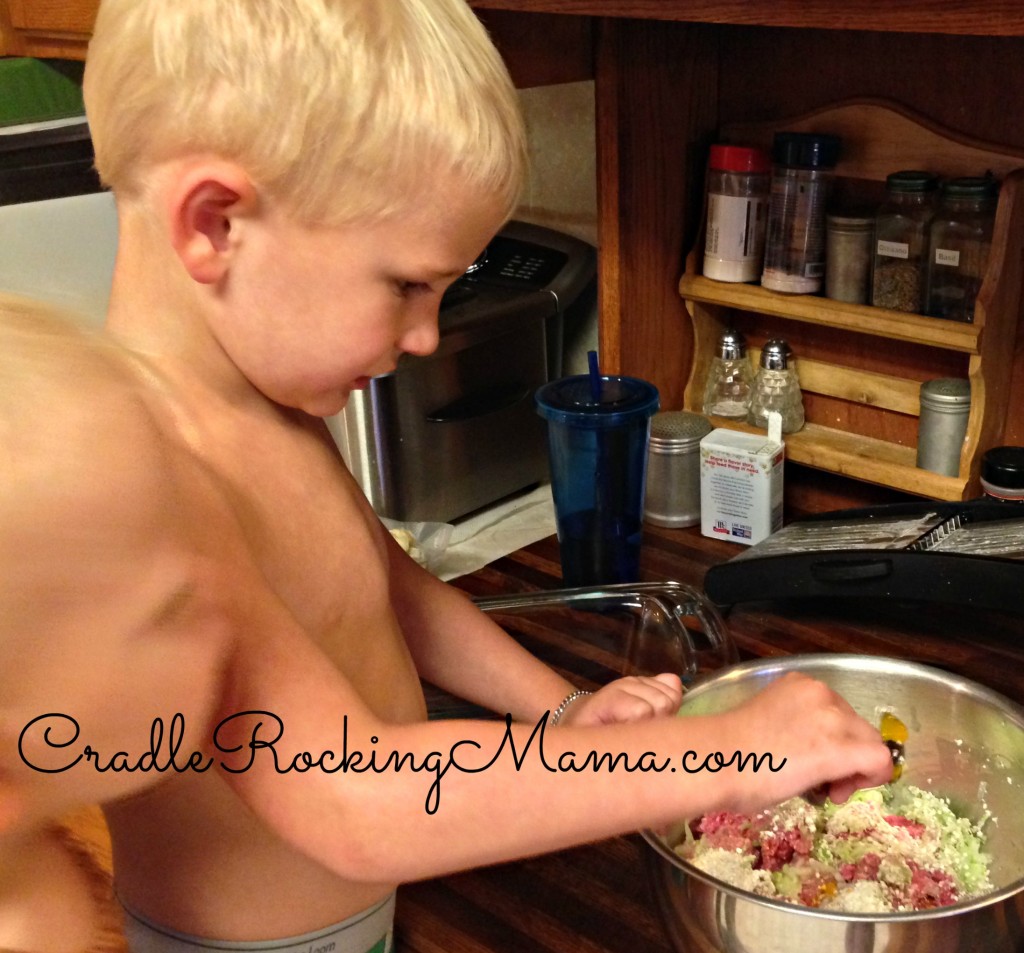 Once it's all mixed together well, press it into a loaf pan and throw it in the oven.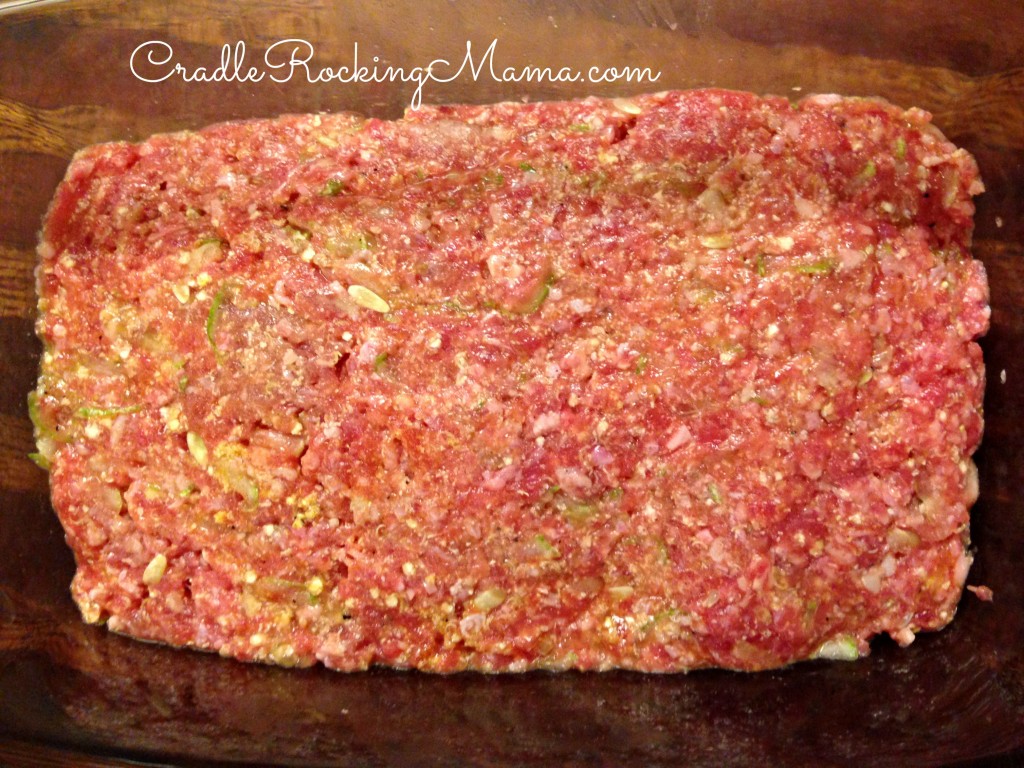 An hour later, you have a tasty, potentially allergy-friendly, unconventional meatloaf!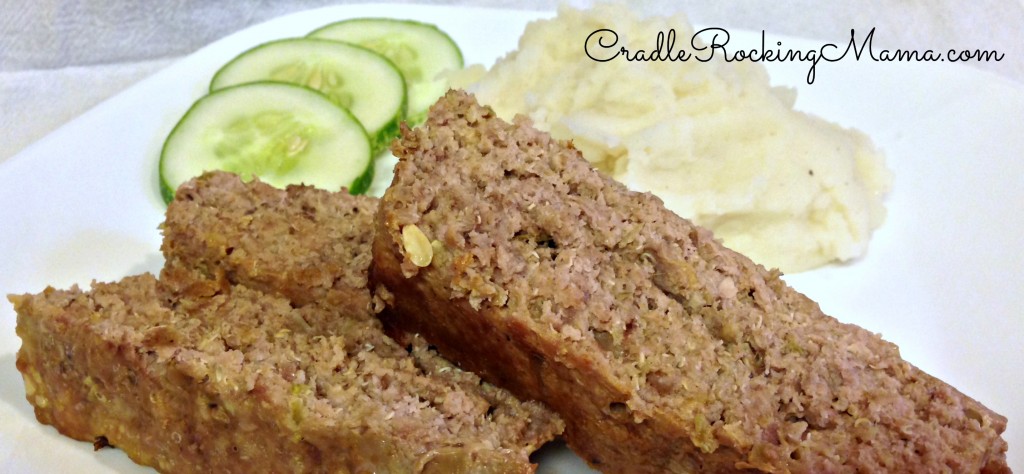 Yum!
Easy, moist, and very tasty. Doesn't get much better than that! 
Enjoy!
Unconventional Meatloaf
Adjust the ingredients to suit your purpose, and make a customized, allergy-friendly delicious meatloaf for dinner tonight!
Author:
Cradle Rocking Mama (Carrie Summers)
Ingredients
1 lb. ground meat (beef, turkey, chicken, pork, lamb, etc.)
⅓ c. shredded veggie (cucumber, zucchini, carrot, etc.)
¼ c, quinoa flakes (or oats or breadcrumbs)
1 egg (optional - or use a flax or chia egg)
sea salt (to taste)
pepper (to taste)
Instructions
Preheat oven to 375 degrees F.
Mix all ingredients in a bowl.
Press into a loaf pan.
Bake for one hour.
Enjoy!