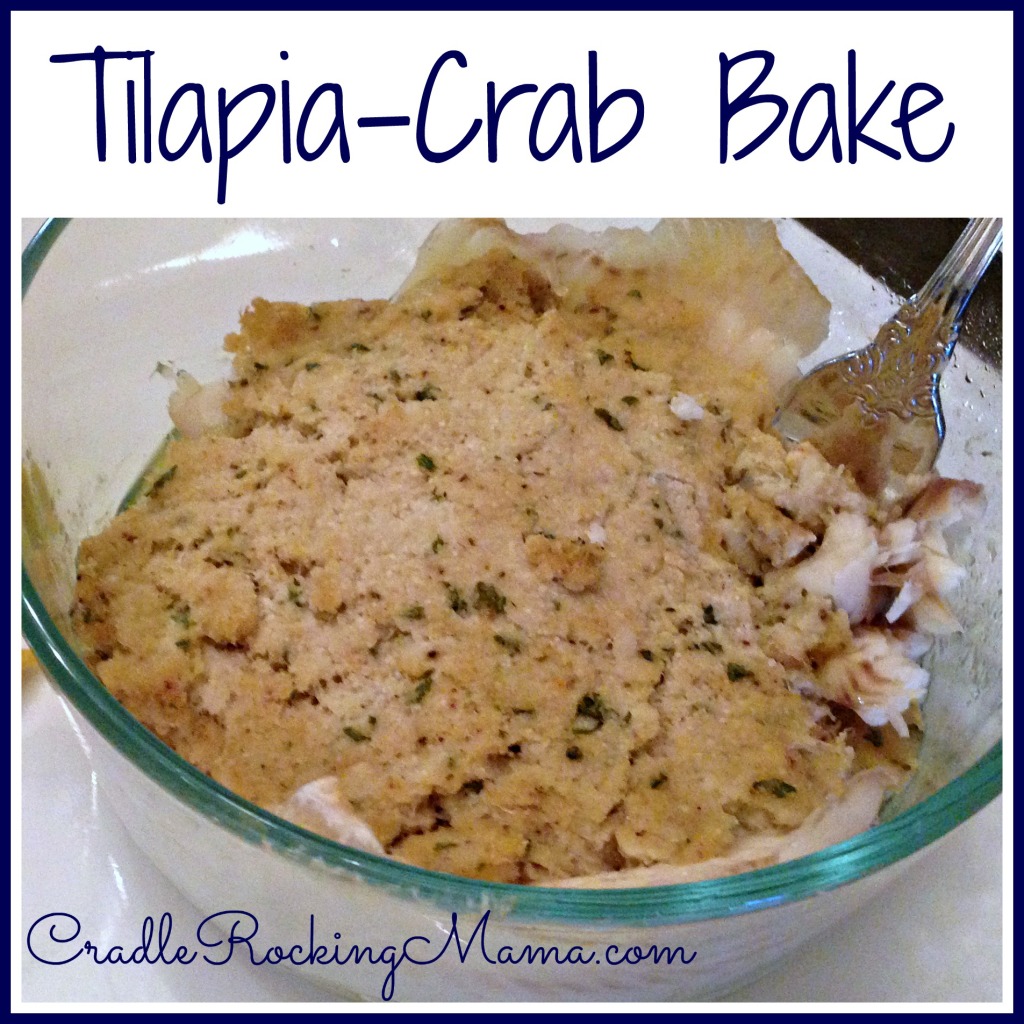 The last few months I've been in a bit of "dinner burnout". Since returning to work, the huge amounts of energy required to keep my family fed have seemed almost too much at times.
I've resorted to cooking the same very boring dinners over and over…and over.
A few nights ago I got frustrated with myself. I know Zac and I have to eat boring food, but there's no reason Darrel and Jed should have to!
Out came my old recipe book…the one that has all my "safe" recipes for Jed (before we knew about FructMal, sals, and histamine).
After knocking the dust off the cover, I flipped through hoping for inspiration.
I found it.
This little goodie comes from my Dad, who is actually a bit of a foodie. Made as Dad recommends, it's absolutely delicious!
I thought I could make it fit our current dietary restrictions and still be delicious.
It was.
My intention was just to make something yummy and different for my men; I didn't think to take pictures until it was ready to go in the oven, when it suddenly dawned on me that this recipe needed sharing!
So sorry, but no step by step photos this time. I'm sure the instructions will be easy to follow – this is really very simple!
Here's what you do:
Thaw some tilapia fillets. Depending on the size, you may need only one per person or two.
Grab some crab meat. The best is the jumbo lump stuff in the fresh seafood section of the grocery store, but the shredded canned stuff will do in a pinch.
Dump the crab meat into a bowl. To that add your butter or oil, salt, pepper, Old Bay, Parsley, and bread crumbs.
Bread crumbs are tricky if you're avoiding wheat, as we are. I didn't actually have anything on hand to use the night I made this, and the finished product was sad for the loss. Next time, I will make sure to have some quinoa crackers ground up and ready to use as bread crumbs!
If you aren't avoiding wheat, Panko bread crumbs are the way to go for this one!
Use a little butter or oil to grease a small, individual sized baking dish.
Line the dish with the tilapia fillets.
Scoop the crab mixture into the tilapia-lined dishes.
This is what it will look like at that point: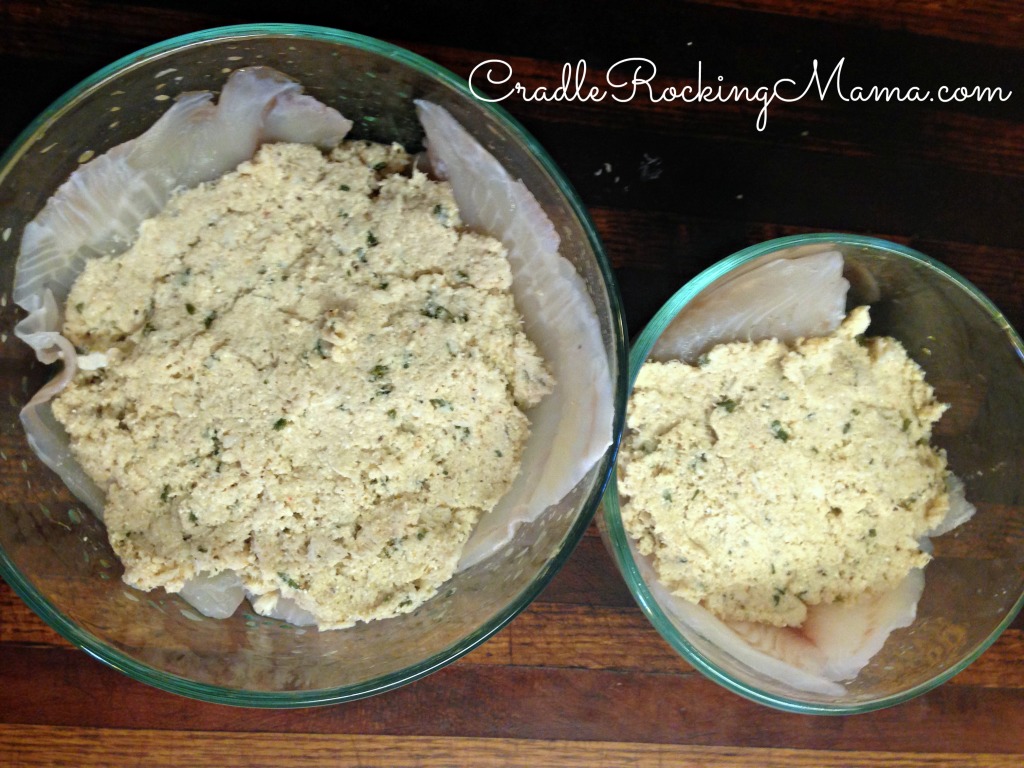 Then take some more bread crumbs, parsley and Old Bay and sprinkle on top. As I said, I didn't have any bread crumbs this night, so don't worry when you make it – yours will look better!
Bake the dishes uncovered for 20-25 minutes.
Remove them from the oven and let cool a bit before serving.
Get ready for you mouth to sigh in happiness when you take a bite: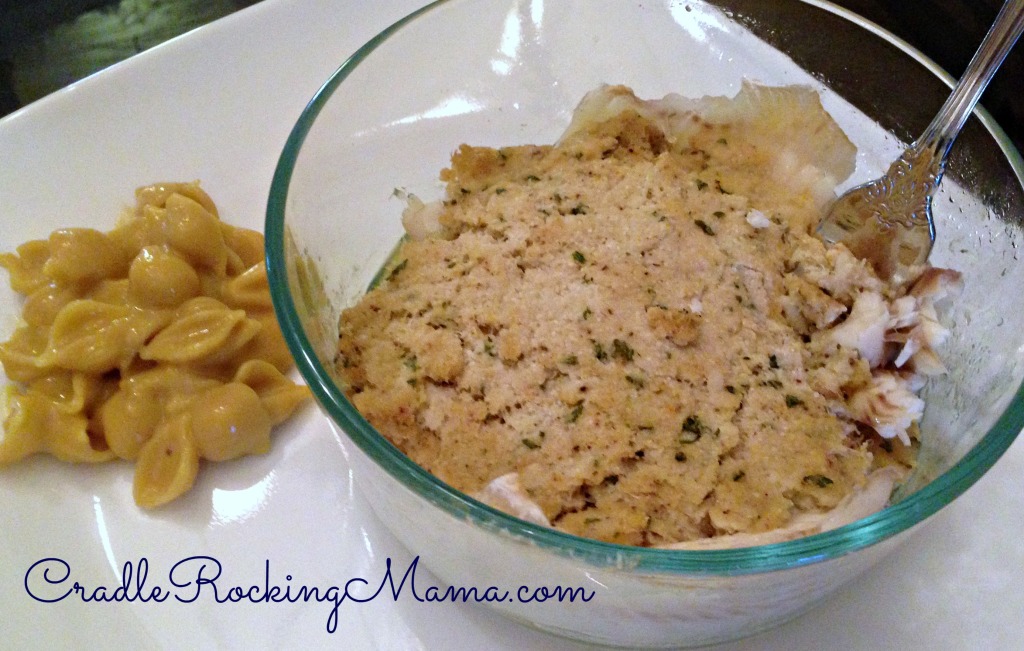 Yummy!!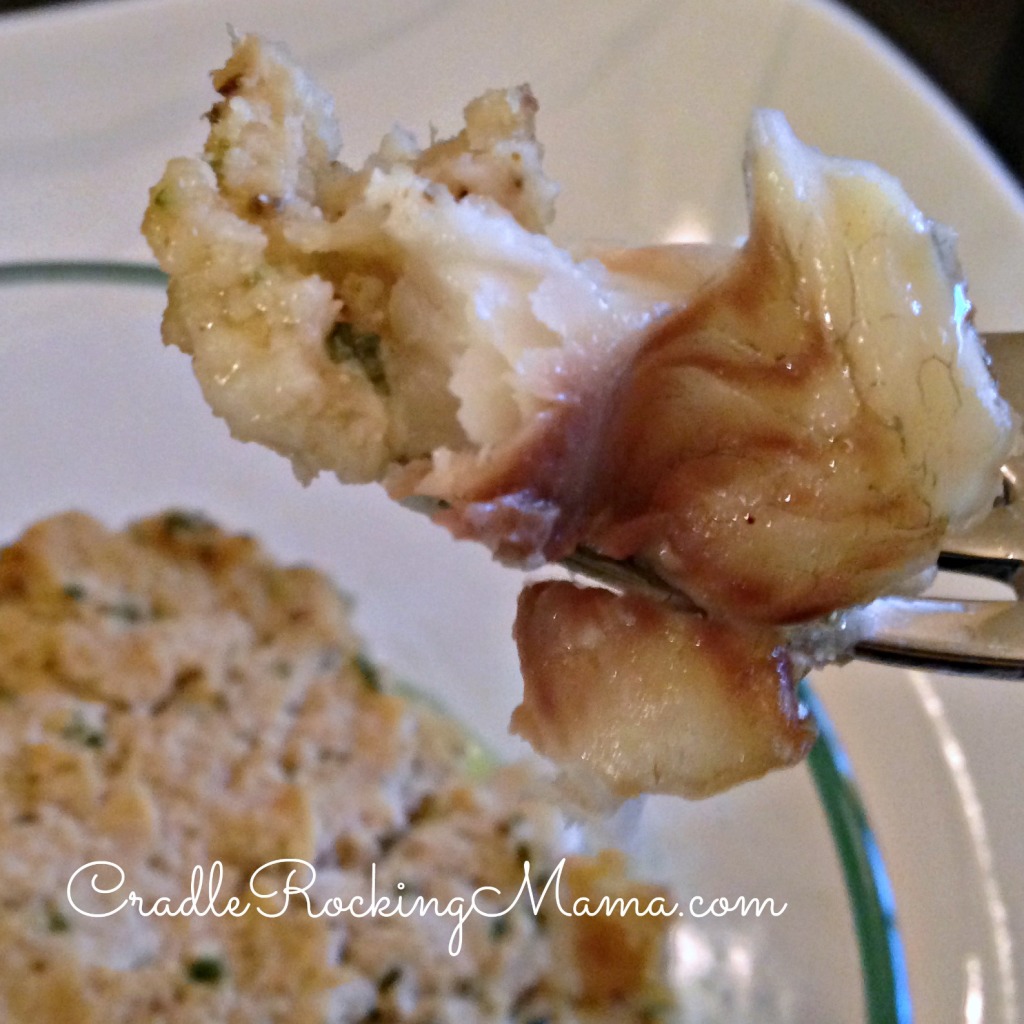 You can serve this with almost any side dish you would like. It's so good, you probably won't even notice anything else on your plate!
Tilapia-Crab Bake
This delicious dish can be made dairy-free, and is a fantastic addition to "seafood night" in your home!
Author:
Cradle Rocking Mama (Carrie Summers)
Ingredients
4-8 Tilapia fillets (1-2 fillets per dish)
3-4 cans of jumbo lump crab meat
4 T. softened butter (or Earth Balance, or Olive Oil)
⅔ c. safe bread crumbs, plus more for sprinkling on top
2-3 T. Old Bay seasoning (to taste)
1½ T. dried parsley flakes
salt
pepper
Instructions
Preheat oven to 325 degrees Fahrenheit.
Use some butter or oil to grease 4 individual oven-safe dishes.
Line the individual dishes with Tilapia fillets. Use 1 or 2 fillets as needed to cover the bottom and the sides.
Mix the crab meat, butter (or oil), bread crumbs, Old Bay, Parsley, salt and pepper in a bowl.
Scoop the crab mixture in to the Tilapia-lined dishes.
Bake uncovered for 20-25 minutes.
Let cool slightly before serving.
Enjoy a delicious dinner!