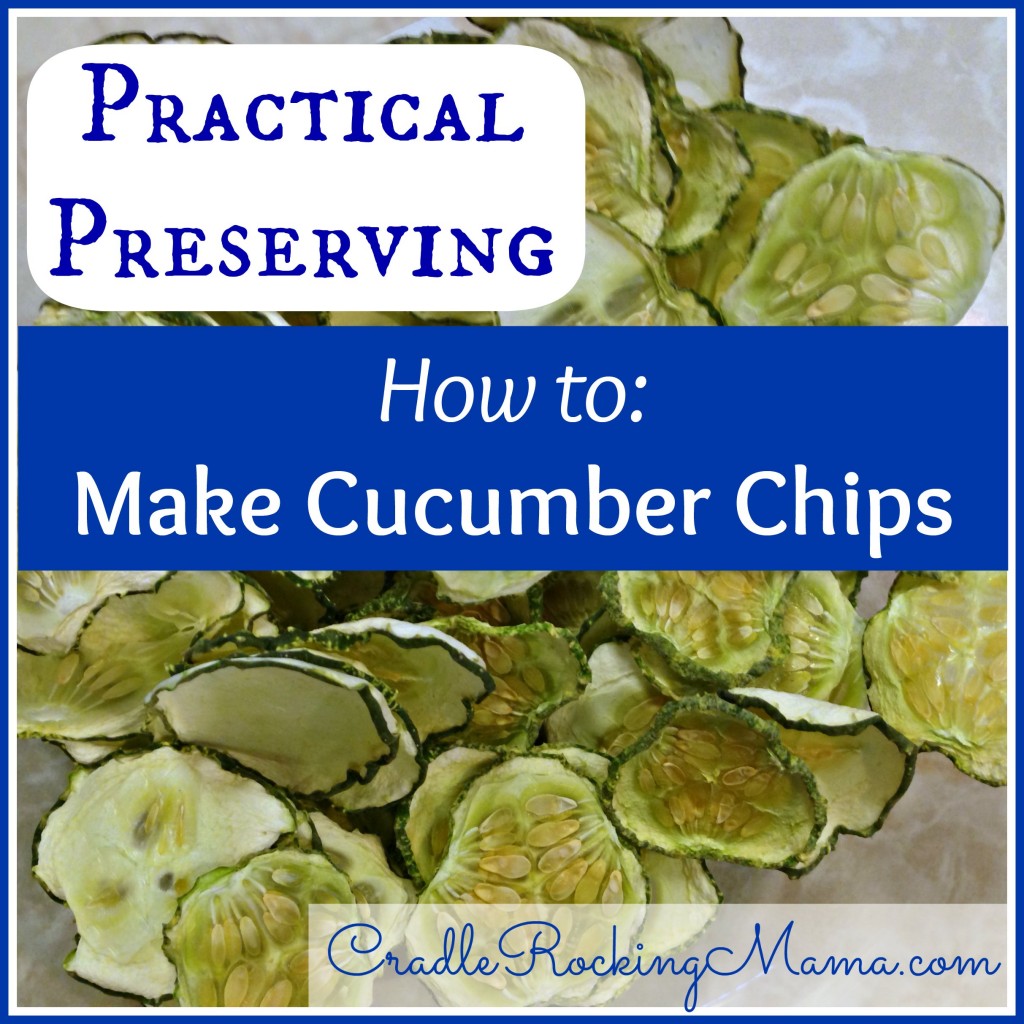 Since yesterdays recipe used some dehydrated cucumber, I figured I may as well share how to make your own dehydrated cucumber chips.
Like the dehydrated basil, this is ridiculously simple.
Grab some cucumbers and slice them fairly evenly.
Some people like to toss their cucumbers with some oil and seasonings. Sea salt is always popular, but I've read of people experimenting with all sorts of flavorings: garlic and onion powder, but even things like cayenne pop up on occasion.
You don't need any of that, though, but feel free to experiment!
Take those lovely cucumber slices (seasoned or not) and lay them out on a dehydrator tray.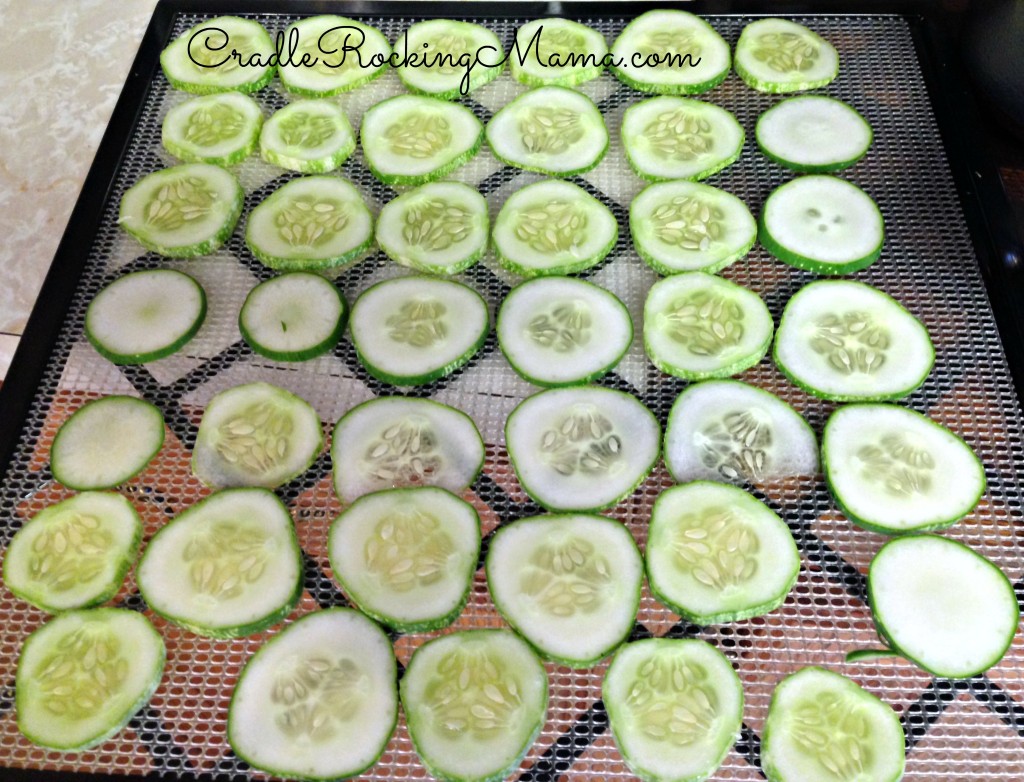 Toss it in the dehydrator and set the temperature for 125 degrees Fahrenheit.
Turn it on and 8-12 hours later (depending on humidity in the air), you'll have yummy cucumber chips!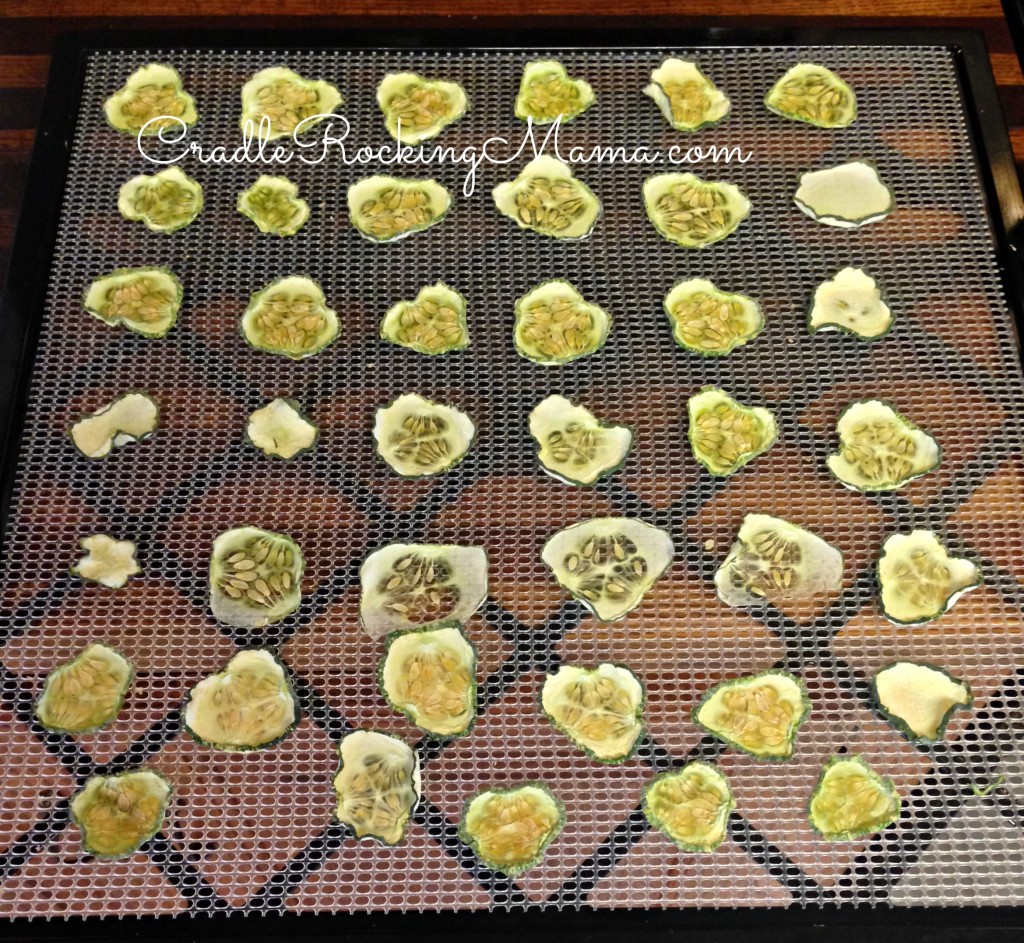 These are really very good to snack on as they are.
And they're very easy to use in recipes, as the Cucumber Cauliflower Soup recipe shows.
I've also tossed some dried slices in my water glass for a little extra flavor.
All in all, though, these are best just eaten plain. Talk about a healthy alternative to potato chips!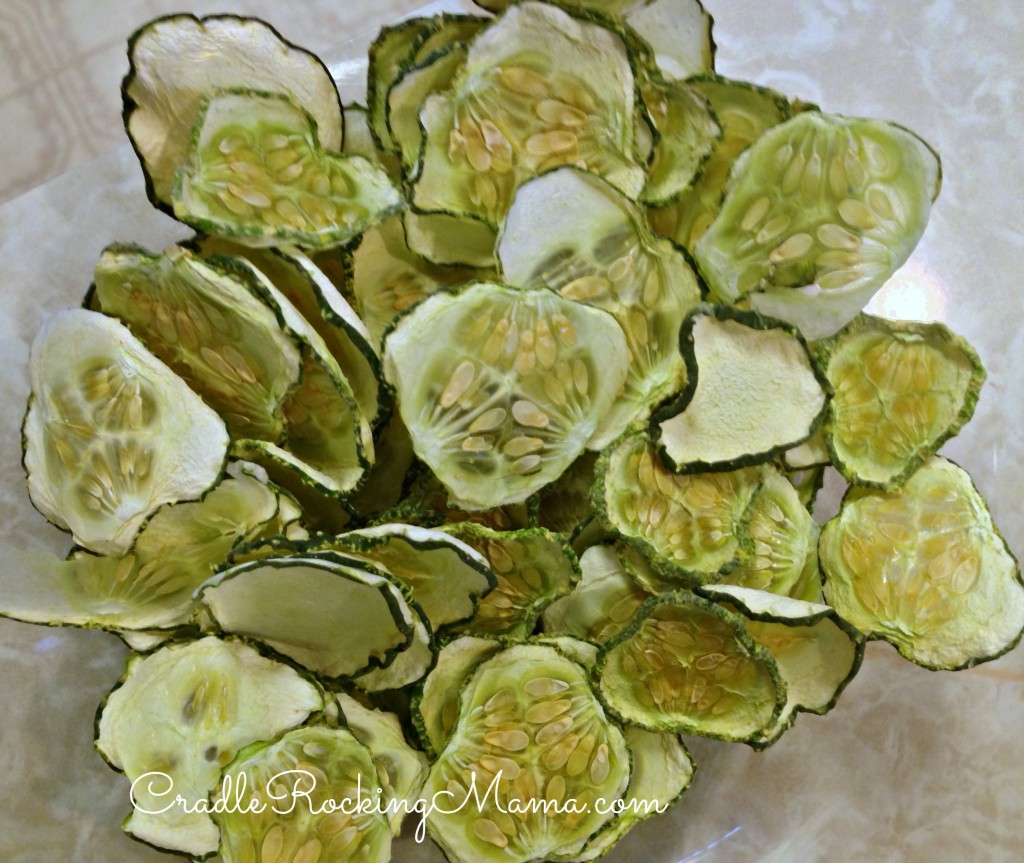 Of course, you'll need to store them properly to make sure they stay nice and crisp.
If you have a vacuum sealer, this is a great time to use it. If you don't, use a Ziploc and suck out as much air as possible.
Happy Preserving!
What seasonings do you like to add to your cucumber chips?
__________
This recipe shared with: