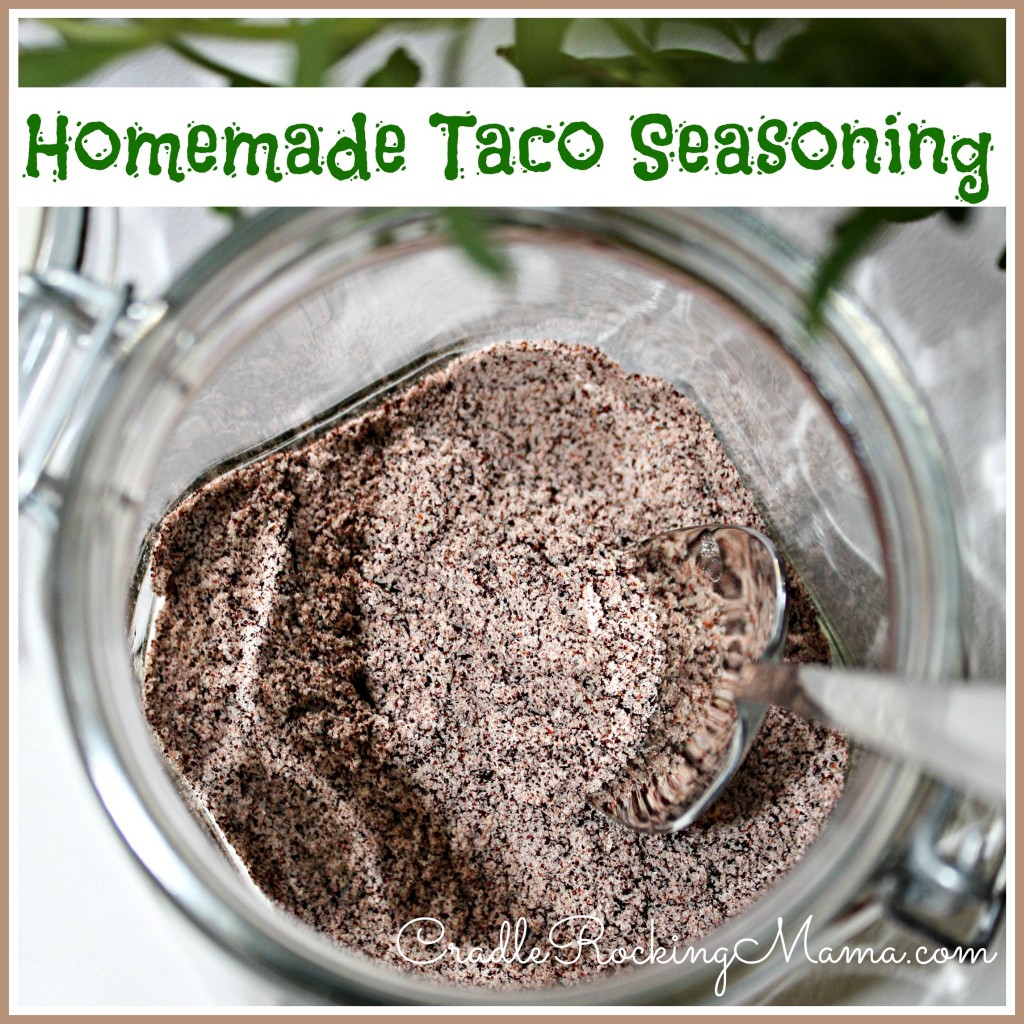 When Jed was a little baby and first got his MSPI and egg IgE diagnosis, I went through every item in my pantry reading labels.
Tons of food had to be disposed of, but there were things that were technically safe that we could keep.
However, as time went on, I found myself getting more and more skeeved out about the mystery ingredients, unhealthy preservatives, and miscellaneous "stuff" put in so many of those "allergy safe" foods.
Our Real Food journey had begun.
One of our favorite meals is tacos. Quick, easy, and delicious – how can you go wrong with tacos?
Well, have you ever looked at the ingredients on packages of taco seasoning? Go on. Read the label of the taco seasoning packet in your pantry.
It's bad.
Not only is there more salt than anyone should consume in a day, but odds are you'll see MSG, "natural flavorings" or "artificial flavorings" on the list.
All three of those are bad, bad, bad.
So I did what I always do, and went to the internet for replacement ideas!
Since Darrel and Jed are so "heat" sensitive to spices, it took some tweaking to get a wonderfully flavored, spicy – but not too spicy – perfect taco seasoning mix. But I managed to do it.
This is the taco seasoning we've used for the last three years. It's better than any packet I've ever bought, and is an insanely simple switch to make in your kitchen.
Every step towards real foods is a step in the right direction, right?
Try this. I know you'll like it! (And feel free to add some more hot spices if you prefer to have spicy tacos!)
All you do is dump your spices in a bowl and mix.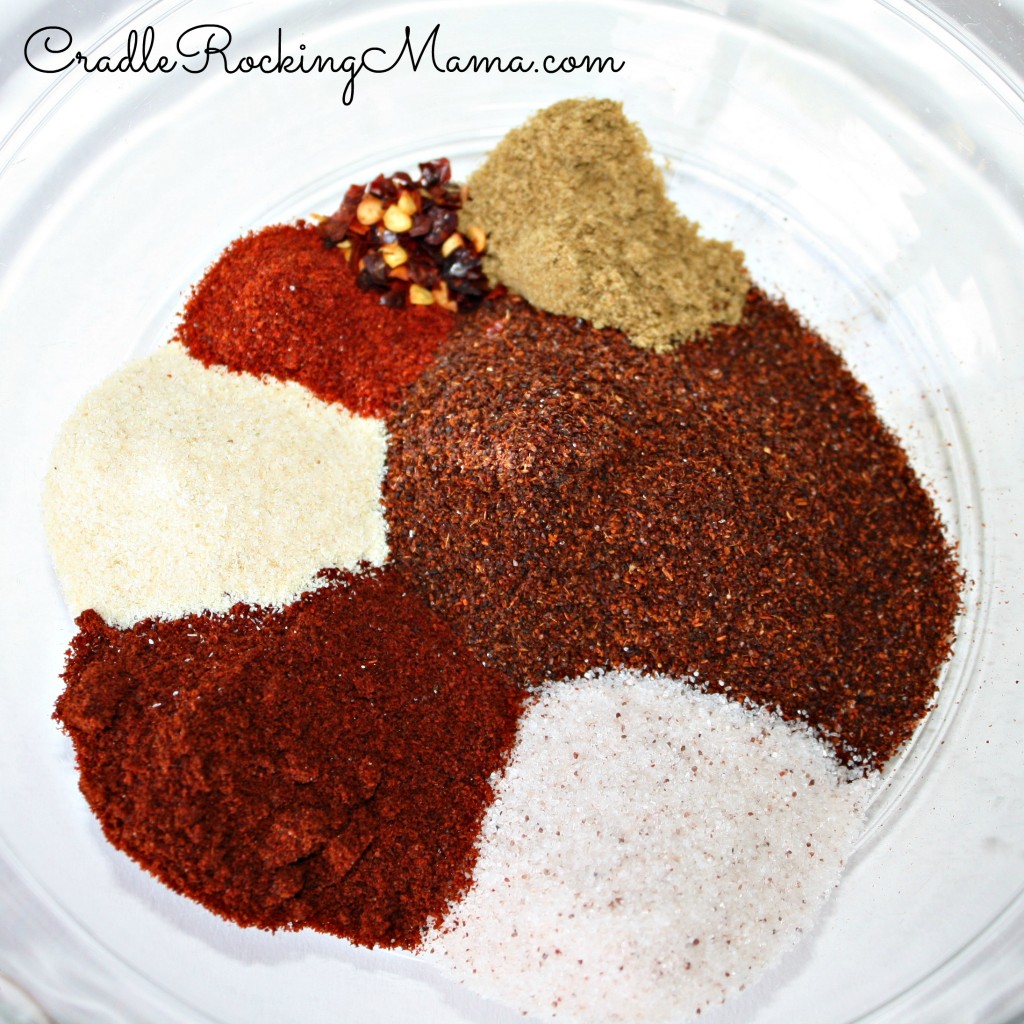 Store in an airtight jar In your pantry.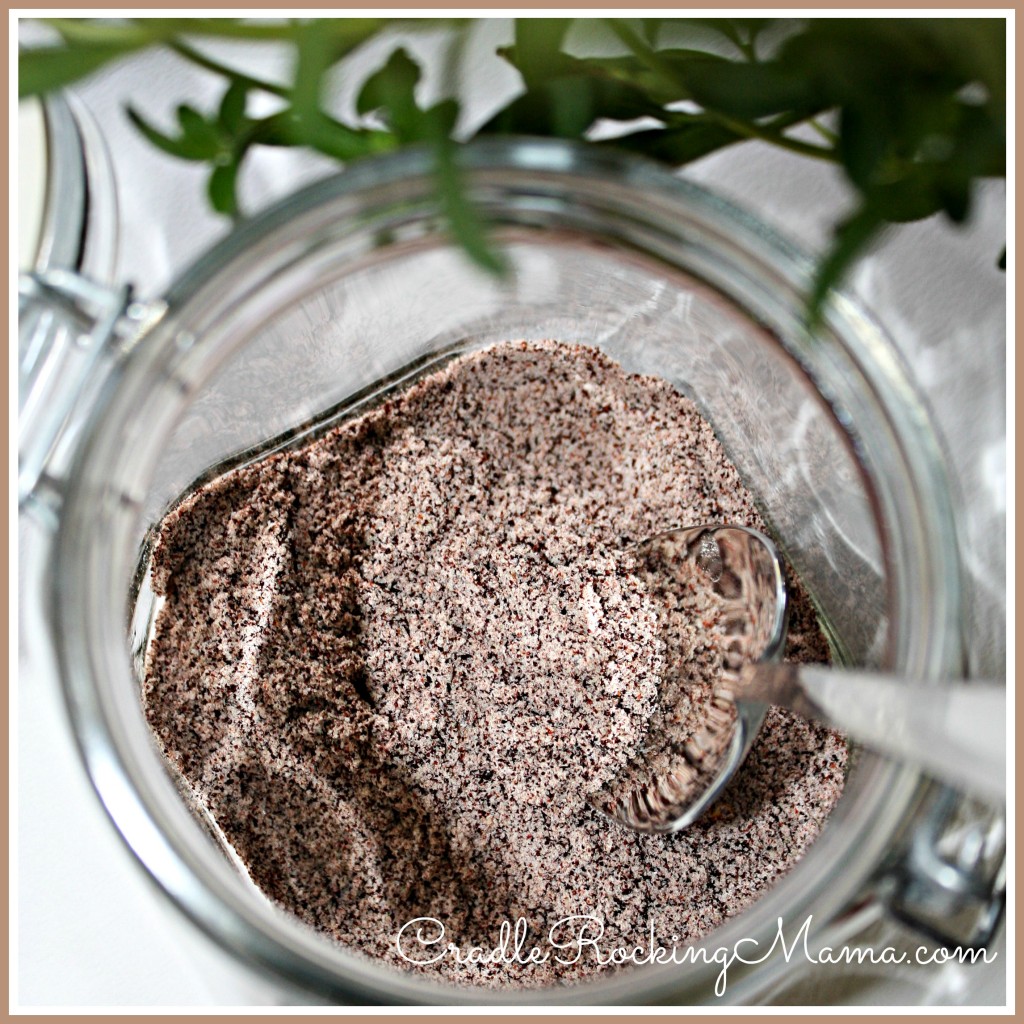 That's it!
I actually will usually make triple batches of this at a time, just so I always have it on hand. Typically I use between 2 and 3 T. of this mix per pound of meat, depending on the moisture level of my meat that day and how spicy I want it to be.
It works great on almost anything you can season: ground beef, shredded chicken, shredded turkey, even in a veggie mix!
I've made this fructose friendly by omitting the garlic and onion powders, and it still tastes wonderful. Some FructMal folks will still have problems with some of the spices, but if you mostly are concerned with garlic and onion, this might work for you.
So have a happy, healthier taco night at your house!
Homemade Taco Seasoning
Enjoy a "Real Food" replacement for your pantry: a taco seasoning mix that tastes wonderful, and can be made fructose friendly! This will make 8 T. of mix, or approximately 2½ packets worth of seasoning mix. We usually make triple batches! Use 2-3 T. per pound of meat, and enjoy!
Author:
Cradle Rocking Mama (Carrie Summers)
Recipe type:
fructose friendly, seasoning mix
Ingredients
2 T. arrowroot starch
2 T. chili powder
1 T. sea salt
1 T. paprika
½ tsp. cayenne pepper
¼ tsp. crushed red pepper flakes
½ tsp. cumin
1½ tsp. onion powder (optional)
½ tsp. garlic powder (optional)
Instructions
Measure out all your spices and pour in a bowl.
Mix well and store in an airtight container. (I often shake the jar once the mix is poured in.)
Enjoy a healthier taco!