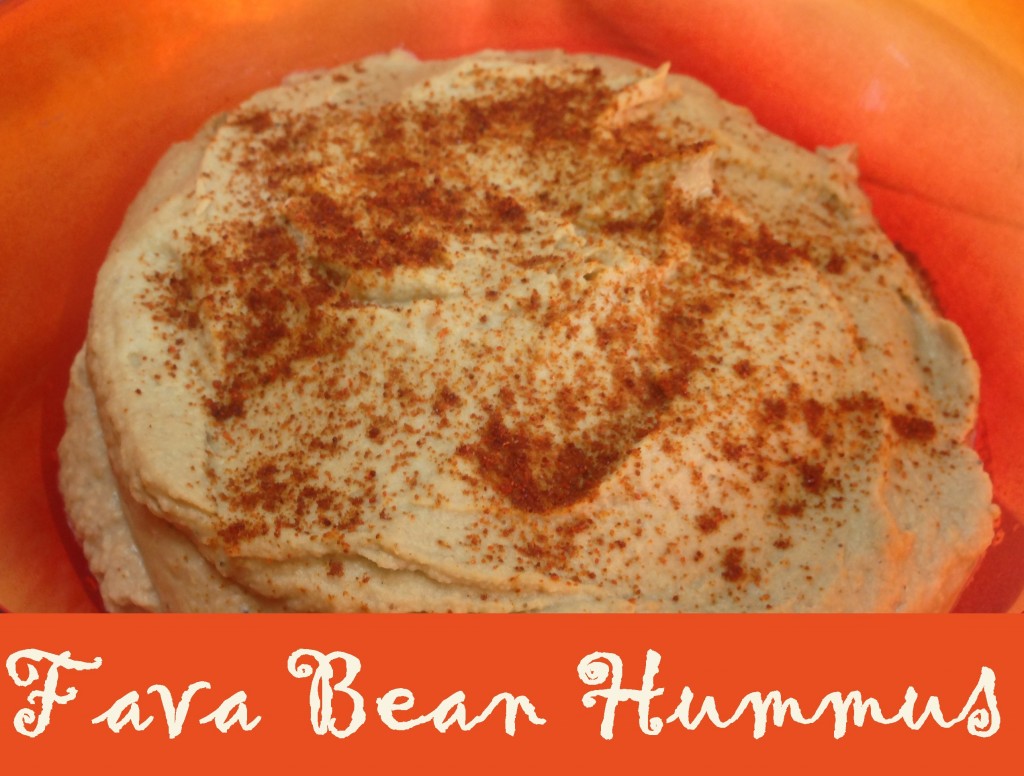 I've been wanting to make a hummus recipe for Jed for quite a while now. Snack foods that appeal to a toddler are difficult to come by when restricted by Fructose Malabsorption, and hummus seemed like something I might be able to make within his dietary limitations.
Sadly, I hit a brick wall right away: chickpeas are a no-no on his diet. I could trial them to see if he could tolerate them, and I probably will at some point. The other day, though, he was coming off being fructosed by the evaporated cane syrup in one of our favorite pancake mixes and I didn't want to confuse the issue with a new trial.
Instead, I used Fava beans! Supposedly, they are 'safe' for FructMal, so I figured we were off to a good start.
Unlike normal hummus recipes, I had to omit the garlic. This pretty much flies in the face of every hummus recipe I've ever seen, but it turned out really well despite the lack of garlicky goodness. Feel free to add some garlic to yours if you can.
Here's what I did:
First I added the lemon juice, tahini, olive oil, salt, cumin and chopped onion to my food processor to get those ingredients well mixed.
Then I drained and rinsed the beans…
…and added them to process.
They needed a little more liquid, so I added more olive oil and some water. After letting the machine run for what seemed like forever, I had a nice, smooth hummus!
I scooped it all into a bowl, sprinkled a little paprika on top, and snack time commenced!
Y'all, Jed LOVED it! He ate about a quarter of it before getting full! Darrel came home and I told him to take a taste, and at first he wasn't sure…but after eating about half of the rest he decided it was really good, too.
Sadly, Jed seemed a little bit fructosed the rest of the evening and the first part of the following morning, and his diapers were RANK. I don't know if it is the beans, the tahini, or the cumin and paprika, but as much as he liked this I'm willing to make it in varying ways to find one that works best for him. Of course, he could also have been showing reaction to the sweet onions we've been using. So this is still a possible "safe" recipe for him as-is.
However, I had to share this with you because it really satisfied both my men's appetites!
Fava Bean Hummus
This delicious dip will satisfy anyone!
Author:
Cradle Rocking Mama (Carrie Summers)
Ingredients
1 can fava beans
3 T. lemon juice
2 T. tahini
2 T. olive oil (plus an extra T. if needed)
1 tsp. sea salt
½ tsp. cumin
¼ c. chopped onion (optional)
3 T. water (or as much as needed)
paprika for sprinkling on top
Instructions
Add lemon juice, tahini, 2 T. olive oil, sea salt, cumin and onion to a food processor and process.
Drain and rinse the fava beans, add to the food processor.
Process, scraping down the sides occasionally. Add 1 T. olive oil and water as needed for consistency.
Process until smooth, then scoop into a bowl.
Sprinkle paprika on top to make it purdy.
Enjoy a unique hummus with chips or veggies to dip!
What are your favorite hummus flavor combinations?
__________
Real Food Wednesdays, Frugal Days, Sustainable Ways, and Whole Food Wednesdays.