Popped Quinoa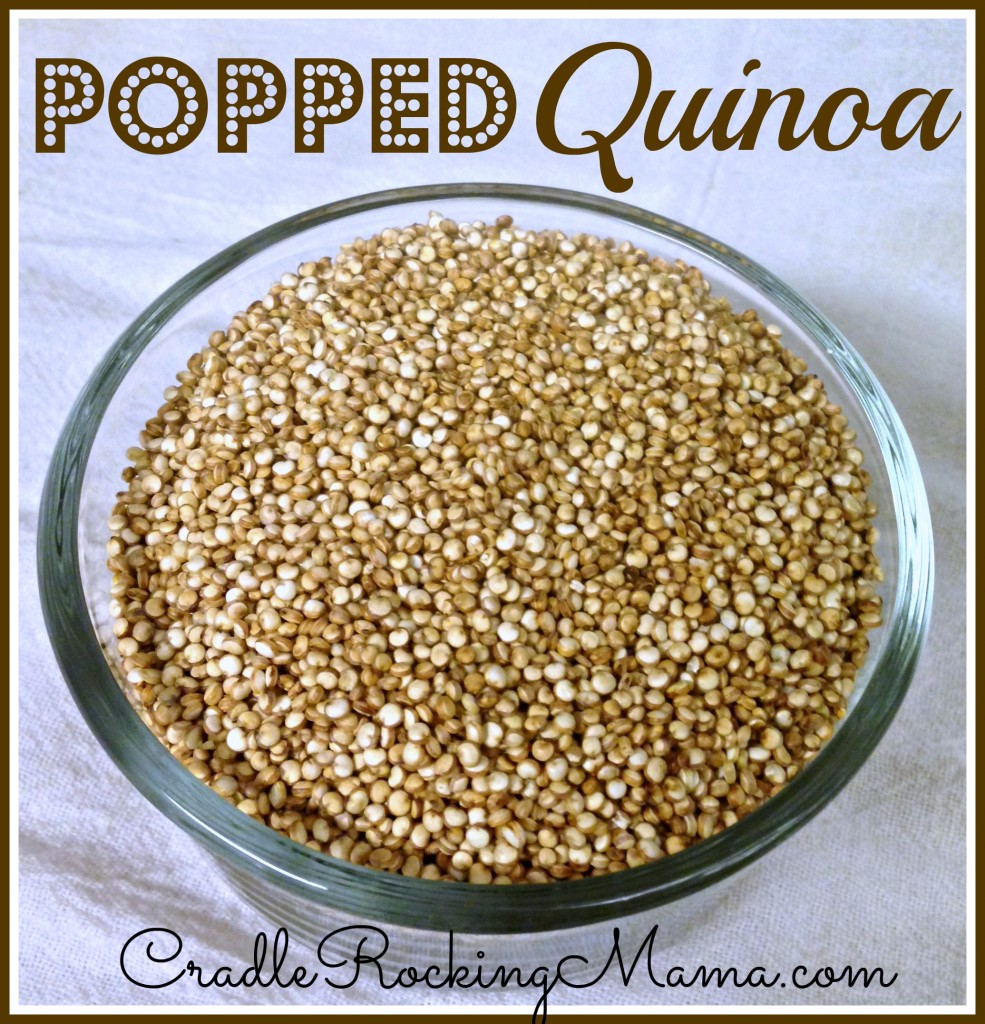 Author:
Cradle Rocking Mama (Carrie Summers)
Recipe type:
snack, cereal
2 c. quinoa seeds
sea salt, herbs or spices (optional, to taste)
If you don't care to rinse your seeds first, skip to step 5.
To rinse your seeds, pour water over them well or cover with water in a pot and strain.
Dump the seeds on a parchment lined cookie sheet and put in the oven at the lowest temperature. Mine only goes down to 170 degrees Fahrenheit.
Stir every hour or so until dry; about 3 hours.
Put a large soup pot on the stove and heat it over medium heat.
After the pan is nicely heated, dump ¼ c. of quinoa at a time into the pan, shaking the pan constantly as the quinoa seeds pop.
After about 1 minute, dump the popped quinoa seeds into a container.
If you want to season your popped quinoa, do so while still warm.
Enjoy as a snack or as a breakfast cereal!
Recipe by at http://cradlerockingmama.com/popped-quinoa/