Cinnamon Seasoned "Nuts" - Allergy Free!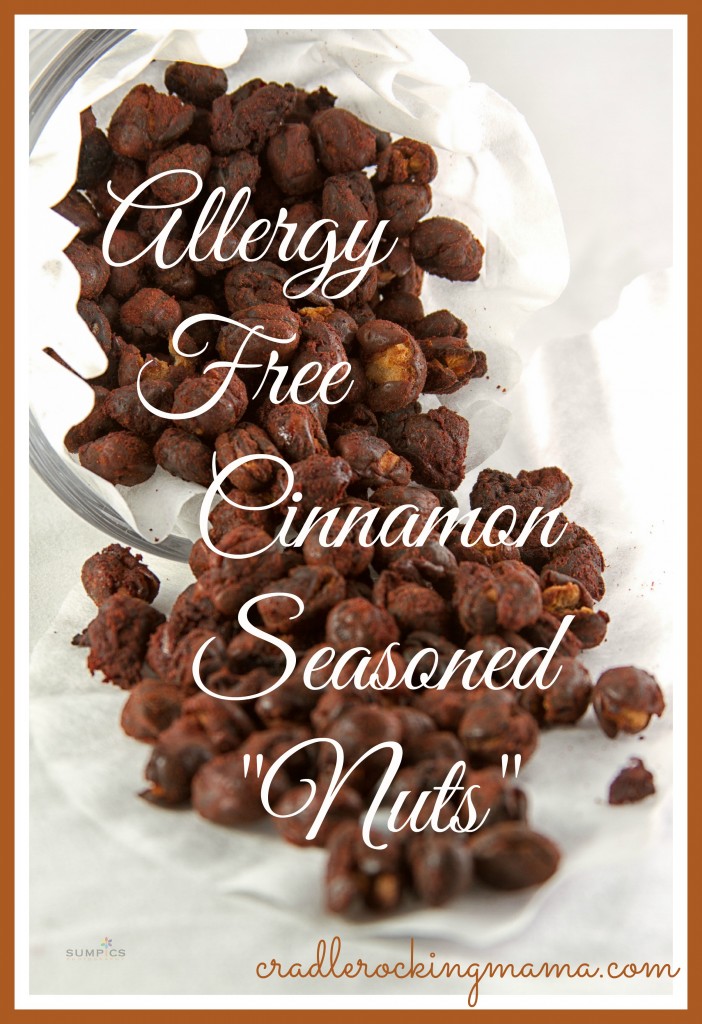 Author:
Cradle Rocking Mama (Carrie Summers)
1 can fava beans (2 c. cooked beans)
1 T. oil (I used olive oil)
1 T. maple syrup OR 1.5 T. dextrose
2 tsp. cinnamon
¼ tsp. sea salt
Preheat the oven to 400 degrees. Line a baking sheet with parchment paper.
Rinse and drain your fava beans.
Place all ingredients in a large bowl and stir until the beans are well coated in the seasonings.
Spread the beans in a single layer on the parchment paper.
Bake for 45 minutes, stirring every 15 minutes.
Enjoy your nut-free "nuts" this Thanksgiving!
Recipe by at http://cradlerockingmama.com/cinnamon-seasoned-nuts-allergy-free/