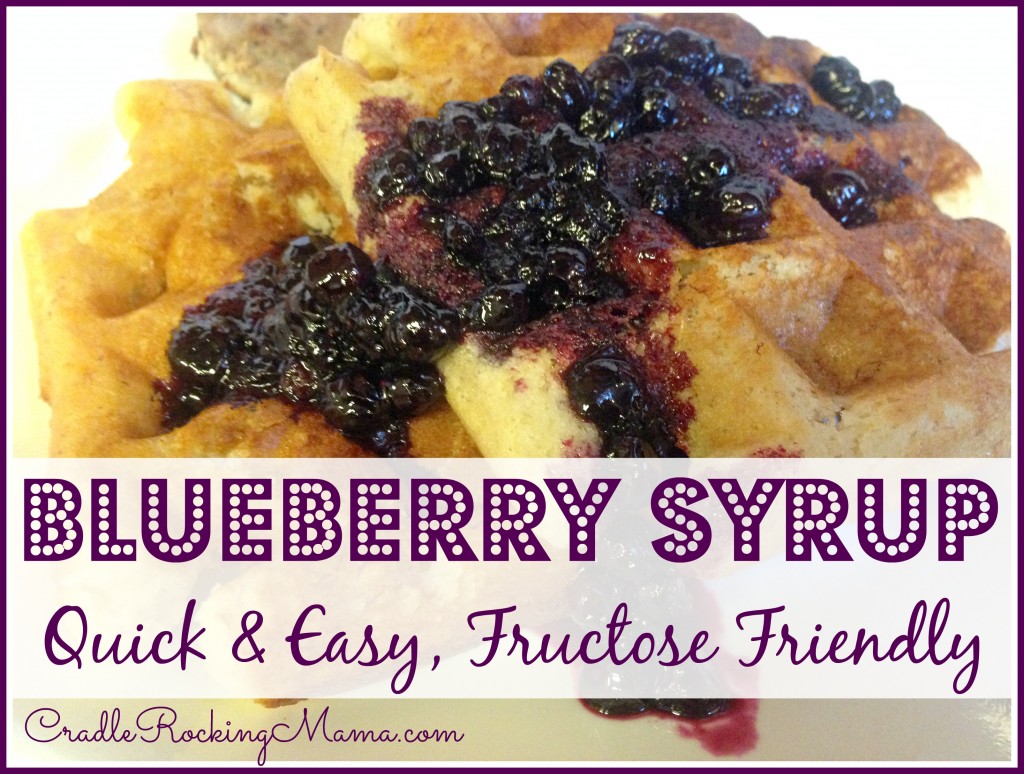 Earlier this week I felt energetic at breakfast and whipped up some homemade sausage patties and from scratch waffles for Jed.
As the first batch of waffles cooked in the iron, I headed to the fridge to get the maple syrup. To my shock, I discovered that we'd run out!
ACK! How did that happen in MY house??
Being a nervous wreck about returning to work is obviously messing with my household organization skills; there's no other explanation for how I could have missed being on our last bottle of maple syrup!
Since the waffles were cooking, the kiddo was hungry, and I was out of time, I had to think and act fast – and I came up with a blueberry waffle topping that passed muster!
After that day, I read about how to make blueberry syrups to see how close I came to the mark.
The answer? Not very!
However, most of those syrups take much longer (and much more work) to prepare than my fly-by-the-seat-of-my-pants concoction.
This summer I plan to source some safe blueberries for the kiddos, and I'll probably make some honest-to-goodness, time intensive blueberry syrup for our pantry.
But this creation is a good one to have around! For those mornings when you're really rushed, and want (or need) something a little different than straight maple syrup for your pancakes, this might do the trick:
Toss about a cup of blueberries in a small saucepan. Add the dextrose, and squirt in a bit of lemon juice.
Turn the heat up to medium high and let it cook. Start stirring, and in short order the berries will release some moisture.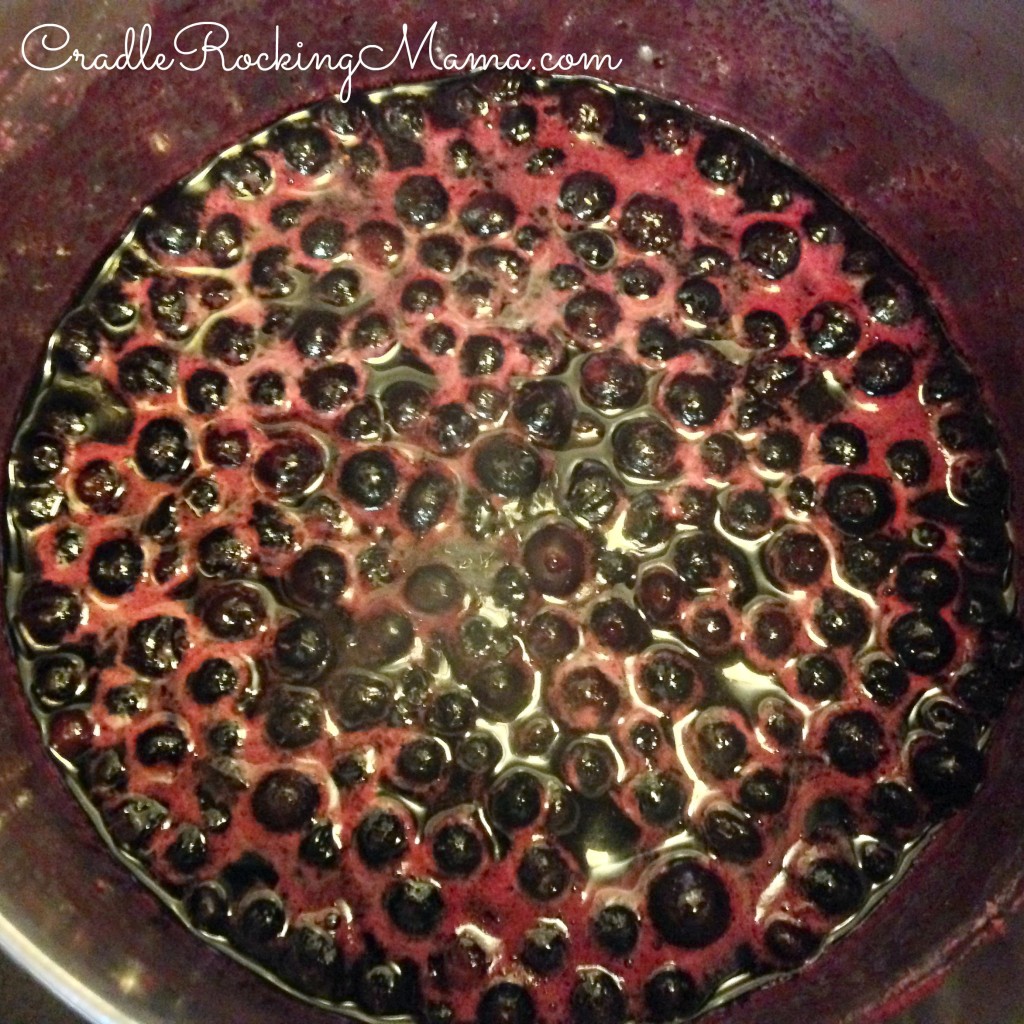 After about ten minutes, you'll have a pan full of semi-crushed berries and some blueberry syrup to pour on your yummy breakfast treat!
Surely not as good as some other recipes I've seen (and can't wait to try), but good enough for a quick fix when you've run out of the good stuff – whether that's maple syrup or the fancy homemade blueberry syrups.
Looks pretty good, too!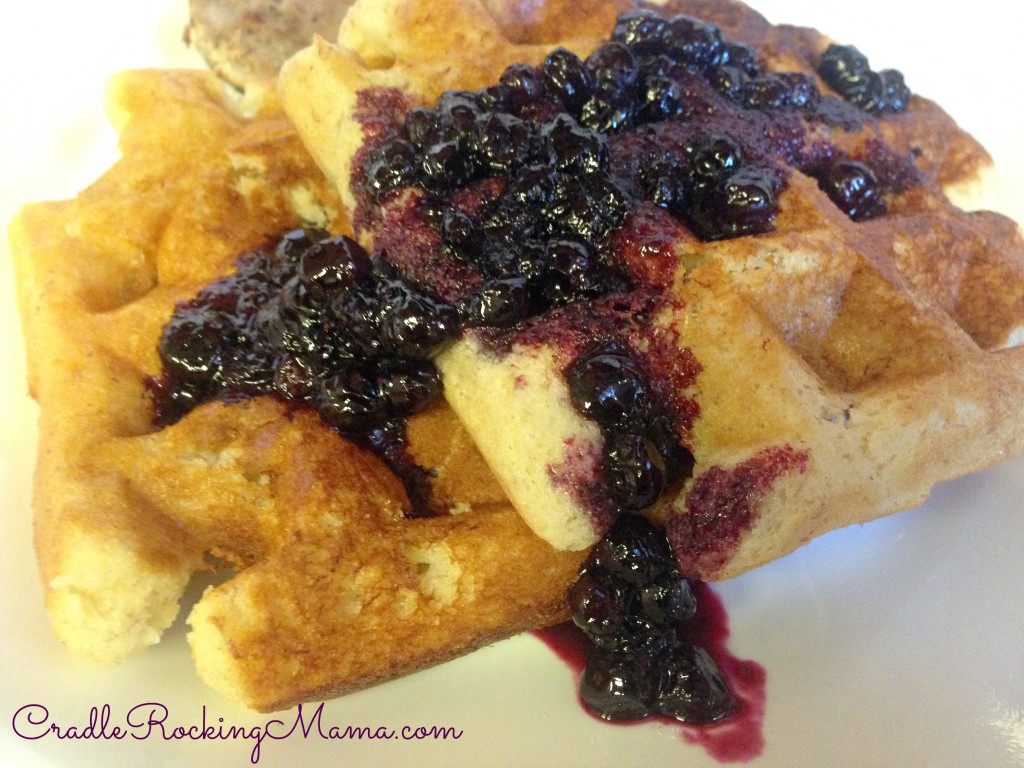 I'd imagine this would work just as well with other fruits: strawberry, raspberry, blackberry, etc.
Hope this helps on busy mornings!
Blueberry Syrup - Quick & Easy, Fructose Friendly
A quick, easy fruit topping for those mornings when you run out of syrup.
Author:
Cradle Rocking Mama (Carrie Summers)
Recipe type:
syrup, fructose friendly
Ingredients
1 c. blueberries (or other fruit)
½ to 1 c. dextrose (or other sweetener)
1 tsp. lemon juice
Instructions
Put all ingredients in a small sauce pan.
Cook over medium-high heat until berries have broken open and a nice syrup has developed, about 10-15 minutes.
Taste and add more sweetener if necessary!
Enjoy a quick and easy fruit topping for your pancakes or waffles!
What's your favorite pancake topping?