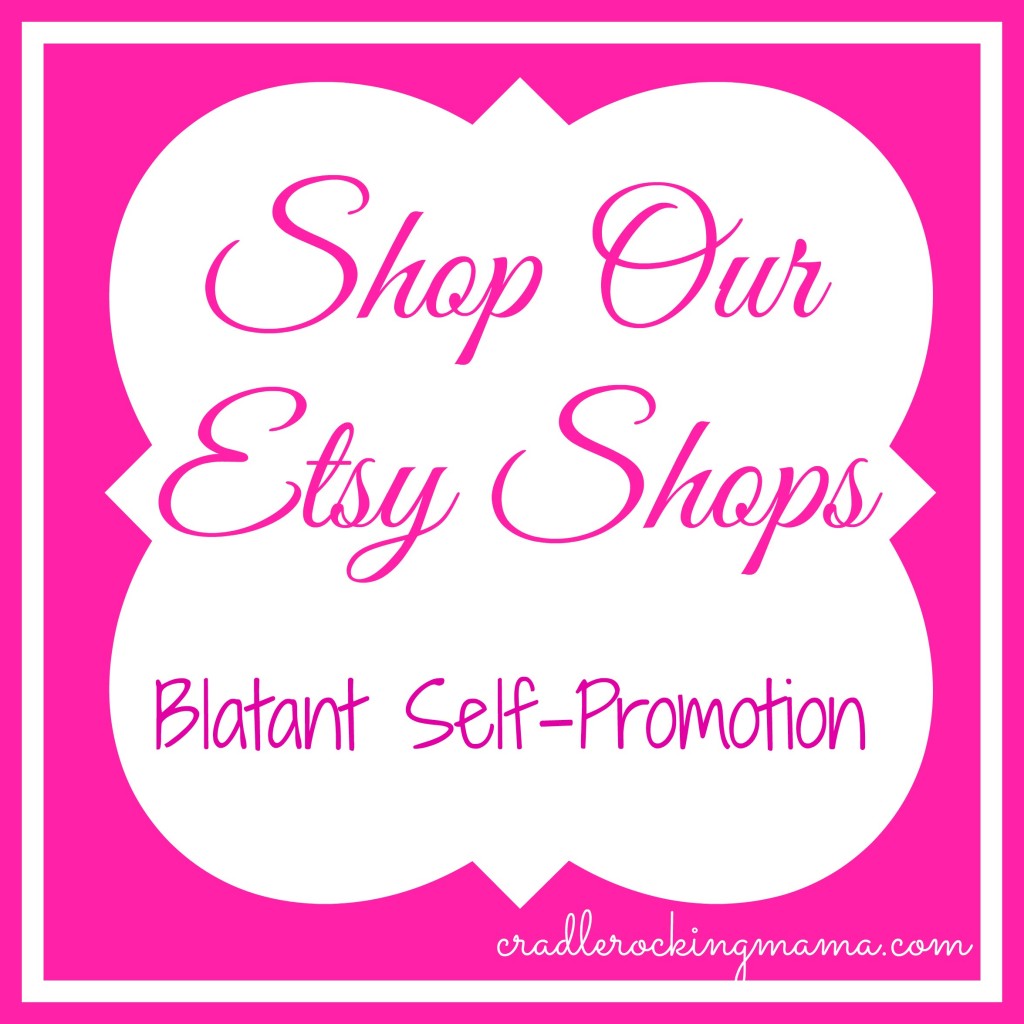 After my Frugal Friday post, you might read this post and think "Hypocrite, much?"
I know, I know…but the real message of my "Just Say No to Christmas" post was to be aware of your spending this holiday season.
Not to not  spend anything.
So if you're going to spend some money on gifts this year, and you're being conscious of what you're buying, you'll probably want to buy something really cool that also does something good with your money, right?
Here are just a few selections of things you'll find that Darrel and I make and sell that might fit the bill as a unique Christmas gift for someone in your life (Click on the caption to go directly to the Etsy shop listing for anything that strikes your fancy!):
First, I played around with concrete…(that was fun!)
Then I made some more baby wipes (these things are awesome!)
Then I made some more jewelry…
Then I had to make some awesome seat belt travel pillows!
These things are great! Put the flat part in the center under your seat belt (when you're a passenger, of course!), and the side next to your head folds over onto itself making a perfect head support for car ride snoozes!
I even made them in smaller sizes for kiddos! They look exactly the same, just smaller. Click here for red, purple, or gray.
These are some really cool button bookmarks I made for the craft shows. They're fun, they WORK, and they were my biggest seller…but at $1.00 each, they almost seemed like more trouble than they were worth to list on Etsy.
If you're interested in a cute button bookmark as a perfect stocking stuffer, send me a message and I'll figure out how to sell you one! Just tell me which one you'd like…
And, of course, Darrel has been selling prints like hotcakes, so take a peek at what awesome artwork you could buy for a fabulous Christmas present:
And I have to remind you that I'm an affiliate seller for Excalibur Dehydrators, and they are having a Cyber Monday sale for 10% off your entire order – including accessories! Just click on the photo below and use code 10CYBER at checkout! (This is a 24 hour sale for them; if you buy through my links, you'll get free shipping and I get a small commission.)
__________
So there you have it! If you see anything that makes you say "Ooh!" we'd really love your business. If you would also be so kind as to SHARE this post everywhere you can to help drum up more business for us, we would really appreciate the help! 
Thank you for indulging me in a day of shameless plugging and self-promotion…I'll be back to recipes and FPIES reactions (or lack of!) tomorrow!